Last updated on December 30th, 2022 at 08:48 am
Specta is a loan app in Nigeria from Sterling Bank. It provides credit facilities to profiled business owners and salary earners in Nigeria.
It seeks to provide a more convenient way to get an instant loan, and credits by using standardized data processing techniques and analytics to review loan applications and eliminate the difficulties that come with the traditional lending system.
Specta Loan gives you access to loans up to N5,000,000 without paperwork or collateral, and you will receive the funds within five minutes. This feature makes it a top loan product in Nigeria.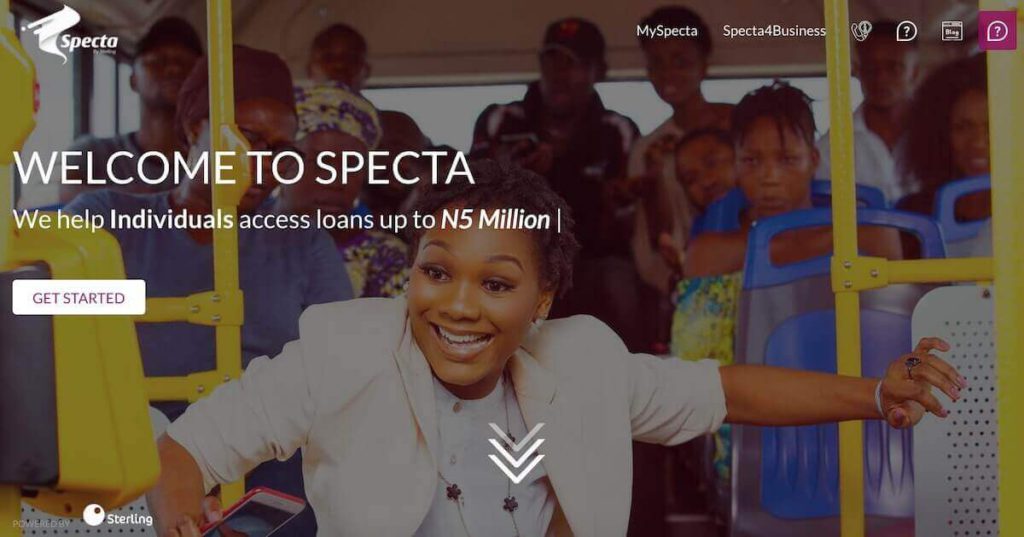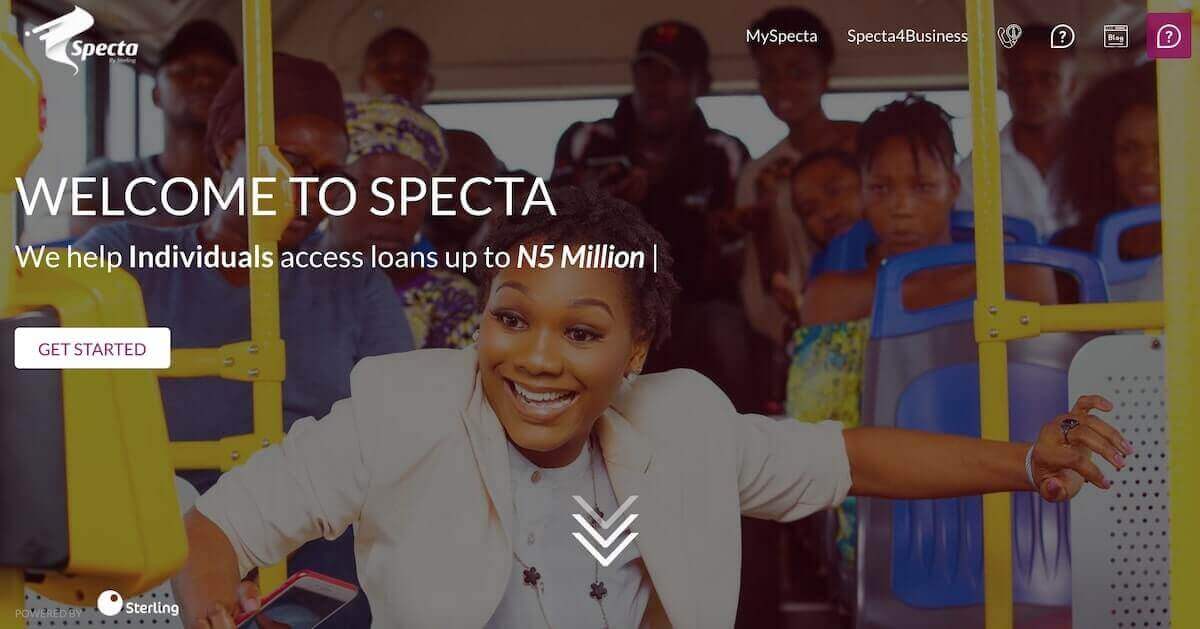 The platform operates nationwide and offers loans to all salary earners without considering their occupation. It provides salary advance, asset acquisition, and personal loans (rent, education, wedding, medical, etc.). An important thing to note when you are applying for a Specta loan is that you must be part of an organization.
Specta Loan Interest Rate and Repayment
Interest rates on Specta Loan largely depend on the loan package you opt for. However, they range from 20%-30% per annum.
Repayment also depends on the package you've chosen and the refund has a tenor of 1-4 years.
You can set up a monthly repayment plan to enable you to pay back at your comfort. Also, the following fees are charged on all loans.
Management fee (maximum 1%)
Commitment fee (Maximum 1%)
Insurance fee (1% flat on salary advance and personal loans)
Household/ Asset acquisition (7% flat)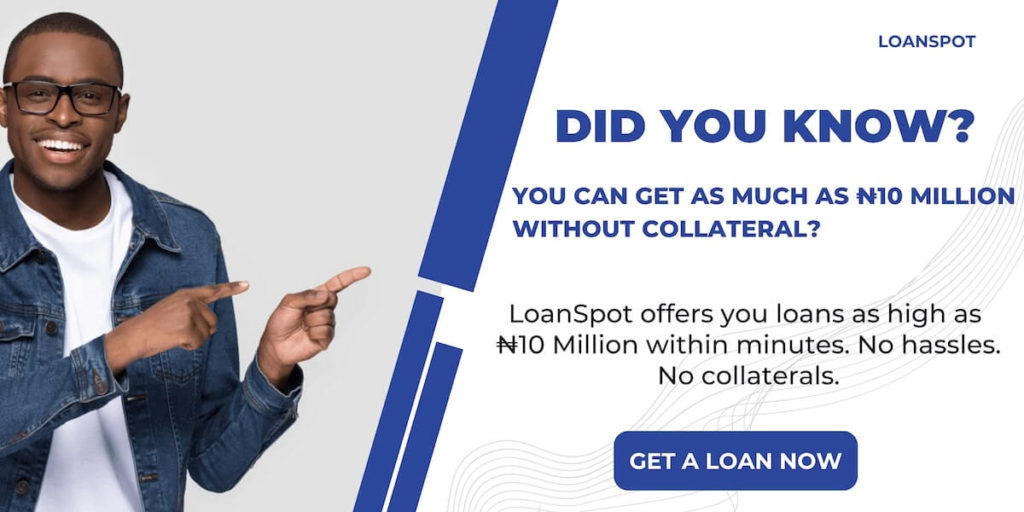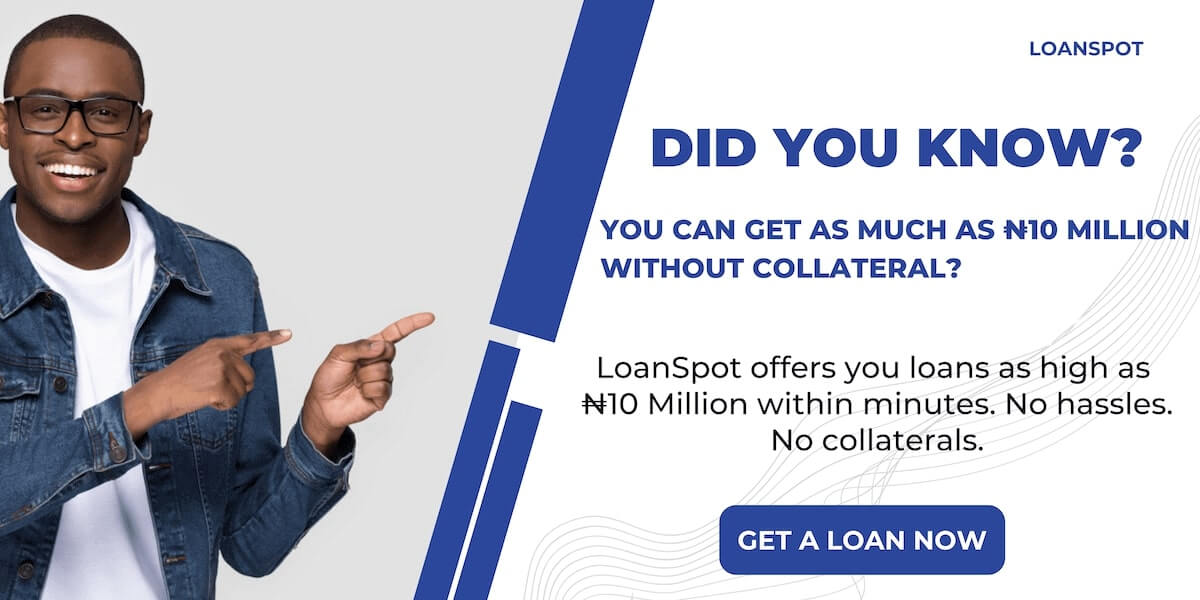 Specta Loan App
The app is available for just Android mobile devices on the Google Play Store with a star rating of just 2.6/5.0. This could mean that users are not entirely satisfied with the functionalities of the app, and you may be better off accessing loans through the website instead.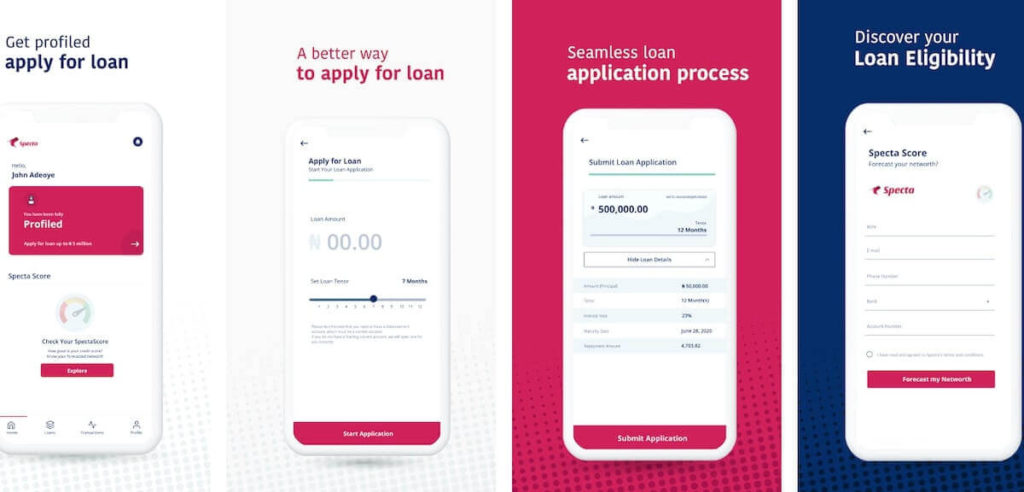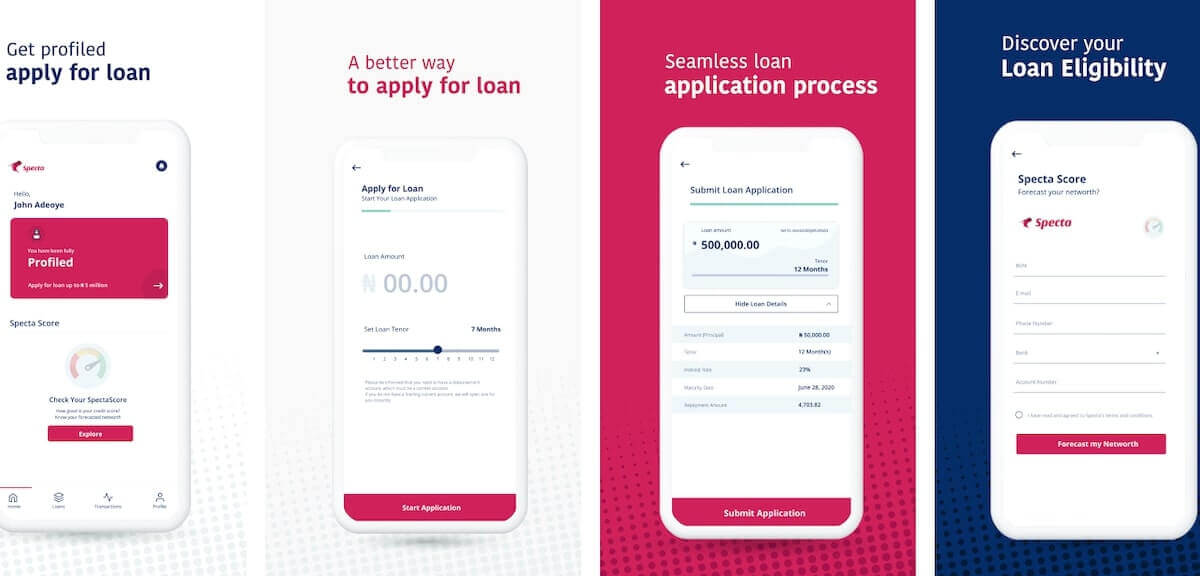 Loan packages They Offer
Specta Xtreme: This package needs no profiling and is open to salary earners and business owners. It offers up to 2 million with a maximum tenor of one year.
Specta Basic: This package is open to only business owners who have a Sterling bank account and salaried employees (regardless of their bank). It offers up to 5 million with a maximum tenor of 4 years and flexible interest rates.
Specta Prime: This package allows you to earn money on your investments while you lend for urgent needs. You can borrow in the following currencies; Dollars, Naira, Euro and Pounds.
Specta Allawee: Youth corp members are not left out as this package enables corpers to access funds to expand and develop their entrepreneurial dreams.
Specta Quick Cash: This loan package is open to everyone irrespective of their banks. It offers up to N20,000 quick cash to individuals based on their transaction history and social media reputation.
Specta also offers loans for businesses under the loan package Specta4Business, and this offer is available to small, medium, and large enterprises.
---
Get a loan up to N100,000 at the best affordable rates in Nigeria
Now you can compare interest rates from different lenders with our loan simulator and get the best deal. Making an informed loan decision requires comparing different loan offers before making a commitment. Through our simulator, you can see at a glance, loan offers coming from different lenders in less than 5 minutes, so you can make the right decision regarding your financing. Try it today
---
Specta Loan Requirements
The Specta loan package you choose determines the condition, but generally, you will need
A bank account number(sometimes they accept only sterling accounts)
Bank Verification Number
A valid means of identification
valid email address
How to Apply for a Specta Loan
To apply for a Specta loan, follow these steps
Request to get profiled either as an individual or a business by sending an email to Specta
Select the loan package that you find suitable
Begin the application by clicking on the loan offer
Fill out the application form and submit
If you are eligible and the application is successful, they would credit your account immediately.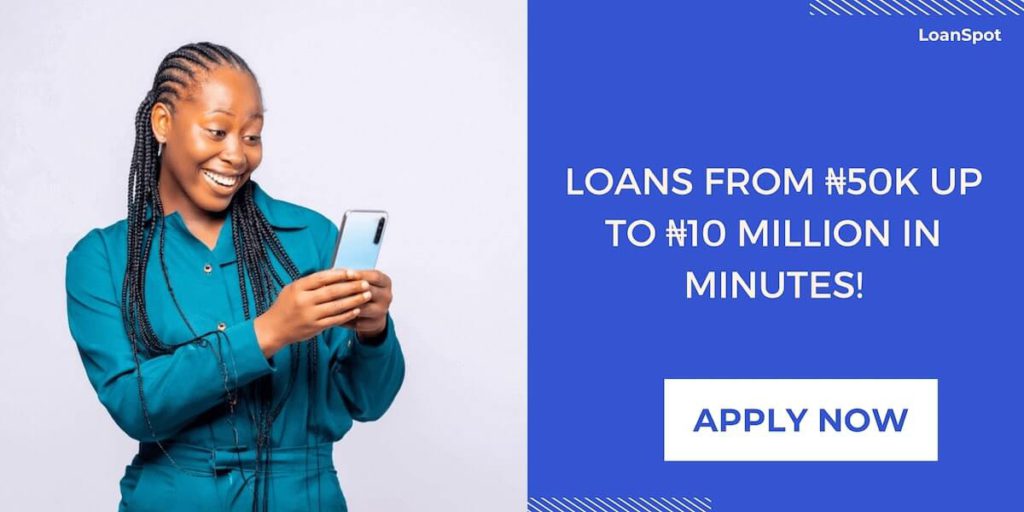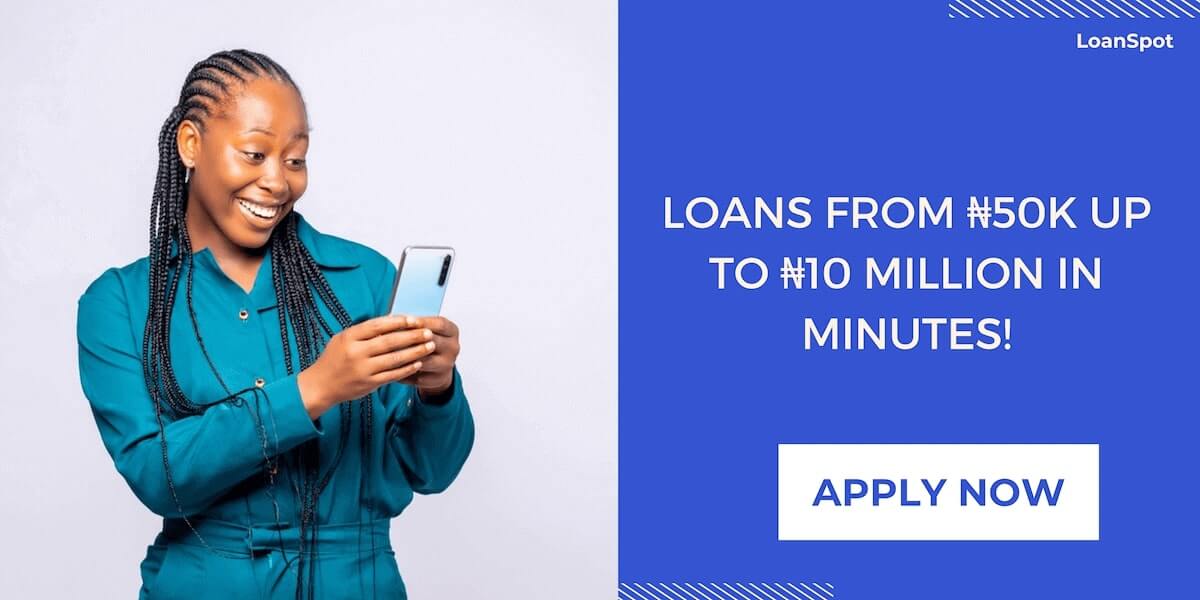 Conclusion
Specta Sterling Bank Loan is just one of the numerous platforms for accessing quick online loans in Nigeria. With an interest rate in the range of 20 – 30%, we think it's really on the high side. Other loan sources you might want to check out include Fairmoney, C24 loan, Palmcredit, Renmoney Nigeria, Quickteller, Carbon Paylater, Fint loan, and Specta loan. However, considering the high volume of loan apps to choose from, you can make things easier by comparing loans within minutes and make a more informed decision using this platform.
A rating of 2.6 on the Google Play Store is really low for an app that is supposed to cover all your loan needs. Therefore, if you really have to give Specta Loan a try, you might want to go through their website.
To find out more information, you can call their customer service on this number 017004271.