Last updated on November 30th, 2023 at 09:51 am
Bank loans are essential for various reasons, as they come in handy for business owners and private individuals. No matter what your financial emergency is, to meet your needs, a loan option is available.
However, before you get any loan, it is vital to check for the percentage rate, the terms of repayment, the period of repayment, and the fees involved in processing the loan. Also, it is important always to have a credible bank statement as they check this is one document before they give a loan.
To get a loan in Nigeria, Sterling Bank offers one of the best options and repayment plans.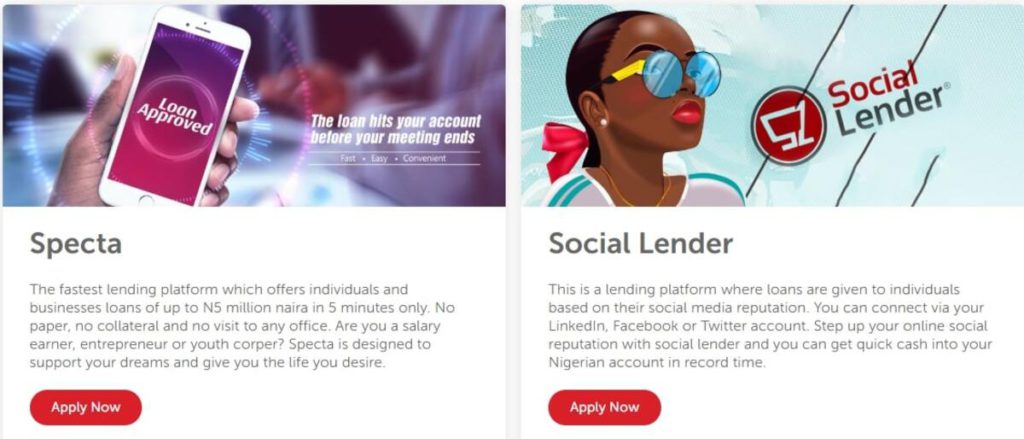 What Loans are offered by Sterling Bank?
Sterling Bank offers two distinct kinds of loans; the Specta and the Social Lender. Both are personal loans used for personal and business purposes. The Social Lender loan is great for individuals with a great social media reputation.
With this loan structure, all you have to do is connect your social media account — Facebook, Twitter, Instagram, or LinkedIn — to your Sterling Bank account. There will be an assessment that determines how much you will be getting.
You can explore other options
The other option available is Specta, which offers loans of up to 5 million naira. The application for this loan can start and end in 5 minutes. The marvellous thing about this loan is the fact that clients do not need collateral, or a guarantor before they can get their loan approved. All you need to do is visit their offices and begin the application processing.
They offer this loan to individuals as long as they can show a source of income. There are several packages available to interested customers:
1. SpectaXtreme:
This option is for business owners and salary earners. With this option, customers can get loans of up to 2 million naira, which is payable in one year with rates between 26-30%. To apply for this loan, it doesn't matter what bank you use.
2. Specta Basics:
The loan offers an even higher amount of 5 million naira, and is repayable in 4 years. Its repayment rates are flexible. It is open to workers with salaries and business owners who have a Sterling Bank account.
3. Specta Prime:
This loan option is for investors who hope to earn interest on their investments. What makes this even better is the fact that you can lend money on your investment in naira, dollars, euro, and British pounds.
4. Specta Allawee:
This is a quick loan option available for entrepreneurs to expand their businesses.
5. Spectra Quick Cash:
Spectra quick cash is an offshoot of the Social lender option; lenders can get up to 20,000 naira quick loans, all based on their reputation on social media and the history of their bank transactions. Anyone can apply for this loan, irrespective of their bank. 
Conclusion
Ready to get started? All you have to do is visit the official website of Sterling Bank or call their customer care line for more information. For information on other bank loans, you can check out this post on the Zenith Bank loan.