In this age of technological advancement, everything is going digital, from marketing to academics, and even banking. Today, you can sit in the comfort of your home and carry out the most complicated transactions or even obtain a loan. VFD Microfinance Bank is a digital bank that is rapidly bringing e-banking innovations to citizens. Currently, all their operations are online as they do not operate from physical branches.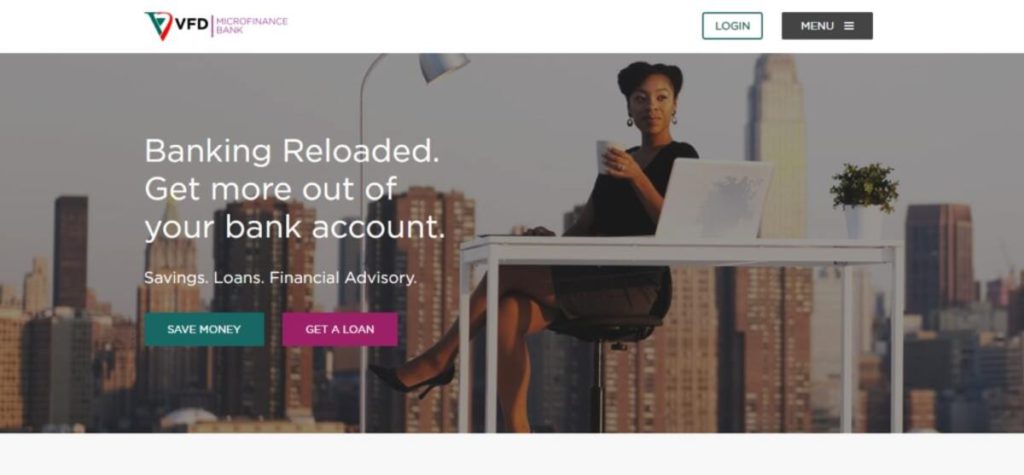 About VFD Microfinance Bank
VFD Microfinance Bank is a leading fully digital bank in Nigeria, based in Lagos. The company is run by a highly experienced management board, with more than five decades of excellent customer service under their belt. Also, VFD Microfinance Bank has a major goal to ensure secure, memorable, and enjoyable services to customers. As a result, it is to this end that the company was established, and also runs fully digital. VFD is a registered limited liability company, regulated by the CBN as a microfinance bank.
What are the benefits of using VFD Microfinance Bank?
Here are some of the pros of using VFD microfinance bank:
It is completely digitized
Rapid customer service response time
They offer a wide array of loan products
What services does VFD Microfinance Bank offer?
VFD microfinance bank offers the following:
Corporate banking:
this service is for customers who have an account with the bank. They have a corporate banking portal, which allows you to log in and perform transactions.
Employee loan:
this loan is specially designed for employees of organizations who have signed a memorandum of understanding with VFD microfinance bank. Therefore, it allows you to obtain loans with competitive interest rates and a payback time of 12 months.
Travel loan:
travel loans are for those who move around a lot and therefore need money to book their tickets. Also, it covers those looking to go on a vacation, allowing an all-expend paid booking for you to pay back later. However, you can only have access to the documents after paying all outstanding balances.
Secured loans:
secured loans are for customers who need quick cash within a short time. Therefore, it allows you to stake your assets as collateral for a loan. During the loan period, VFD bank would hold on to the original documents of the asset.
Other services offered by VDF microfinance bank are:
Unsecured loans
Bridge financing
Corporate cash advance
Start now
For more information about VFD products, you can simply visit their official website at https://www.vfdbank.com/
V by VFD
V by VFD is the name of their application for smartphones, which is available on Android and iOS. Besides, the application allows you to carry our cardless withdrawals, pay bills, budget, access savings packages, and so much more. In addition, the application is secured with biometric login access so only your fingers can get in.
What is the maximum amount that I can borrow from VFD Microfinance Bank?
The maximum amount you can borrow from VFD Microfinance Bank varies from one loan package to another. Also, another important factor that the bank considers before offering you a loan is your monthly earnings. Therefore, they allow you to borrow a certain percentage of your salary and pay back later. With this system, there really isn't a cap on the maximum or minimum amount you can borrow. However, for packages like secured and unsecured loans, you can borrow a maximum of N2,000,000 and N250k.
What interest rates are applicable to VFD Microfinance banks?
The interest rates once again vary from one loan package to another. However, one thing is sure, which is the fact that it would be stated during your application process, to ensure you agree to whatever it is. In addition, their corporate cash advance loan is currently fixed at 4% per annum.
What are the minimum requirements for taking up a loan with VFD Microfinance Bank?
The requirements vary from one type of loan to another. However, you would be generally required to provide the following documents for most loan applications:
A valid means of Identity
Poof of employment
Application form
Passport photograph
Bank statements for the past 6 months
BVN/ proof of bank account ownership. See how to check BVN
How fast does VFD Microfinance bank disburse loans?
The loan application process takes an average of 6 hours, after which you would know if your application was as successful or not. In addition, if successful, it would be disbursed right away into your account.
How can I contact VFD Microfinance Bank?
You can contact the bank through any of the following means:
Address: 5th Floor, Elephant House, 214 Broad Street, Marina, Lagos.
Email: support@vbank.ng
Phone: +234 908 752 2472, 01 2950814.
Conclusion
VFD is one of the fore microfinance banks, pushing digital banking in Nigeria. Therefore, their services are accessible and easy to use with the presence of an excellent customer support system.