Last updated on August 10th, 2023 at 04:30 pm
Renmoney is a microfinance bank that prides itself as Nigeria's most convenient lending company with innovations that deliver outstanding service experiences. They grant both personal and micro-business loans ranging from N50,000 to N6 million. Why Renmoney loans? Well, If you can't stop dreaming about starting up that business then maybe you should act on it. You no longer need to rely on loved ones for the capital you need to start, Renmoney is here for you.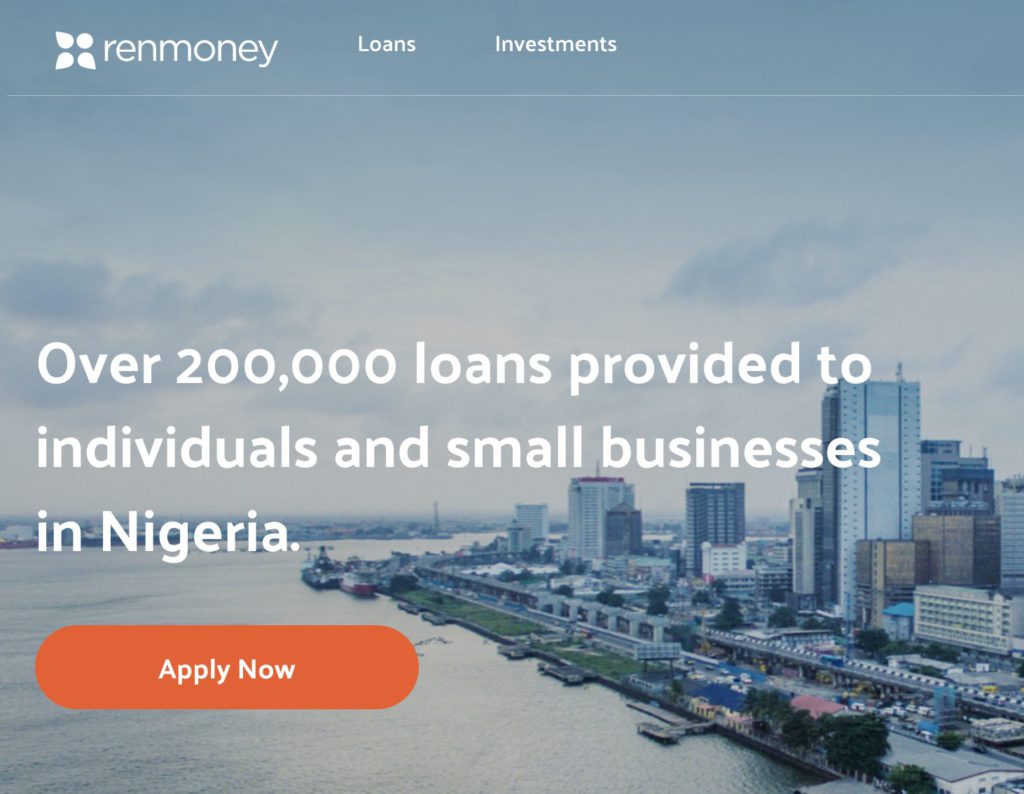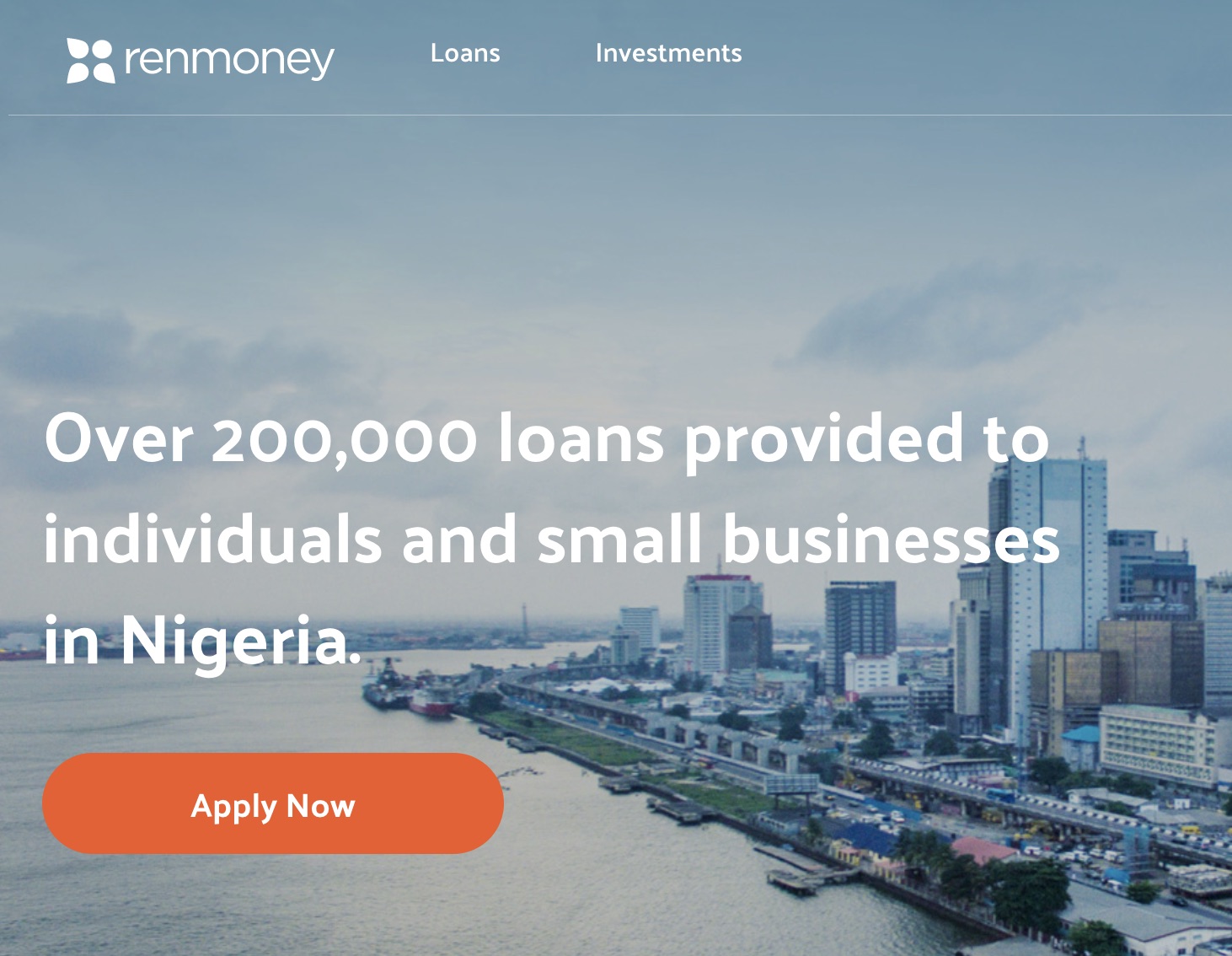 Renmoney microfinance bank has a team of diverse executives with experience from multiple industries who work together to deliver the best to its customers.
---
Renmoney App
Average Rating – 2+ stars
Downloads – 5k+
The Renmoney app is a loan app in Nigeria that fast-tracks loan applications and credit disbursements. It collects information seamlessly, verifies loan applications, and disburses money within 24 hours. The app is available on Android only, and you can easily download Renmoney loan app from the play store.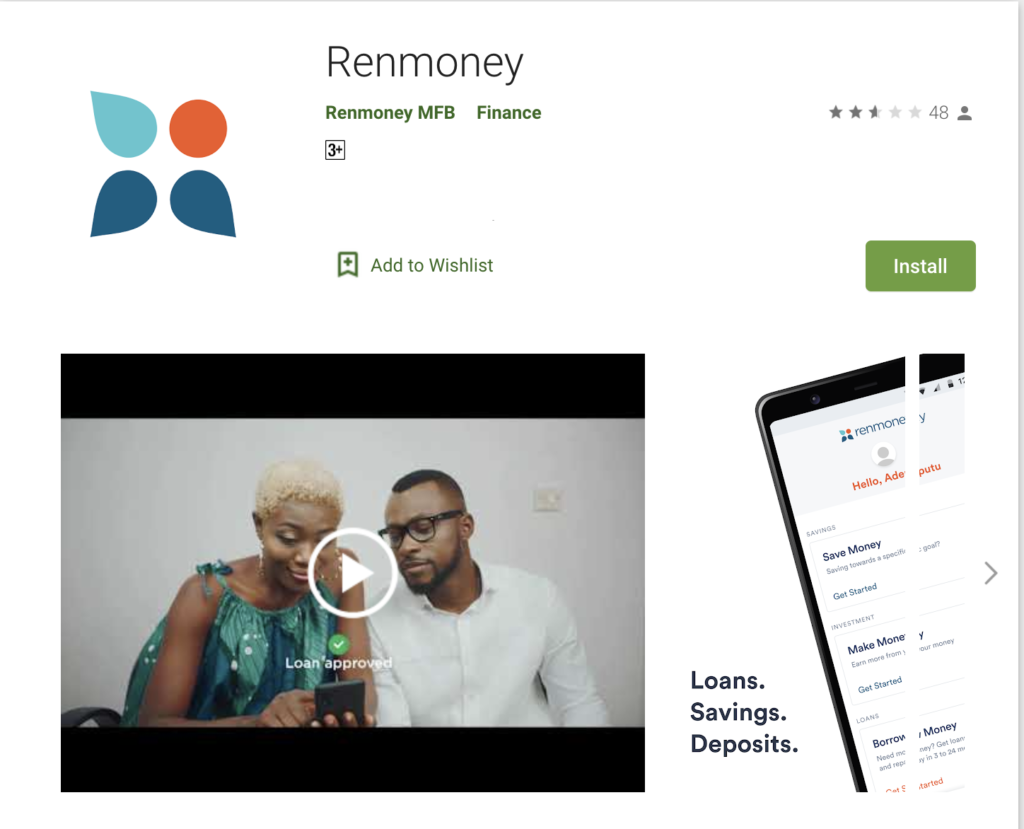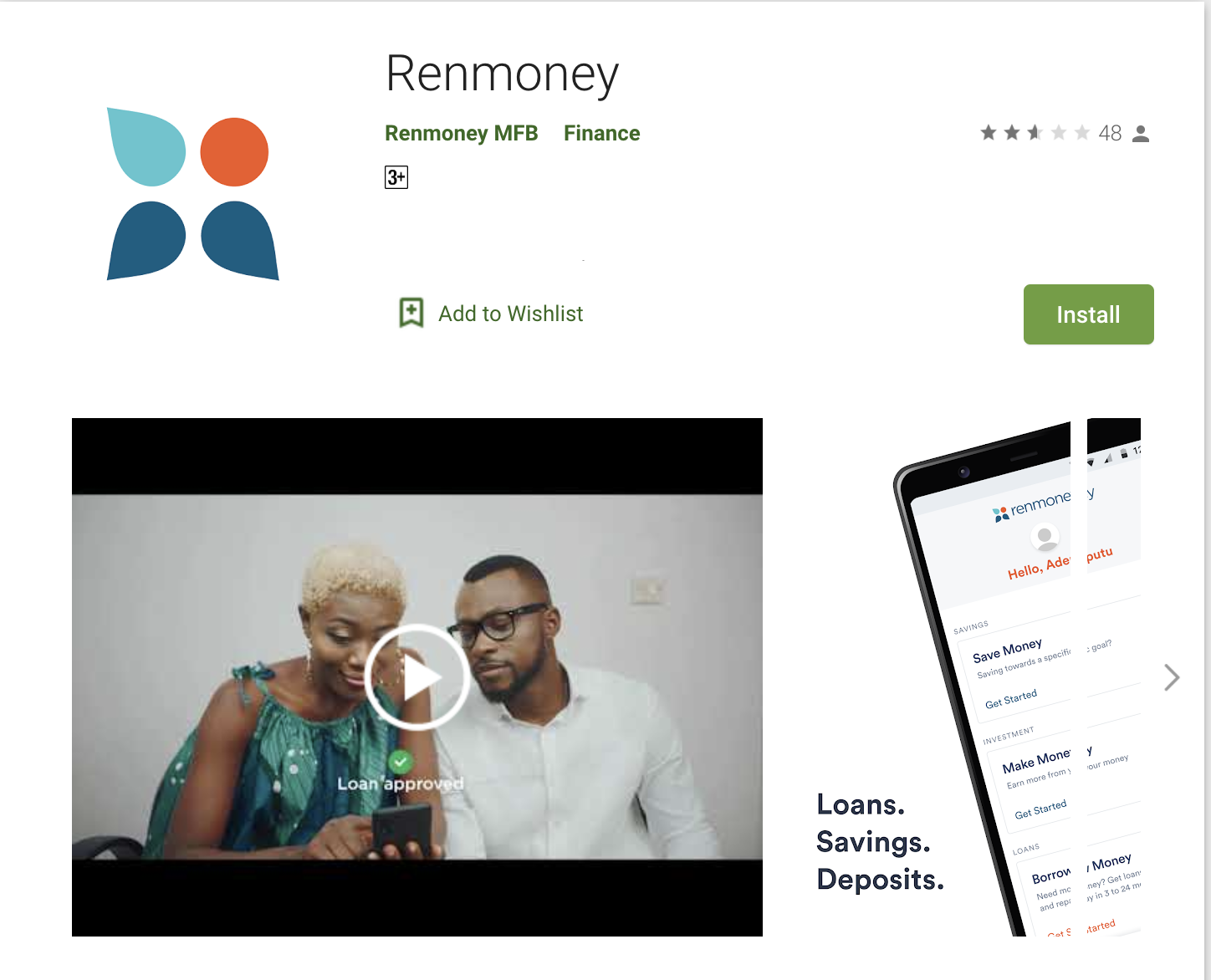 Renmoney loan calculator
The best part about applying for loans nowadays is the fact that you can do the math first to determine the interest you'll get on the loan. You can understand this first even before applying for your loan through the Renmoney loan calculator. It is free to use, and when you do, this doesn't mean that you have committed to taking the loan. It's best to use this to know exactly how much you'll pay back, the interest charged, and the duration in which the payment is to be made. Once you're up for it, you can go ahead and apply for the loan.
---
Get a loan up to N100,000 at the best affordable rates in Nigeria
Now you can compare interest rates from different lenders with our loan simulator and get the best deal. Making an informed loan decision requires comparing different loan offers before making a commitment. Through our simulator, you can see at a glance, loan offers coming from different lenders in less than 5 minutes, so you can make the right decision regarding your financing. Try it today
---
What are the Renmoney Loan Requirements?
Renmoney covers a variety of loans to suit each individual's needs. The loans can be for school fees, smartphone funding, point of sale and loans at work. It is open to self-employed and employed individuals. In orders to qualify for the loan, you must meet some criteria some of which include:
You must fall between the ages of 22-59 years.
You must have an existing and active bank account with a commercial bank in Nigeria.
Must be well paid as an employee or own a thriving business
Both the employee and business owner must verify their monthly income and must have a clean credit bureau.
Your statement of account for up to six months is required, and there must be no issues with a returned cheque.
Have a recent passport photo and an identity card to prove that you're a staff of your organisation.
If you're certain that you meet the above criteria and more which are available on their website, you can fill out the Renmoney loan application form, upload your document and submit. It is most likely that your loan request will be granted, but you must wait for this approval, and it usually happens within 24hrs.
How can I repay the Renmoney Loan?
Paying back a loan is never as exciting as getting the loan request granted. Most people would struggle at this point, especially if their investments or business venture with the loan yielded zero to no returns. Regardless of your emotions, once you receive a credit from RenMoney, you also choose a process for repayment. You can choose to repay in a month, or you can spread the loan across 12 months.
Renmoney presents two compound interest-based savings options: RenFlex, yielding up to 10% annually without withdrawal penalties, and Fixed Savings, providing up to 18% interest on deposits.
Your Renmoney interest rate varies with the choice of loan repayment. The longer the duration for repayment, the more the interest rate. For instance, a full year repayment can attract up to 33.9% interest rate, but this will be lesser if the loan is paid back within 3-6 months. It is probably a method used to make its customers eager to pay back their loans. This is not just peculiar to Renmoney. It's also the case with other loan companies like C24 loan, Palmcredit, Branch loan, Fairmoney, Paylater, Okash loan, Page Financials, and so on.
Renmoney customer care
You can reach Renmoney customer care by emailing hello@renmoney.com or call 0700 5000 500.