Last updated on July 22nd, 2022 at 02:52 pm
Nowadays, a loan is fast becoming a necessity for most Nigerians. Loans are important because they help you resolve financial emergencies. Also, It is very common for people to seek loans from the bank. A reputable bank like Fidelity Bank can help you cover your financial emergencies. Here is all you need to know about how to get a loan from Fidelity Bank.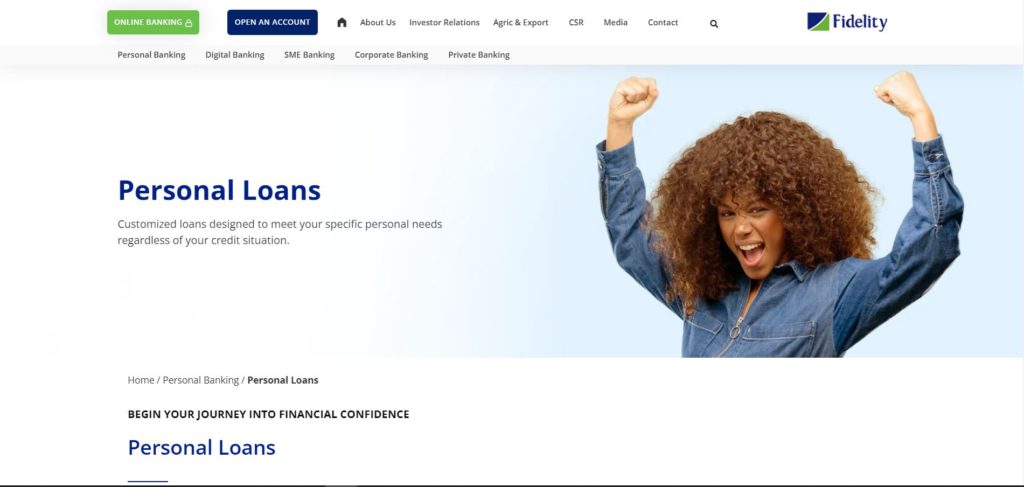 An Overview of Fidelity Bank
Fidelity Bank is one of Nigeria's leading financial institutions founded in 1988. Initially, they started out as a Merchant Bank. However, they became a commercial bank in 1991 and later transformed into a Universal Bank in 2001.
Additionally, their bank boasts of having over 5 million customers. Fidelity Bank services its customers through its various branches and digital banking platforms. Read more on the top banks in Nigeria by asset.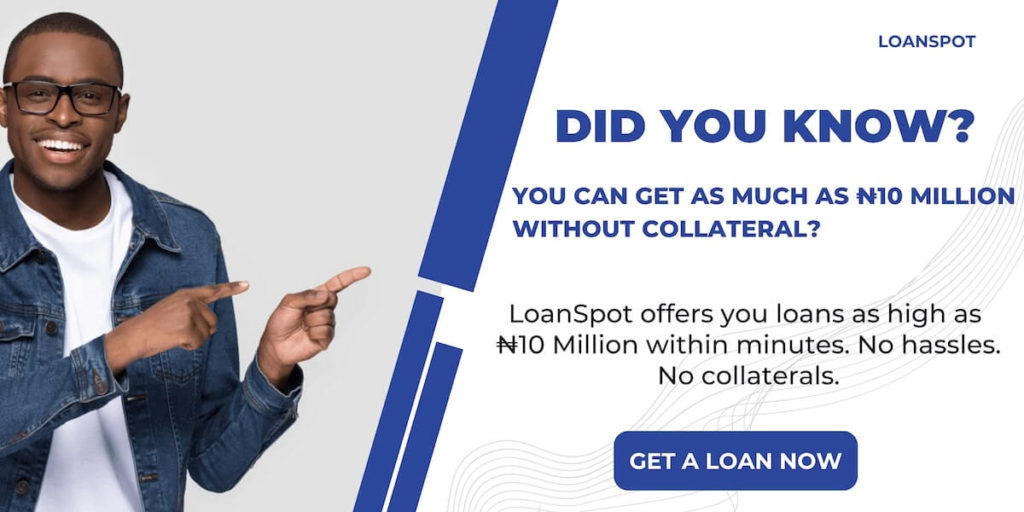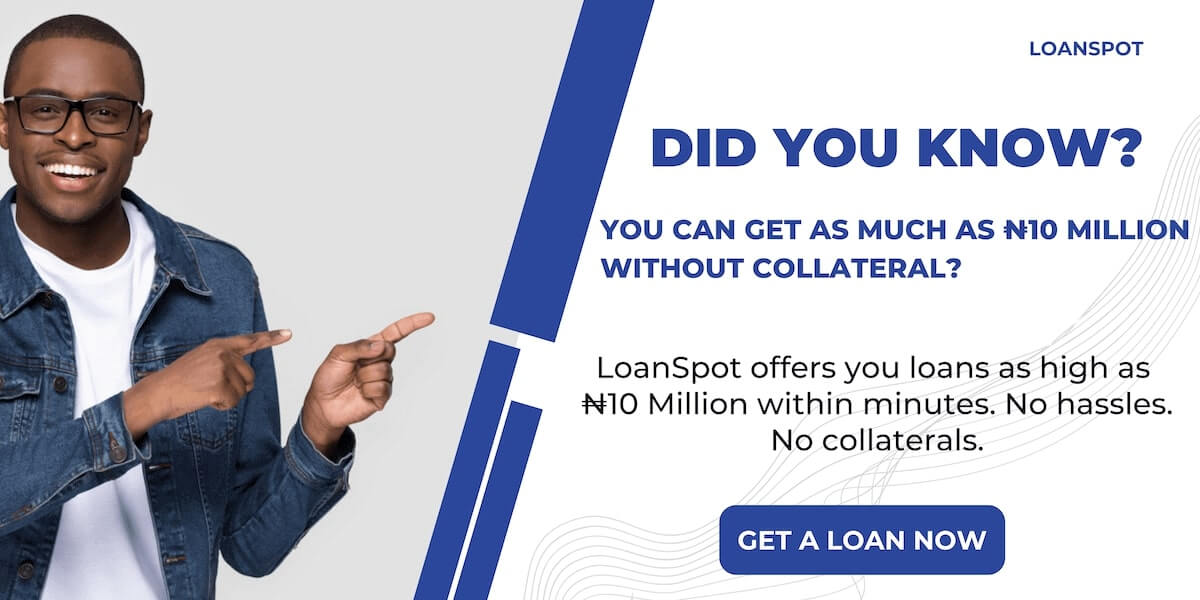 What loan services does fidelity bank offer?
Fidelity Bank has a variety of personal loan options available for you. All you have to do is to pick the loan option most suitable for your need. Here are the various loan options available for you:
1. Fast Loans
As its name implies, fast loan grants you access to instant fundings. Basically, this loan option is suitable for emergencies like payment of school fees or business financing. Fast loan is further divided into six loan options:
a. Payday loan:
Payday loan is simply a short-term loan that caters to the needs of salary earners. However, these salary earners' accounts have to be domiciled with Fidelity Bank.
---
Get a loan up to N100,000 at the best affordable rates in Nigeria
Did you know that you can now you can compare interest rates from different lenders with our loan simulator and get the best deal? Making an informed loan decision requires comparing different loan offers before making a commitment. Through our simulator, you can see at a glance, loan offers coming from different lenders in less than 5 minutes, so you can make the right decision regarding your financing. Try it today
---
b. Personal loan:
With personal loans, you can get fundings to meet your personal needs. Also, this loan is stress-free and only for Fidelity bank customers.
c. Point of transaction (POT) loan:
This is a short-term loan that provides funding to Fidelity Bank customers to complete their financial transactions. Usually, these financial transactions are initiated on a POS or ATM but may be left pending due to insufficient balance. POT loan solves this problem for you.
d. Fidelity NYSC loan:
This loan service caters to serving members of the NYSC (National Youth Service Corps). A serving member just needs to apply and get instant funding.
Fidelity Loan on Account Turnover (FLOAT): This loan service caters to active Fidelity account holders. However, to access this loan, you must have a current banking relationship with Fidelity Bank.
e. Migo Loan:
This is a microloan service that grants instant loans to customers with no documentation needed. Fidelity Bank deposits the loan directly into a customer's account.
How can I get a Fidelity fast loan?
You can get a Fidelity fast loan through the following options:
Dial the USSD code, *770*08#, and follow the instructions.
Send a text to Fidelity Bank Ivy on Whatsapp. Their official WhatsApp number is 09030000302. Thereafter, they will give you further instructions.
Lastly, you can chat them up on their Facebook platform, Fidelity Bank plc
2. Fidelity Easy Asset Leasing Scheme (FEALS)
This loan service provides fundings for the acquisition of assets. These assets may either be households appliance, generators, laptops, or even a new car.
3. Personal Mortgage loans
This loan service provides funding for all your mortgage. It grants you fundings to buy your dream home.
4. Fidelity Personal Loan Scheme (F-PLS)
This loan service provides you with fundings to meet urgent personal financial obligations. These financial obligations include your house rent, school fees, travel expenses as well as hospital bills.
5. Instant Salary Advance scheme
Instant salary advance scheme grants you access to 50% of your monthly salary before your next payday. In simpler terms, you will be given 50% of your salary as a loan. Fidelity Bank will automatically take it back once you receive your salary. This loan service caters to the mid-month expenses of salary earners. Read more about banks that offer loans without collateral in Nigeria.
5. Fidelity Bank Credit Cards
With a Fidelity Credit card, you can spend now and pay later. Basically, this card allows you to buy anything you need and payback for it in the future.
Lastly, if you misplace your credit card, you can either call them on +23414485252 or visit the nearest Fidelity Bank to lodge a complaint.
What are the requirements to obtain a Fidelity Bank loan?
To obtain a Fidelity Bank personal loan, you must meet the following requirements:
You must provide a receipt of your salary for three consecutive months.
A digital acceptance of the offer through Fidelity Bank electronic channels.
You must apply for your loan through Fidelity Bank digital channels.
You must have a clean credit report and meet Fidelity Bank's credit ranking.
This sums up the basic requirements to obtain a personal loan. To get comprehensive information about their terms and conditions, refer to their official website.
How can I apply for a fidelity loan?
You can apply for a fidelity loan by following the steps below:
Select your desired loan based on the different types of loans we earlier explained in this article
If the loan is online, simply make use of the Fidelity bank USSD code (*770*08#) or their mobile application to apply for a loan
Visit their physical branch to apply for loans that are not accessible through the USSD code or mobile application and an agent would put you through
Lastly, they would inform you whether your loan application was successful or not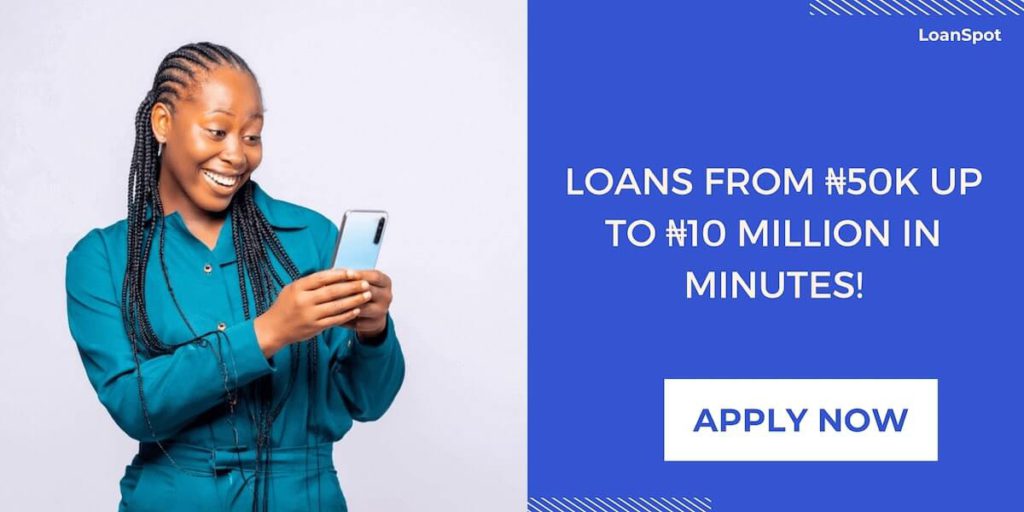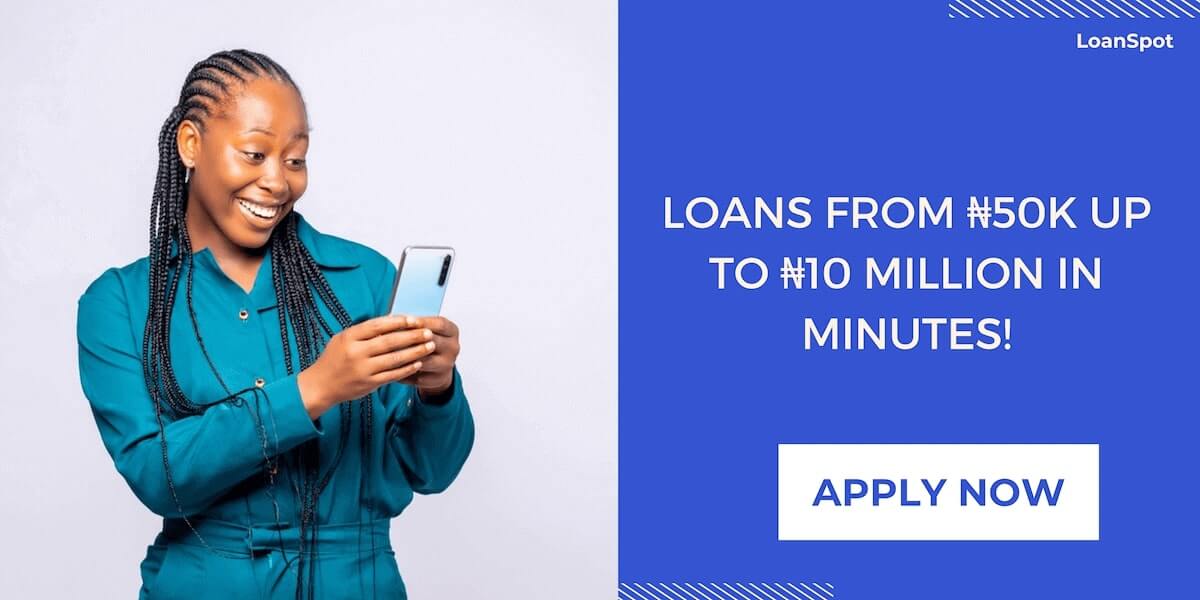 How can I contact Fidelity Bank?
You can contact Fidelity Bank throw the following ways:
Address: 2, Kofo Abayomi Street, Victoria Island, Lagos, Nigeria
Phone number: 0700 343 35489
website: www.fidelitybank.ng
Email: trueservice@fidelitybank.ng
Bottom line
Fidelity Bank is reputable for granting instant and convenient loans to meet your needs. Their service covers a variety of loan needs. In case you need to borrow a loan, you can try them out.
Need a loan? Kindly check out this platform that allows you to compare loans from several lenders in minutes. This would help you make the best decision for you