We cannot overstate the advantages of personal loans. In fact, most of us who have been in dire need, at one point or the other, can testify. We could say that personal loans are a lifesaver. If you are not conversant with term personal loans, they are basically loans you can borrow to use for several purposes. You may decide to use it to consolidate debt, pay for your home renovation or a big project.
Today in Nigeria, due to the rise of fintech there are several companies giving out personal loans in Nigeria. So, the question is, what are the documents you need to secure a personal loan? All this and more shall we discuss in this article.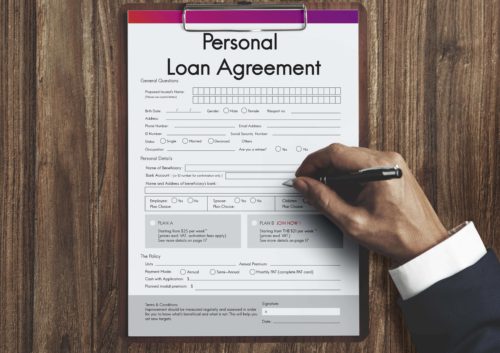 What are the requirements to secure a personal loan?
The fact is, the requirements for personal loans vary from one lender to another. But, there are a few considerations. That is a common requirement that most financial organizations look out for when giving out loans. Here are some of the key requirements:
Credit Score:
Your credit score is one of the most important factors in helping you secure a personal loan. Credit scores range from about 300 to 850, and they base it on factors such as payment history, outstanding debt, etc. To qualify for a personal loan, many financial organizations require that you have a credit score of around 600. However, some financial institutions do not even take a look at this. They just lend to their customers.
Income:
One of the key things lenders evaluate is your income. They evaluate this thoroughly to see if you have the capacity to pay back the loan as at when due. Some financial institutions set a minimum salary requirement while others just verify if you have a stable source of income not minding how much you receive as salary. To verify this, banks and financial lenders make use of your bank statement. This way they have a grasp of how much you earn and even what your average expenses look like.
Debt to income Ratio:
Lenders express this as a percentage. In most cases, it represents the quota of your gross monthly income that goes towards servicing your monthly loan. Basically, most lenders use this to predict your ability to make repayments of your loan.
Collateral:
If you are applying for a secured personal loan, you will definitely need collateral. Your lender will require that you pledge a valuable asset to serve as a collateral for your loan. If you default on your loan, the lender can repossess your asset. This is to recoup the loan amount you borrowed.
List of Personal Loan documents you require
Asides from the above, you will also require some documents. Without them, you may not be able to access the loan. This varies from one lender to another, but here are some common documents that will require from you:
Means of Identification:
Most lenders will require that you produce one or two of the following means of identification. This is to ascertain that you are eligible for the loan option. Asides from this, to reduce the chances of identity theft.
National Identity Card
Passport
Voters Card
Birth Certificate
Driver's License
Letter of Employment and Income Verification:
Before you can access their loan options, a lender will want to see whether you have a verifiable source of income or not. In most cases, the best way they verify this is through the use of your employment letter. Also, they will require your current earnings as this will be vital in your application process. They make use of the following documents:
Bank statement
Your employment letter
Proof of address:
After the verification of your document, lenders will want to confirm if you have a stable living situation or not. In this case, they will require that you provide a recent utility bill, or a proof of home. In most cases what they will request is your utility bill.
Conclusion:
Getting a personal loan should not be that difficult after all. Once you certify the requirements and have the documents we have listed in this article, getting a personal loan is at your fingertip.