Personal loans are the answer to so many debt or self-improvement problems. Basically, it has saved millions from getting into debt troubles, and also for growing personal projects. When it comes to personal loans, you don't really have a problem as long as there's a reliable plan on ground to pay it off. However, to get things right from the start, you need to understand the basics. This article contains a step by step approach on how to get a personal loan in 8 steps, to ensure you don't take a wrong step.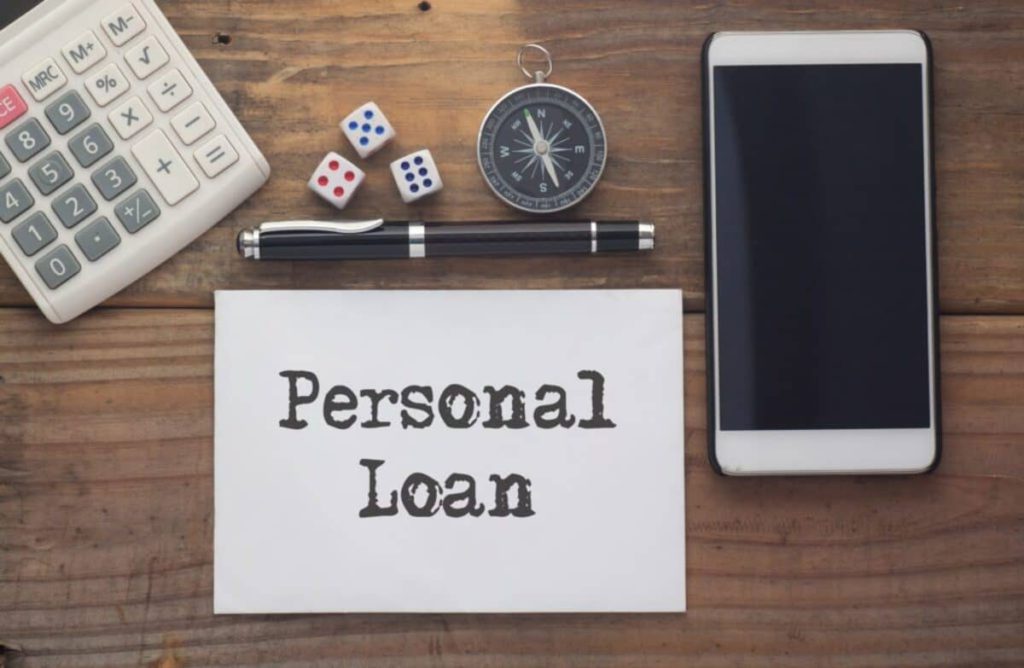 What are the documents needed to apply for a personal loan?
Basically, the documents you'd need depends on the organization lending. However, some documents cut across all loan application processes, and they are:
Means of personal identification (passport, driver's license, National ID, and Voters card)
Proof of income through a statement of account and tax returns
Employment and employer details
Residential address
What are the factors that affect your interest rate?
Although the requirement that determines your interest rate varies from one organization to another, they all generally consider the following:
Your credit score
The term of the loan
Presence of a co-signer
Debt to income ratio to determine your repayment capacity
How to get a personal loan in 8 steps
After all the considerations, if you decide that you need a persona loan, here are the steps to take:
Do the math
If there's anything worse than taking a loan for absolutely no reason, then it's taking a loan that you cannot repay. Therefore, it's important to run the numbers and determine if you can afford to repay the loan before taking it. However, if you can't afford to repay the loan, simply opt for a lower amount that you can. Also, while doing this, ensure you include the origination fee and other extra expenses. Better still, use a loan calculator to estimate how much you'd have to pay back.
Check your credit score
This is arguably the most important information in determining whether the lender would approve your loan or not. Basically, a good credit score would give you a higher chance of loan approval with a lower interest rate. This why you should take active steps to cross-check your credit score if it is low or contains a mistake and also take active steps to improve it before applying for the loan.
Weigh your options
Depending on your credit score, you may be forced to obtain a secured loan that requires collateral over an unsecured loan or find a co-signer. One way or the other, the institution always takes active steps to ensure it is protected and the loan is secured. Therefore, it's left to you to consider all your available options and select what would work best depending on the organization's needs and yours.
Determine your loan type
At this stage, you are to choose the exact type of loan that is good for your particular situation. For instance, some lenders couldn't care less about how you use the funds, while others only loan out when the money is for specific purposes. For safety reasons, it's generally better that you find a lender who's bent on loaning you money for the exact reason that you need it. Basically, this ensures accountability and that the money isn't squandered.
Compare personal loan rates from different lenders
Before obtaining a loan, you can get quotes from different lenders to know what each entails. Therefore, you can use this to your benefit by putting together each loan quotes and select the lowest interest rate. Don't settle for the first offer you receive, instead compare several loans to make the best decision.
Make a choice and apply
After going through all the loan offers, it's time to proceed and apply. At this stage, you should pick the lender with the best offer for you and apply for their loan. The application process varies from one lender to another and maybe done online or at a local office. Also, during the application, you'd need to provide certain documents and also review the complete terms and conditions for the loan. Do well to read through and understand every clause in order to avoid future pitfalls.
Supply the necessary documentation
The documents you'd provide during the loan application varies from one lender to another. However, it usually includes your name, address, contact information, a valid form of identity, employment details and more. Also, depending on the channel of application, you might need to scan and upload online or submit physically.
Obtain the loan and start making payments
At this stage, your loan application would be approved and finalized. Therefore, after this, your preferred account would get funded within days. Also, for easy repayment, set up an automatic payment system from your account at every repayment instalment. Finally, keep in mind that most lenders offer lower interest when you pay the loan off early.
Conclusion
Getting a personal loan is very easy, as there are several options today to choose from. However, selecting the right one for your need requires that you put in the effort and follow the steps we have discussed in this article.