Last updated on August 22nd, 2021 at 12:08 am
If you have a good number of assets, most of the time, getting a loan isn't difficult. Today, bank willingly give loans to individuals with high net worth, and lots of assets that can overcompensate for the loan. However, what happens to those who don't have assets to use as collateral? Long ago, it used to be difficult for such individuals to obtain a loan, but today, you can easily apply and receive unsecured loans in Nigeria from a variety of lenders.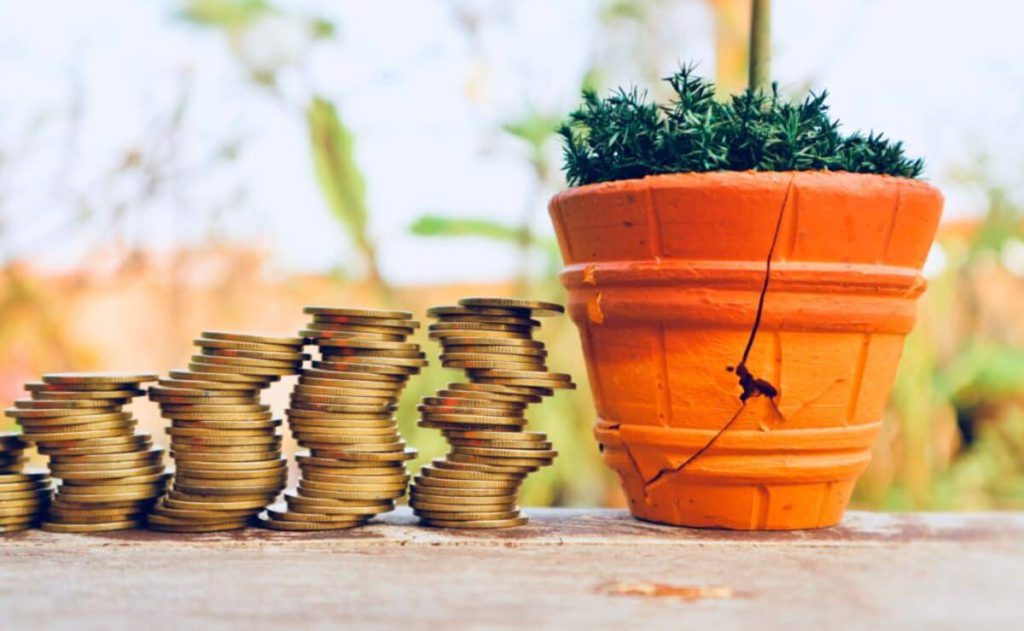 What is an unsecured loan?
Unsecured loans are loans that you can borrow without using an asset for collateral. Basically, this kind of loan gives you much flexibility regarding how you intend to spend it. You can use unsecured loans for anything from making purchases to paying off debt. Most times, the lender doesn't really care or try to control how you spend the loan as long as you pay it back when due. Also, unsecured loans in Nigeria usually have much higher interest rates than secured loans.
How do unsecured loans in Nigeria work?
The operational process of unsecured loans in Nigeria is pretty much like that of any other kind of loan. Firstly, you can use the money borrowed for any purpose and payback with fees and interest at the end of the tenor. However, just like most application forms, you may be required to give a reason for applying for it. Of course, the reason makes up part of the lender's decision to give you or not. Therefore, although you can use the money for what you wish, having a good reason increases the success possibility of your loan application.
Depending on the lender, unsecured personal loans varies between N10,000 and N2,000,000 with a tenor of up to 7 years. Therefore, it is considerably lesser than secured loans, while coming with much higher interest rates. The interest rates are higher because the lender is taking on more risk as you have no collateral. Also, look out for additional fees including establishment fees, monthly and annual fees. The repayment structure would also be agreed on during the loan application process.
What are the pros and cons of unsecured loans in Nigeria?
The pros to obtaining unsecured loans in Nigeria are:
No need for collateral
Flexible loan purpose and use
Very easy application process
The cons to obtaining unsecured loans in Nigeria are:
Higher additional fees
Penalties are usually attached to missed payments
Usually comes with higher interest rates as a result of no collateral
How can I compare unsecured loans in Nigeria?
Basically, there are certain criteria you have to look out for when comparing unsecured loans in Nigeria. They are:
Interest rates
Minimum and maximum loan amounts
Additional fees and charges
Other features depending on the lender
Instead of going through these features one after the other for each loan offer from different lenders, simply allow the loanspot.africa loan comparer to do the work for you.
What are the benefits of obtaining unsecured loans in Nigeria?
There are a good number of benefits that are attached to obtaining unsecured loans in Nigeria, which are:
Favourable rates
although the rates that apply to unsecured loans are generally much higher than secured loans, you can find options with much lower rates today. Good examples are fintech and peer to peer lenders that offer amazing rates that even slightly beats that of a secured loan.
Flexibility
Perhaps the strongest benefit of an unsecured loan is that it allows you the freedom of using the money how you wish. Essentially, what you spend the money on is totally up to you.
An array of options:
there are a ton of options to choose from in unsecured loans, as even large financial institutions now have smaller packages that cater to this need. Therefore, this is good news as it ensures you have a wide range of options and can compare to get the best.
How can I apply for unsecured loans in Nigeria?
Applying for unsecured loans in Nigeria is pretty simple. All you need to do is use the loanspot.africa loan search engine. This engine helps you compare all the available loans that suit your specific needs, presenting them and allowing you chose which you prefer. On selection, go through the application process the loan would be credited to your account if successful.
Conclusion
Unsecured loans are the easiest ways for low net worth individuals to obtain loans. It affords you the opportunity of taking a loan with no collateral and doing what you want with it.