Last updated on November 26th, 2023 at 11:09 pm
Applying for a loan extension is a great way to survive if you experience financial hardship while paying back a loan. Basically, this option allows you to temporarily postpone your loan payments when you are not capable of handling it financially. It serves as a breath of fresh air for people struggling and it gives relief to people struggling to settle more pressing expenses.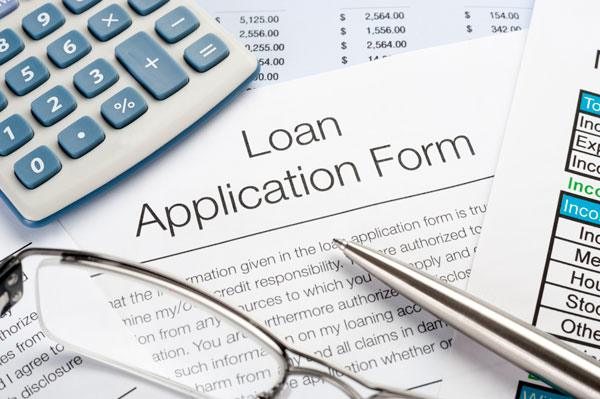 What is Loan Extension?
A loan extension is a written agreement between a borrower and lender that indicates the postponement of a loan's maturity date. Basically, the borrower uses this agreement to adjust the loan payment schedule when he/she is behind on payments. This gives the borrower a chance to recover from the late payments and get back on track.
How does Loan Extension work?
Generally, a loan extension allows you to skip a certain number of repayments, which will be added to the end of the loan's tenure. This often results in the lender extending the debt's maturity date by the number of payments you missed. However, you must remember that interest on the loan will continue to accumulate even during the period when you suspend payments.
---
Get a loan up to N100,000 at the best affordable rates in Nigeria
Did you know that you can now you can compare interest rates from different lenders with our loan simulator and get the best deal? Making an informed loan decision requires comparing different loan offers before making a commitment. Through our simulator, you can see at a glance, loan offers coming from different lenders in less than 5 minutes, so you can make the right decision regarding your financing. Try it today
---
How do you qualify for a Loan Extension?
The requirements for qualifying for an extension can vary depending on the lender. However, most lenders will ask you to:
1. Provide proof that your financial condition is not permanent and you can continue repaying your loan when you bounce back from your financial hardship.
2. Bring proof of your credit history so that they can know if you paid your past debts timely or not. Basically, this is a major prerequisite for obtaining a loan extension.
Some may require some costs for extensions and this amount can vary depending on the lender. Just ensure that you inquire if there are added costs before you accept an extension.
How can I request a Loan Extension?
Here are 5 steps to take if you want to request an extension:
Step 1
Get the customer service phone number of the lender or financial institution you borrowed from. Basically, you can get this from any recent balance statement of the loan.
Step 2
Next, contact the lender or financial institution to inquire about how you can request for a loan extension. They will give you details on how you can go about it and let you know how to access and fill out the application form.
Step 3
Fill out the loan extension application form. Usually, the form will ask you to indicate how many payments you wish to skip. Also, you will need to fill out your basic details on the form and sign it. Additionally, you will need to provide proof of your financial hardship, your income and expenses every month, and your recent bank statement.
Step 4
Once you are done with step 3, send the form you filled to the lender/financial institution on time. Thereafter, you will need to wait for them to decide if they should extend your loan or not.
Step 5
If you do not get a reply from the lender regarding the extension, contact them to know their decision before your next payment is due. 
Conclusion
Loan extension is simply a way to postpone your own payments. This agreement can be really helpful since it is normal for everyone to experience financial crisis at one point in their lives. Basically, it will serve as a relief after a short period of suffering. However, you must remember that applying for a loan extension will increase the interest rate on your loan.
You can obtain a comprehensive loan, tailored to your specific needs by using this platform. Basically, it allows you to compare loans from different lenders across Africa, ensuring the best option doesn't slip through