Last updated on August 18th, 2023 at 01:04 pm
A sure way to access all your banking services with convenience is by using Kredi. Basically, Kredi Bank allows you to execute all your transactions from wherever you are and whenever you want. The company also guarantees you a secure and stress-free service. This solves the stressful transaction process common among conventional banks. Here is everything you need to know about Kredi and what they stand for.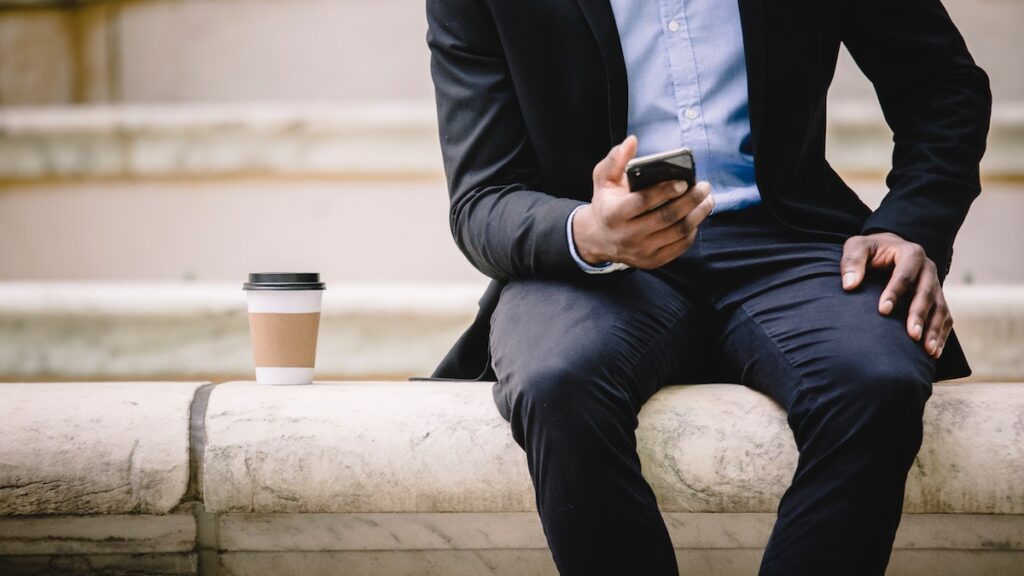 KREDI- An Overview
Kredi is one of Nigeria's leading digital banks and financial service organizations. The company focuses on responding to the need for innovative products as well as convenience. The bank was incorporated in 2010 and is powered by Kredimoney Microfinance Bank. Basically, they provide a wide range of services for corporate organizations and individuals. They have a sole aim to smoothly lead Nigerians into the digital future of banking.
Additionally, the organization is reputable for being customer-centric. They actively seek out solutions to any future problems you may encounter, while resolving your current problems. You can be sure to entrust the safety of your investment and privacy to them as measures are in place to protect your privacy.
What products does Kredi offer?
Basically, they offer three major products. Which include:
1. Kredi Savings
As the name implies, Kredi savings allows you to save your money in exchange for mouthwatering returns. It is divided into four different parts. They include:
a. Kredi Daily Savings:
Daily savings allows you to save money and earn returns on your savings. By contributing savings daily, your money accumulates interest and grows over time without stress.
b. Kredi Vault:
With Kredi Vault, you can lock your money for a specific period of time and gain interest. Basically, an automated process is set to ensure that you can lock your money with ease and enjoy maximum returns.
c. Kredi Pot:
This service permits you to set financial goals and targets and receive amazing interests as you save towards your goal. Your financial goals are your priorities and working towards them is a necessity.
d. Kredi Edupot:
Entrust the valuable future of your kids in capable hands by saving money for their education. In return, your savings accumulate interest over time.
---
Get a loan up to N100,000 at the best affordable rates in Nigeria
Did you know that you can now you can compare interest rates from different lenders with our loan simulator and get the best deal? Making an informed loan decision requires comparing different loan offers before making a commitment. Through our simulator, you can see at a glance, loan offers coming from different lenders in less than 5 minutes, so you can make the right decision regarding your financing. Try it today
---
2. Kredi Loans
This product offers individuals as well as businesses loans to ensure the smooth running of the business. Kredi loan is divided into four different parts. They include:
a. Kredi SME (Small and Medium-sized enterprises) loan:
This product allows you to take a loan for your business with no collateral. This loan can serve as funding to start, grow, rescue, and expand your business.
b. Kredi Nano-Loan:
Nano-loans are small, short-term loans to rescue your finances when necessary. In simpler terms, this product allows you to access as high as NGN 100,000 whether or not you earn a salary,
c. Kredi Salary-Backed loan:
This product is solely for salary earners. With a salary backed loan, you can access up to N5million with a repayment period of 18 months.
d. Kredi Collateral-Backed loan:
These loans are backed up by collateral to act as security for it. However, they also offer instant bank loans without collateral for customers.
3. Kredi Digital Banking services
The bank is automated with digital services to guarantee your convenience. With Kredi, you can easily pay your bills, top-up your airtime, fund your account as well as do a transfer seamlessly.
How can I download the Kredi app?
To download the Kredi app. Follow the steps below:
1. Go to Google Playstore for Android or the App Store for iOs
2. Search for Kredi and download the app
Basically, the app gives you access to all the products and services that Kredi offers.
How can I get a loan from Kredi?
To secure a loan on Kredi, follow the steps below:
1. Download the Kredi app
2. Create an account by registering your details with the app,
3. Apply to get a loan through the app
With the steps above, you can get a loan from them.
How can I save my money using Kredi?
To save your money with Kredi, follow the steps below:
1. Download and register on the Kredi app
2. Fund your Kredi wallet by transferring cash into the wallet
3. Kredi keeps your money safe pending when you need o to withdraw,
Also, your money will accumulate interest depending on how long you save.
How does Kredi Bank operate?
They are a digital bank that primarily works on your phone or desktop. However, they have a physical branch In Lekki, Lagos.
How can I contact Kredi?
You can contact them through the following ways:
Address: Plot 8, Babatunde Anjous Road, Lekki Phase 1, Lagos
Phone numbers: +234 1888 5557, +234 1888 5558
Email address: info@thekredibank.com
Website: www.thekredibank.com
Bottom line
Kredi offers you a hassle-free digital banking platform for your financial transactions. Over the years, Its reputable service shows that it is a bank you can trust. Also, the company's no collateral loan option makes it customer-friendly. You should give them a try. Also, read some of the things you should consider before taking a loan.
Do you need a loan? Be sure to visit this loan platform that allows you to compare loans from different lenders in minutes. It offers the best and ensures that you get nothing less.