KiaKia Loan
Kiakia is a financial marketplace that grants short-term business and personal loans.
If you speak pidgin English, you'd know 'Kiakia' means fast, or better still 'quickly'. That is precisely the idea behind KiaKia Loan.
KiaKia loan makes it very easy to access a loan in Nigeria without any collaterals.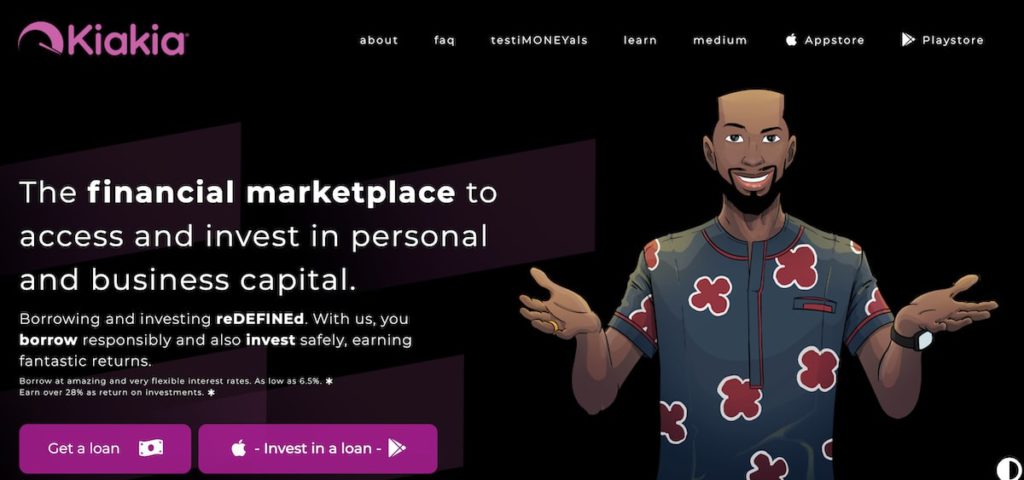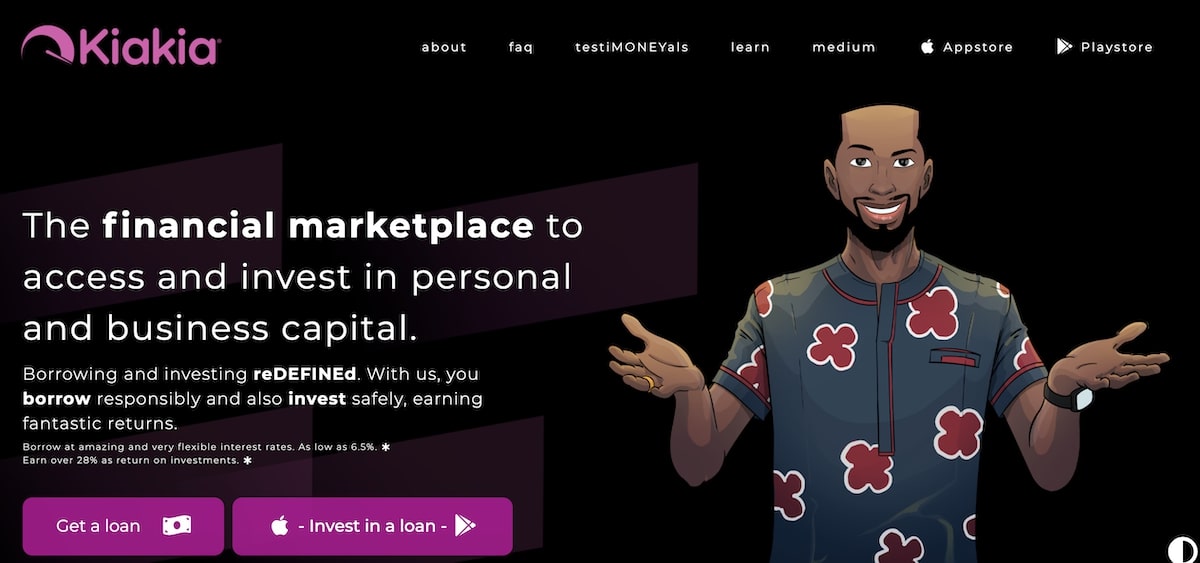 KiaKia Loan Requirements
Valid means of Identification
A bank account with Bank Verification Number
Proof of income from the workplace or business
A working email address
You reside in Nigeria
You must be 21 and above
How to Apply for KiaKia Loan
Visit the website and create an account with your accurate details
Start an application chat on the site
Upload a valid means of identification
Enter your desired loan amount
Choose the loan duration
Upload a screenshot of your last 3 salary or business income alerts
Accept the loan terms and conditions if your application is approved
Authenticate your bank account
Get credited
KiaKia Loan App
Currently, there is no KiaKia loan app in any of the mobile app stores. All borrowing services are conducted through their website. They claim that this is to allow customers with utility phones to access all their services.
How Much Can I Get from KiaKia Loan?
You can borrow as low as N10,000 and as much as N200, 000 from them.
Interest Rates
This loan attracts as little as 5.6% to as much as 24% in interest rates. Considering the speed of applications, this isn't a bad rate base.
Loan Repayment
Repayment terms for the Kiakia loan are quite simple. You only need to have repaid the loan between 7 and 30 days. However, it is advisable to pay your loans earlier if you can because of the rewards that come with it.
Review
Pros
The application process is easy and funds are released within minutes
Does not require any serious paperwork
No geographical restrictions, meaning you can apply from anywhere
Cons
It comes with a loan processing charge
The maximum amount of borrowable is quite low
Conclusion
If short term loans are what you're looking for, then a KiaKia loan is definitely what you should take a look at. You can apply for much bigger loans if you earn credit points with them for some time. All you need is to access their site, fill in the required steps, and you'll have your loan application reviewed.
If it's a success, then you get your loan in no time. You're only advised to take up a KiaKia loan however if you can afford it. There is no room for defaults.