Every Nigerian into large-scale farming is likely to need a loan at some point. Fortunately, the Nigerian government has created several opportunities for farmers to access farming loans. If you are a rice farmer who is in need of a loan, the RIFAN loan is readily available to all its members. Read further to learn how you can access this loan without stress.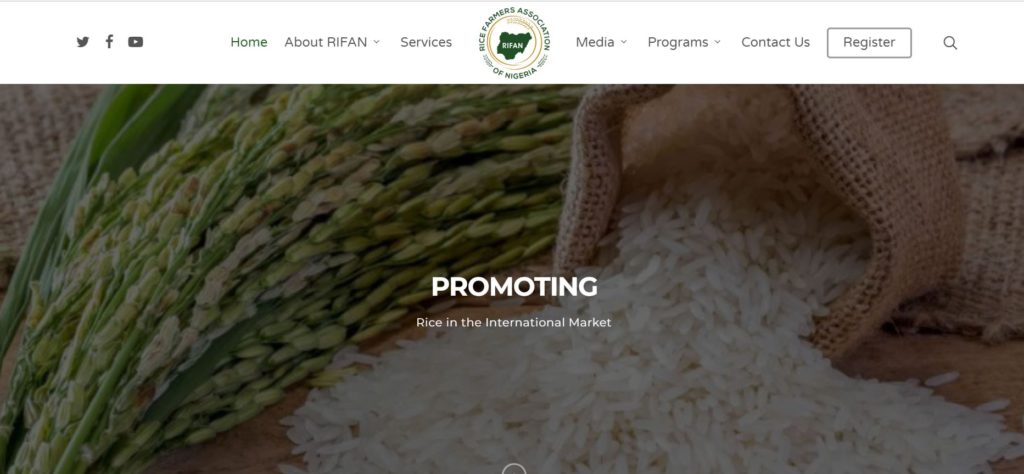 An Overview of RIFAN (Rice Farmers Association of Nigeria)
RIFAN, short for Rice Farmers Association of Nigeria is a multinational advocate for all areas of the Nigerian rice industry. Basically, this body promotes Nigerian-grown rice in the international market, via various conferences, meetings and summits that hold across the world.
Also, they hold regular seminars to train members on different business opportunities and ways to cultivate a healthy rice farm. The association has been very successful in making a name for Nigerian-grown rice worldwide.
RIFAN's major is to ensure that the production of Nigerian rice production satisfies its local demand. This demand is about 5 million tons of rice annually.
What services does RIFAN offer?
Basically, RIFAN offers the following services to all and sundry:
1. Grain Management & Storage
Collectively, RIFAN boasts of more than 10,000 active members. These members help to store and manage tons of rice grains all over Nigeria. This makes RIFAN in charge of rice storage and management in Nigeria.
2. Rice Trading & Marketing
More than 1 million members of RIFAN are also involved in the marketing and trading of rice. Basically, this makes the body a leader in the harvesting and selling of rice and other associated products.
3. Rice Milling
With over 20 years of experience, some of RIFAN's members are involved in rice milling. Their milling methods involve the use of state-of-the-art heavy mill technologies.
---
Get a loan up to N100,000 at the best affordable rates in Nigeria
Did you know that you can now you can compare interest rates from different lenders with our loan simulator and get the best deal? Making an informed loan decision requires comparing different loan offers before making a commitment. Through our simulator, you can see at a glance, loan offers coming from different lenders in less than 5 minutes, so you can make the right decision regarding your financing. Try it today
---
4. Equipment Leasing
RIFAN offers its partners both long-term and short-term equipment leasing alternatives. Basically, the leasing equipment varies from brand new to fairly used equipment.
5. Lending & Financial Services
RIFAN offers its active members a robust and economical finance system, that provides them access to easy and convenient loans for rice farming. This service is transparently administered and very accurate.
6. Research & Training
RIFAN administers research that aims to boost rice farmers' productivity. Also, this research helps to discover and cultivate a better environment for the growth of farm produce. Also, RIFAN assists agricultural companies to train their farmers in the latest agro technologies on how to grow rice and any other grains.
Interesting Read: How To Be Rich Through Loans
How can I register and obtain a RIFAN loan?
To register on the RIFAN platform and obtain a RIFAN loan for your business, do this:
1. Visit the official RIFAN website, www.rifanonline.com
2. Next, open the menu and touch "Register"
3. Thereafter, sign up on the platform by entering accurate details of yourself. This includes your full name, email address, as well as your phone number. Also, you will need to pay a token for your registration fee.
Once you register with the platform successfully, they will notify you when it is time to give loans to farmers.
How can I contact RIFAN?
To contact RIFAN, follow this link https://rifanonline.com/contact/. Enter your name, Email address, and your enquiry message. Then submit it. Also, you can reach out to RIFAN on their web platform, www.rifanonline.com.
Bottom Line
RIFAN loan is a loan that the Rice Farmers Association of Nigeria offers its members to enable them to fund their farm work. To get access to this loan, you must be one of their members and actively participate in their activities. The information above outlines all you should know about RIFAN and how to contact them.
Do you need a loan? Be sure to visit this loan platform that allows you to compare loans from different lenders in minutes. It offers the best and ensures that you get nothing less.