Last updated on August 7th, 2023 at 02:03 pm
In the past, the long and rigid process it takes to obtain a loan from conventional banks was a turn-off to most individuals. Fortunately, certain companies have taken it upon themselves to provide a platform for individuals to access and obtain loans easily and conveniently. Evolve Credit is a company that acts as an intermediary between loan businesses and potential borrowers. Basically, they connect these businesses to borrowers and facilitate seamless transactions. Here is an overview of all you need to know about the company.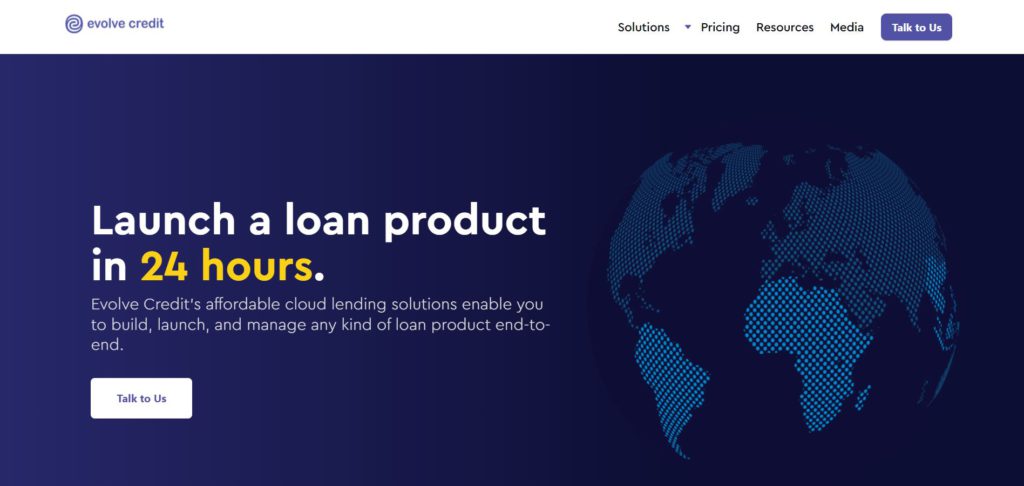 An Overview of Evolve Credit
Evolve Credit is an organization that provides technology for African enterprises to manage loan processes, connect them to potential borrowers, and make credit available for their communities.
Also, the company provides consumers with a digital marketplace that enables them to locate, compare, and apply for credible loan offers from their preferred lenders.
The organization is privately-held and was founded in 2019 and launched the Configure platform in 2021. Configure is a platform that allows lenders to manage any kind of loan product. Basically, the company offers Credit, loans, Loan Management, and financial services to businesses in Africa.
What Products does Evolve Credit offer?
The organization offers your businesses the following financial products:
1. Cloud Lending Platform Configuration
The company provides your loan platform with loan management and integration tools. Basically, these tools enable you to manage loan origination, creditworthiness inspection, loan distribution, collection, and documents in one place.
2. Buy Now Pay Later
Buy Now and Pay Later allows you to get sales. Basically, you only need to integrate this feature into your page & website to get your monthly sales boosted by 39%.
3. Loans
The platform connects both businesses and individuals to credible loan platforms to help during a financial crisis. Basically, you can borrow money and pay later from loan companies on the platform. You can choose to borrow as an individual or a business
These features are what the credit-as-a-service company offers businesses and individuals. Read more on How to get Loan for non salary earners.
How can I register on Evolve Credit?
Here is how to set up your account on the Evolve Credit platform:
1. Log in to the website, www.evolvecredit.co
2. Next, tap the "Register" toolbar.
3. Enter your details and your business details, then click on submit.
After this, the company will contact you shortly to inform you of further steps you have to take.
---
Get a loan up to N100,000 at the best affordable rates in Nigeria
Did you know that you can now you can compare interest rates from different lenders with our loan simulator and get the best deal? Making an informed loan decision requires comparing different loan offers before making a commitment. Through our simulator, you can see at a glance, loan offers coming from different lenders in less than 5 minutes, so you can make the right decision regarding your financing. Try it today
---
How can I apply for a loan on Evolve Credit?
To apply for a loan on Evolve Credit, follow the instructions below:
1. Find the loan you want to apply for. …
2. Next, read the review of the loan you want to apply for. This will give you insight into everything you need to know.
3. Thereafter, apply for your loan application.
4. Also, provide the correct information on your basic details.
5. Verify your details by uploading the necessary documents.
Lastly, submit your application for prequalification. If you are qualified, you will receive your loan within a short time. Read more on Loans Entrepreneurs Can Consider For Business Growth.
What documents do I need to apply for a loan on Evolve credit?
Basically, to apply for a loan on the loan platform, you need your basic information, Bank Verification Number (BVN), phone number, and a valid identification card.
Does Evolve Credit have a mobile app?
No, the loan management company does not have an app yet. However, their website gives you access to all their services.
See also: LENDSQR – An easy way to manage your loan business
How can I contact Evolve Credit?
You can contact Evolve Credit via the following ways:
Email Address: hello@evolvecredit.co
Website: www.evolvecredit.co
Bottom Line
Evolve Credit is primarily a platform that connects loan companies to their customers and helps them manage the loan process effectively. Basically, they act as an intermediary between both parties. Although the organization still has a lot to do to build its credibility, it is certainly an inspiration to other platforms that provide lending infrastructure to Nigerians.
Do you need a loan? Be sure to visit this loan platform that allows you to compare loans from different lenders in minutes. It offers the best and ensures that you get nothing less.