The process of lending borrowers is hectic for both lending businesses and borrowers. This is because it involves a combination of various complex processes to ensure adequate security. Fortunately, certain platforms have simplified this process for lenders. Lendsqr is a platform that assists small and medium-sized lenders to ease the lending process. Basically, they offer lenders the right tools to make this process hassle-free.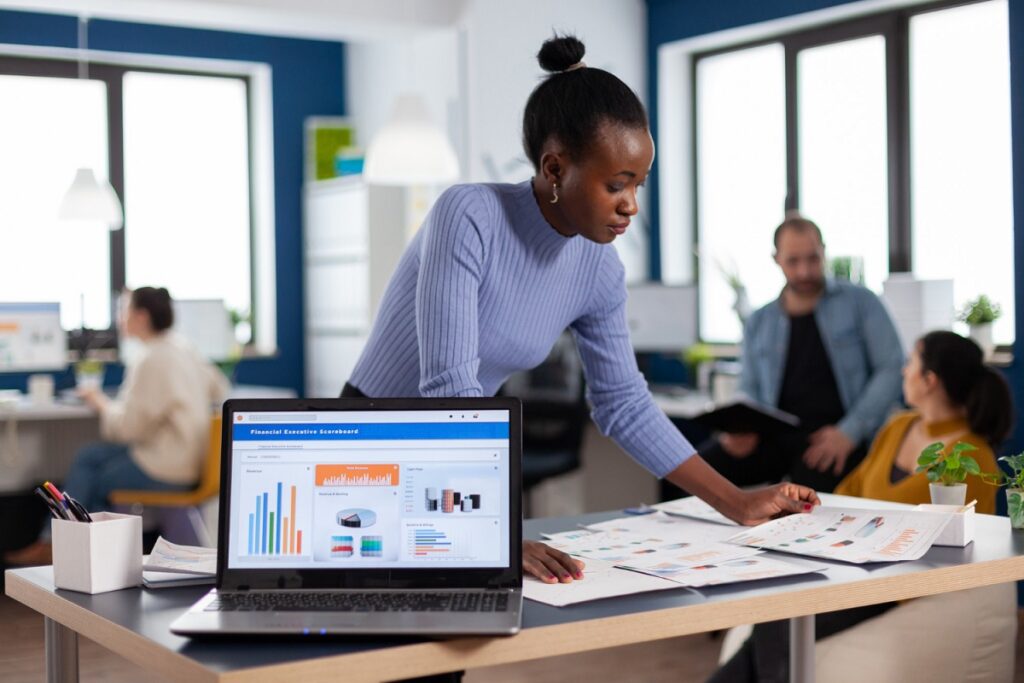 An Overview of Lendsqr
Lendsqr is a digital lending platform designed just for small and medium-sized lenders, which provides smart features at zero upfront cost. Basically, the company helps these lenders to lend at scale, across web, mobile, API distributions, and USSD. The system covers the whole loan life cycle from its origination to recovery, making the lending process seamless for lenders.
The company is privately held and was founded by a team of financial experts in 2018. With this platform, you gain access to tools that enable you to manage your lending business more effectively.
What Services Does Lendsqr offer?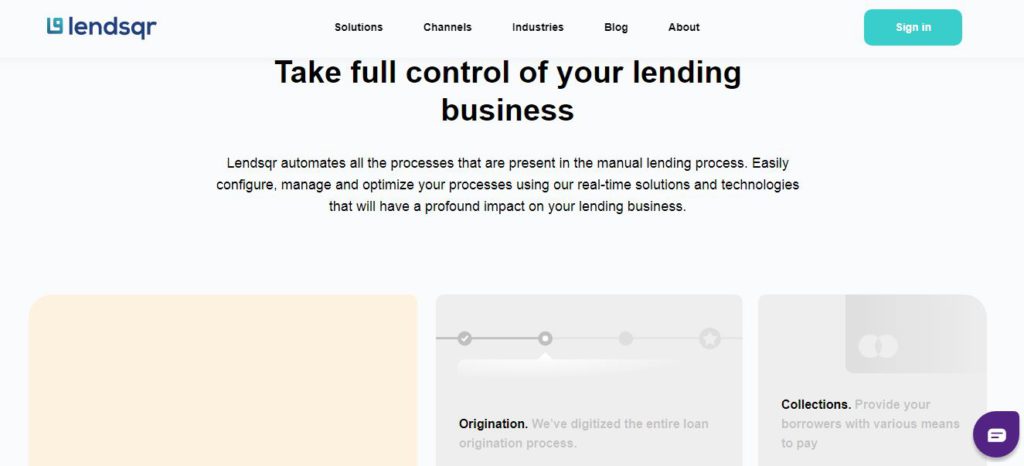 Lendsqr offers a wide range of loan services to make the lending process easy for you. These services include:
1. Credit Scoring
The platform assists you in reviewing the worthiness of your prospective borrowers. Basically, they integrate a credit scoring model, which rates your borrowers and simplifies your decision process. It's also totally customizable to suit your specific requirements.
2. Origination
Enjoy a digitalized loan origination process. From paper-free seamless loan application channels to algorithm-driven easy scoring and auto loan disbursements and recovery. With this platform, you can effectively manage every part of your lending business with a stress-free system that makes sure that you are always covered.
3. Collections
The platform has an automated loan recovery engine that picks up your money on your behalf on the agreed due dates from the borrowers' accounts. Basically, the collection process is card-driven to ensure maximum security.
4. Disbursements
With this platform, you can control how loans are disbursed. Basically, this allows you to accept or decline loans manually or automatically.
5. Red-gating & Green-gating
Tighten security by blocking individuals who do not satisfy your preliminary checks. Also, you can prequalify users for special perks and make them eligible for your loans.
Also, you can read more on Instant Online Loans in Nigeria – Where and How To Get Loans Within 24hrs.
---
Get a loan up to N100,000 at the best affordable rates in Nigeria
Did you know that you can now you can compare interest rates from different lenders with our loan simulator and get the best deal? Making an informed loan decision requires comparing different loan offers before making a commitment. Through our simulator, you can see at a glance, loan offers coming from different lenders in less than 5 minutes, so you can make the right decision regarding your financing. Try it today
---
How Can I Register on Lendsqr?
Here is how to register on the loan management platform:
1. First, log in to their website, www.lendsqr.com
2. Next, tap on the 'sign up for free' toolbar
Lastly, input your details in the registration form and then submit the form.
What documents do I need to Register on Lendsqr?
To register on this platform you need a valid identification card, your BVN, and details of your loan business. Other important documents for registration are your basic details like your name, address, phone number, and Email Address
What is Karma on a Lendsqr?
Karma is the platform's privately-sourced blacklist engine, which is readily available to all parties within the Nigerian financial ecosystem. Basically, this blacklist engine is designed to gather, track and distribute credit profile data to various collaborators under it.
With Karma, you can protect your loan business from scammers and bad actors.
Read also: PayHippo – An easy way to borrow loans for your business

Does Lendsqr have a mobile app?
No, the loan management platform does not have a mobile app yet. This means that you can access all their services on the web platform.
How can I contact Lendsqr?
You can contact Lendsqr through the following ways:
Address: 4 Perez Dr, Lekki Phase 1 106104, Lagos
Website: www.lendsqr.com
Email Address: support@lendsqr.com
Phone Number: +234 1 700 5282
Bottom Line
Lendsqr is primarily a lending platform that caters to small and medium-scale lenders. Basically, this platform provides your lending business with all the tools it needs to thrive in today's world. In all, this platform makes the entire lending process secure and hassle-free.
Do you need a loan? Be sure to visit this loan platform that allows you to compare loans from different lenders in minutes. It offers the best and ensures that you get nothing less.