Last updated on November 29th, 2023 at 09:35 am
With QuickCheck loan, you can get instant, collateral-free cash anytime, anywhere. All you need is your smartphone and the QuickCheck app. Here is what you need to obtain a loan on the QuickCheck platform.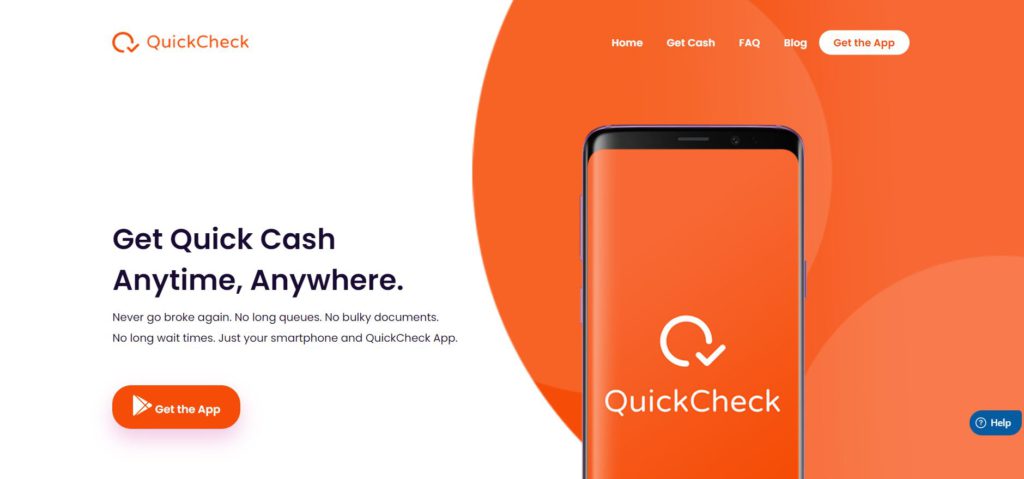 An Overview QuickCheck Loan
QuickCheck is a reputable lending platform in Nigeria. Basically, this platform grants Nigerians collateral-free loans. The app boasts over 100,000 users and has many positive reviews on Google Play Store. The QuickCheck platform aims at providing digital loan services to make it easier for Nigerians to obtain credit within a few minutes.
What services does QuickCheck offer?
Basically, the QuickCheck platform provides collateral-free loan services to you. Hence, you can apply for a loan without collateral or paperwork and obtain it as long as you are eligible.
How can I borrow a loan from QuickCheck?
To borrow a loan from this loan platform, follow these steps:
1. First, download the QuickCheck mobile app. Check below to see a guide on how to download this app.
2. Next, create your profile by signing up on the app for free. You only need to enter your basic details.
3. Once you have signed up successfully, apply for an instant loan
4. Wait for the platform to access your credit score and determine if you qualify for the loan.
5. If you qualify, you will receive your cash directly in your bank account within a few minutes.
What is the QuickCheck loan requirement?
Here is the compulsory requirement to obtain credit from QuickCheck:
1. A smartphone and data
2. Bank Verification Number (BVN)
3. Bank account details
4. Good credit score
5. An ATM card
6. Your personal information (like your name, phone number, address, email address, etc)
7. Employment details (self-employed can apply)
8. You must be an adult
9. Your loan request must not exceed 30% of your income.
How much loan can I get on QuickCheck?
QuickCheck offers you loans of up to ₦200,000. However, as a new user, you can only obtain a loan of ₦10,000 only for a loan duration of 30 days. The amount of loan you can borrow increases as you pay back your loan on time. Also, early payment guarantees lower interest rates. The loan term varies from 4 weeks to 1 year.
What is the QuickCheck loan interest rate?
The loan interest rate on QuickCheck starts from as low as 5% per month on your first credit. However, the general interest varies from 2% – 30%, with an equal monthly interest rate of 1 – 21%.
How can I get the QuickCheck app?
You can get the QuickCheck app on Google Play Store only. To download this app, do this:
1. Open the Google Play Store app on your android phone.
2. Next, search for "QuickCheck"
3. Download the loan app, install it, and apply for an instant loan.
How can I contact QuickCheck?
You can contact QuickCheck via the following ways:
Address: 23, Agodogba Avenue, park view Estate, Ikoyi, Lagos, Nigeria.
Email Address: support@quickcheck.ng.
Website: www.quickcheck.ng
Bottom Line
QuickCheck loan is a collateral-free credit you can obtain from the QuickCheck platform. Follow the guidelines above to obtain a loan within a few minutes on this platform. However, before you apply, ensure that you meet the loan requirements to increase the chances that your application will get accepted.
Read also: Creditmesan – How to download the app and apply for a loan