Last updated on August 7th, 2023 at 09:56 am
Nowadays, online loan apps have made it very easy for Nigerians to obtain fast loans in a few clicks. One of these reliable loan apps is the Mint Loan app, which allows you to take out quick credit to settle your financial issues. Here is a summary of how to borrow from Mint loan.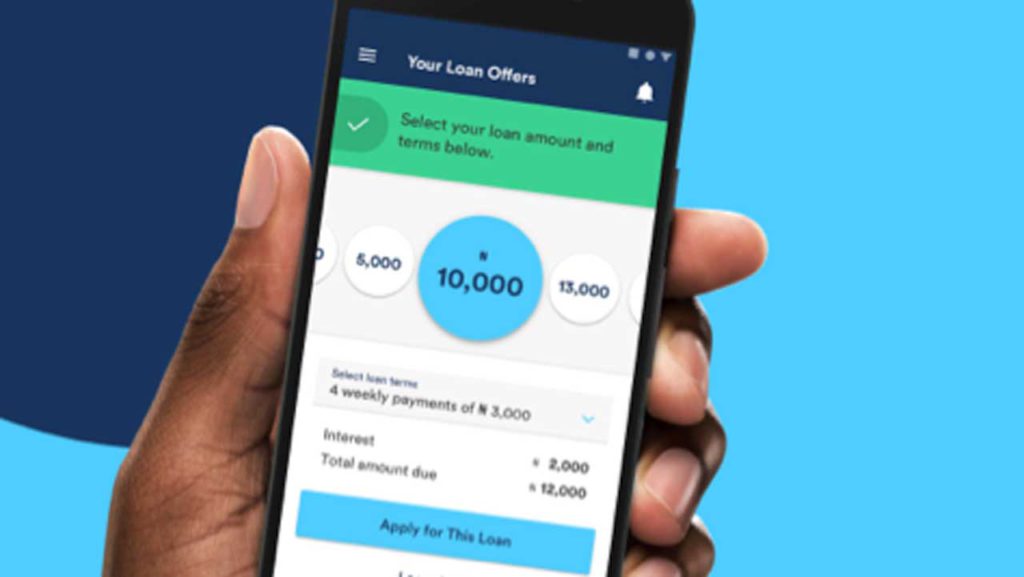 An Overview of Mint Loan Nigeria loan app
Mint Loan is one of Nigeria's reputable fintech that offers individuals short-term loans through its mobile application. The Mint loan app is specially designed to have a user-friendly interface, as this helps borrowers navigate through it as fast as possible. With this app, you do not need a bank credit card or any official paperwork before you apply for quick loans. It is powered by cloud computing and AI technology.
Note that Mint Loan Nigeria should not be mistaken for Mint Loan and Mint Loan.in. Mint loan is a UAE-established loan app that attends to just Emirati citizens while Mint Loan.in is an Indian credit app that attends to just Indian residents. On the other hand, Mint loan Nigeria serves only Nigerians so be careful when trying to download the application. It operates a little different from other loan apps like Naira Cash Loan and CredPal.
How can I get a loan from Mint Loan app?
Get an instant loan on the Mint loan app by following these 5 simple steps:
1. Download and install the App instantly from the Google Play store.
2. Next, sign up for your personal account by providing your details. Also, enter your bank details.
3. Apply for fast loans based on your eligibility and the amount you need.
4. Submit your application for approval
5. Wait for the platform to disburse the loan you applied for. This should not take more than 30 minutes.
---
Get a loan up to N100,000 at the best affordable rates in Nigeria
Did you know that you can now you can compare interest rates from different lenders with our loan simulator and get the best deal? Making an informed loan decision requires comparing different loan offers before making a commitment. Through our simulator, you can see at a glance, loan offers coming from different lenders in less than 5 minutes, so you can make the right decision regarding your financing. Try it today
---
What is the interest rate on Mint Loan app?
The Interest rate Mint Loan charges borrowers are between 12% – 18%. Note that your real interest rate may vary as most loan apps calculate interest rates based on your credit score.
The loan term for Mint loans is between 91 – 360 days and you can get a loan amount of up to ₦ 300,000 instantly without any loan collateral, long queue or paperwork.
What is the advantage of using the Mint Loan app?
Here are three advantages of borrowing from Mint loan:
1. It is safe, efficient, and confidential
2. Borrowers are charged relatively low-interest rates, with a flexible repayment plan
3. You can access loans 24 hours every day 
Read also: iCredit Loan App – Everything You Need to Know
Is Mint Loan legit?
Yes, this loan app seems to be legit. No claims of scams from their customers according to reviews on Play Store. However, a lot of customers still complain of poor customer service and even unacceptable loans that the app sends to their bank accounts.
How can I contact Mint Loan?
If you have additional questions, you can reach out to Mint Loan customer service through these ways:
Office Address: 52 IJIAYE ROAD OGBA-IKEJA LAGOS
Email Address: sumuel.cleb.business@gmail.com
Conclusion
The Mint loan app is a Nigerian online credit platform that offers borrowers quick cash. However, before you borrow, read their privacy policy very carefully to get a clear idea of how the app collects, uses, protects and even handles your personal data.
You can obtain a comprehensive loan, tailored to your specific needs by using this platform. Basically, it allows you to compare loans from different lenders across Africa, ensuring the best option doesn't slip through