In today's world, technology has made it possible for companies and entrepreneurs to manage their businesses with ease using digital platforms and apps. Essentially, these apps help to make the business management processes more efficient, convenient, and stress-free. Lenco is a digital platform you can trust to take care of your business dealings for you. Below, you will learn everything you need to know about the platform.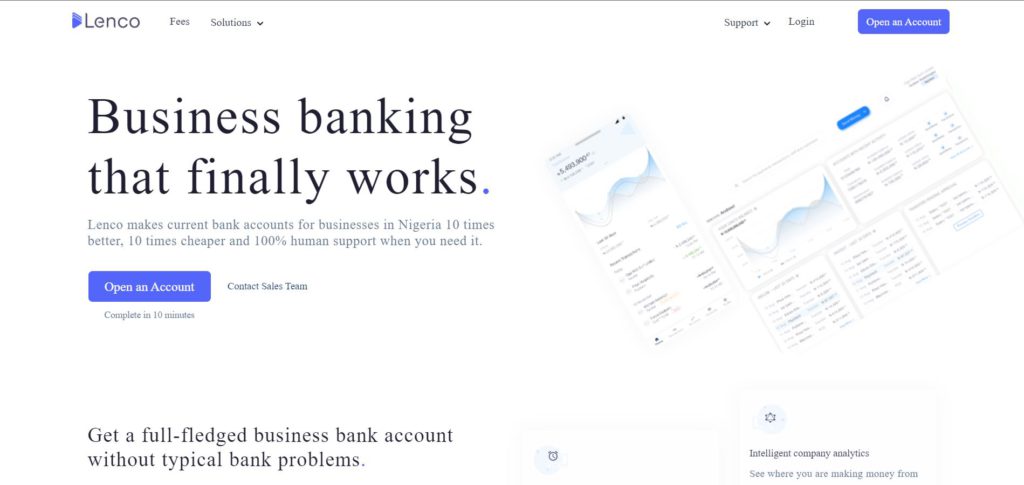 An Overview of Lenco
Lenco is a platform that provides current accounts for business-related services and expense management for your business growth. Basically, they help by providing a business account, which is 10 times cheaper, and better than a conventional bank account.
The privately-held platform was founded in 2021 and has its headquarters in San Francisco, California. Basically, a team of experts designed the platform with dedicated software and tools. These tools provide solutions to the ever-growing needs of your business. Hence, it facilitates business growth. 
Also, read more on Loans Entrepreneurs Can Consider For Business Growth.
What solutions does Lenco offer?
Basically, Lenco offers two solutions. They include:
1. Business banking for Startups
The platform allows you to program automatic payments, reconciliations, and thousands of other transactions in a few seconds. Hence, you will be able to prototype fast and release new products whilst the platform handles your transactions. 
2. Transparent and seamless management for Hotels
Lenco facilitates seamless guest payments and transparent hotel expenses in your hotel. The platform has a specially designed Hotel management solution and other inbuilt tools that make your hotel management process easy and convenient. This solution has unique features like:
a. Hotel Expense Management system: With your banking data plus, you can manage all your hotel operations. This helps you to curb expense fraud.
b. Integrated Bank Transfer: It lets you receive all guests' payments via bank transfer. This transaction will reflect directly on your Hotel Management System.
c. Lastly, it's an easy and convenient to use Hotel Management System: This robust software helps you run your daily hotel operations.
Basically, these features are what the platform offers for both Hotels and Startups.
---
Get a loan up to N100,000 at the best affordable rates in Nigeria
Did you know that you can now you can compare interest rates from different lenders with our loan simulator and get the best deal? Making an informed loan decision requires comparing different loan offers before making a commitment. Through our simulator, you can see at a glance, loan offers coming from different lenders in less than 5 minutes, so you can make the right decision regarding your financing. Try it today
---
How can I open an account on Lenco?
Opening an account on the digital platform is easy. You can open your account through the website or the Lenco mobile app. To open your account through the website, follow the steps below:
1. Visit the website, www.lenco.ng
2. Next, click on "Open an Account".
3. Lastly, input your name, business name, email address, phone number and create a password.
Lastly, ensure that your details are correct then tap 'Create Account'. After creating your account using the website, download the app to help you manage your account easily. If you prefer to open your account using the mobile application, just download it and then register using your details.
What do I need to open a business bank account with Lenco?
To open your business account with Lenco, you need a few documents. If your business is registered as an Incorporated trustee, you need:
1. Your Certificate of Incorporation
2. Important information of your business directors and two owners of your business
3. The registration number of your business (RC/BN)
4. Also, form Co7 containing the particulars of your business directors
5. Form Co2 containing the allotment of your business shares
6. Your tax identification number
7. In addition, a recent utility bill and passport photograph
8. SCUML
9. Lastly, referee
For more details on the requirements, you need to open an Incorporated company and a sole proprietorship business, visit their official website, www.lenco.ng
How can I download the Lenco app?
You can download the app by following the steps below:
1. First, visit the Google Play Store or the App Store if you use Android and IOS respectively.
2. Type 'Lenco' in the search bar.
Download the app and open an account using your details.
How can I contact Lenco?
You can contact Lenco through the following ways:
Address: 12 Rev Ogunbiyi Street, GRA, Ikeja, Lagos.
Phone Number: 0809 427 8928
Email Address: hi@lenco.ng
Website: www.lenco.ng
Bottom line
Lenco offers you a variety of business management tools for you to manage your expenses and keep your business growing. Also, it saves you from the stress associated with typical bank accounts. Basically, the platform is stress-free and convenient to use. This makes it suitable for companies and small scale businesses. 
You can obtain a comprehensive loan, tailored to your specific needs by using this platform. Basically, it allows you to compare loans from different lenders across Africa, ensuring the best option doesn't slip through.