Last updated on August 13th, 2023 at 03:23 pm
Contrary to popular belief, your business does not need to be struggling before you borrow a loan to finance it. In fact, financing your business with a loan can be a great way to achieve reasonable growth and expansion. There are numerous ways to grow your business with a loan and you will learn about these ways subsequently.,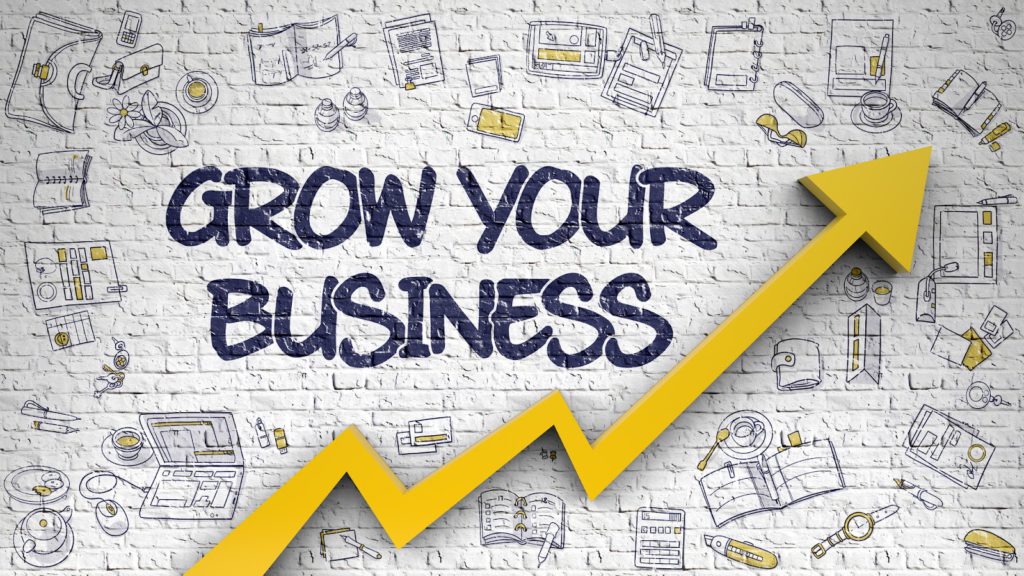 Why choose a loan to grow your business?
Financing your business with a loan instead of earnings means that you will still have cash to fall back on if anything goes wrong. So, if your plans fall through, your loss will only affect the loan, not your business equity.
Also, paying back a loan will boost your business's creditworthiness, making it easier to take out future loans. Basically, creditworthiness depends on how frequently you borrow and make timely payments. Therefore, if you are taking out a loan for your business, try as much as possible to pay it back on time to better your chances of borrowing in the future.
6 ways to grow your business with a loan
Growing your business with a loan is easy. Here are six easy ways to grow your business with a loan:
1. Buy new machinery
If you take out a loan, it is important to boost production by buying new machinery for your business. Basically, this saves you from using your profit to buy machinery so you gain in two ways. You keep your profit and use the new machinery to increase production and make more profit.
2. Build relationships with your suppliers
The success of any business majorly relies on the development of lasting relationships and the best way to cultivate lasting relationships with your suppliers is by making timely payments for supplies.
Using a loan to make purchases will allow you to buy supplies in bulk and pay for everything. Basically, doing this builds your business credibility in the eyes of your suppliers, thereby strengthening the relationship.
---
Get a loan up to N100,000 at the best affordable rates in Nigeria
Did you know that you can now you can compare interest rates from different lenders with our loan simulator and get the best deal? Making an informed loan decision requires comparing different loan offers before making a commitment. Through our simulator, you can see at a glance, loan offers coming from different lenders in less than 5 minutes, so you can make the right decision regarding your financing. Try it today
---
3. Boost your marketing efforts
Investing in marketing is one of the best ways to grow your business with a loan. Once you take out a loan, it is important to concentrate on your digital marketing strategy as this will boost your online presence. Basically, implementing an effective digital marketing strategy will help to increase your sales online, thereby boosting your business's return on investment.
4. Hire skilled workers
The overall productivity of a business largely depends on its workforce. If you plan to expand your business, you will certainly need to hire more skilled workers. However, paying workers during an expansion can be very challenging, so you may need financial support. This is where a loan comes in and assists you in paying your staff. Also, you will need money to train your new workers in the working model of your business. 
Read also: Float – How to grow your business in 4 easy steps
5. New product launch
Adding new products to your offering is a great way to expand your business. Basically, it helps you to reach out to new customers while earning the trust of existing ones. To launch a new product, you will need money to purchase raw materials and other things. Your business loan can assist you in this aspect.
6. Buy your competitor's business
One of the fastest ways to grow your business with a loan is by buying the business of your competitors. Basically, it will help you by lowering the existing competition in the market. Also, doing this builds up the reputation of your brand and boosts your customers' portfolios.
Closing thoughts
There are various smart ways you can grow your business with a loan. Basically, you can use a loan to buy new machinery, boost your marketing efforts, hire new workers, and even settle the cost of expanding your business. Making all these moves will increase the productivity of your business, yielding more profits. Also, repaying your loan on time increases your creditworthiness. In all, the advantages of taking out a loan for your business outweigh the disadvantages.
Do you need a loan? Be sure to visit this loan platform that allows you to compare loans from different lenders in minutes. It offers the best and ensures that you get nothing less.