Last updated on September 28th, 2022 at 10:26 am
The current state of the Nigerian economy has made it necessary for Nigerians to venture into business instead of waiting for white-collar jobs. Due to economic hardship, many entrepreneurs find it difficult to finance their businesses. However, this problem can be solved by taking out a Starta loan.
This article outlines the steps to take to obtain a business loan from Starta as well as other things you should know.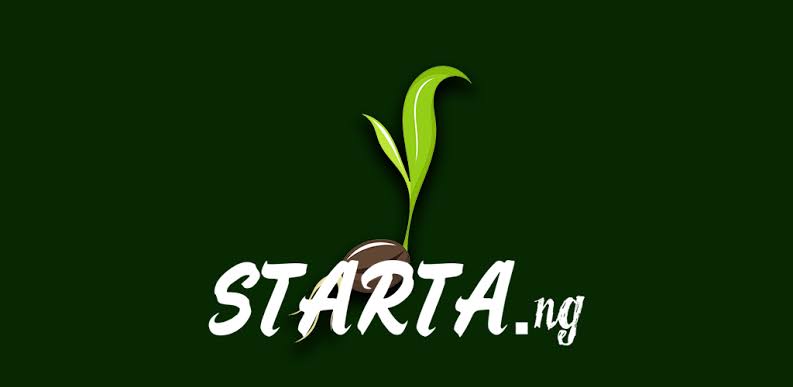 An Overview of Starta Loan
Starta loan was established in 2020 with the major aim of providing loans to small businesses. Usually, they offer first-timers a small amount of loan and your loan limit increases as you pay back regularly. Also, the Starta platform helps to support businesses by giving sound advice to business owners. Additionally, this platform organises training for entrepreneurs to teach them how to grow and manage businesses.
What Types Of Loan Does Starta Offer?
This loan platform offers primarily loan services. Basically, they offer entrepreneurs two types of loans. They include:
1. Non-registered business loan
The Starta non-registered business loans are loans for businesses that are not registered with the Corporate Affairs Commission (CAC). Basically, for this kind of loan, businesses can get between #100,000 – #1,000,000.
2. Registered business loan
The registered business loan is for businesses that are already registered with the Corporate Affairs Commission (CAC). Here, you get more loan amounts since your business is registered with the appropriate authorities.
---
Get a loan up to N100,000 at the best affordable rates in Nigeria
Did you know that you can now you can compare interest rates from different lenders with our loan simulator and get the best deal? Making an informed loan decision requires comparing different loan offers before making a commitment. Through our simulator, you can see at a glance, loan offers coming from different lenders in less than 5 minutes, so you can make the right decision regarding your financing. Try it today
---
How can I apply for a Starta loan?
If you are interested in applying for a loan, follow these steps below:
1. Visit the link, https://starta.ng
2. Next, apply for your loan by filling the application form
3. Wait to get a response from the Starta team
What documents do I need to apply for a Starta Loan?
To apply for a non-registered business loan, the platform needs your personal details like your name, phone number, email address, and your business details.
On the other hand, to apply for a registered business loan, they need your personal and business details, such as your cash flow and income statement.
What are the loan duration and Interest rate?
Starta loan is very flexible. Basically, the payback duration can be as long as five years, depending on how much loan you took. The interest rate on your loan is 6% per year based on the loan amount you request for.
How long does it take Starta to approve and disburse loans?
Starta is quite slow at authorizing loans. This is because they have to verify all your documents to make sure that they are legit. Your document verification can take weeks and may even take some months. However, once Starta approves your application, that will disburse it within a few minutes.
What are the eligibility requirements to obtain a business loan?
To obtain a loan from this platform, you must be eligible by meeting these requirements:
1. You must be a Nigerian citizen who lives in Nigeria.
2. Have a valid ID card
3. At least 18 years old
4. Lastly, your business should be less than 5 years old.
How can I contact Starta Loan?
You can contact Starta Loan through their official website. Here is a link to the website:
Website: www.startaloans.com
Follow the link then click on contact and input your message
Bottom Line
A loan is something many business owners would have to take at some point to finance their business. Fortunately, this is not much of a hassle. With Starta, you can get a loan for your business easily and stress-free. Starta loan provides loans to both registered and unregistered businesses in Nigeria. Follow the guidelines above to get a loan for your business in no time.
You can obtain a comprehensive loan, tailored to your specific needs by using this platform. Basically, it allows you to compare loans from different lenders across Africa, ensuring the best option doesn't slip through.