Last updated on December 12th, 2022 at 06:42 am
The NairaBox platform has made it pretty easy to take out quick, affordable, and collateral-free loans. Hence, with this credit platform, you can meet all your financial emergencies in no time. Here's a quick review of the NairaBox Loan platform and how you can get loans on it.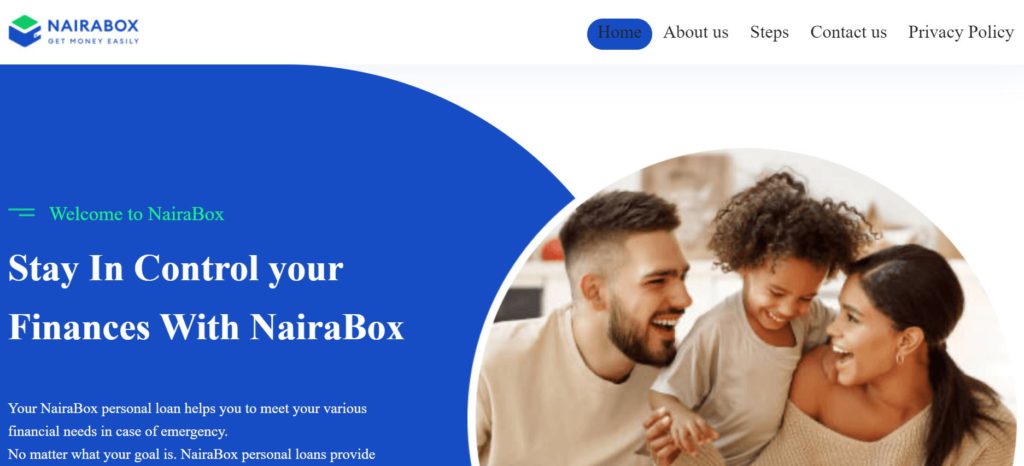 An Overview of NairaBox
Similarly to Credit Direct Loan, NairaBox is a Nigerian online loan platform that offers timely and very affordable loans to meet the needs of Nigerians. Basically, this credit platform's mission is to boost the financial condition of the ordinary Nigerian. Hence, no matter what your need or goal is, you can access fast personal loans on NairaBox. This will serve as a solution to your financial problems. 
How can I apply for NairaBox loans?
To apply for instant loans on NairaBox, do this:
1. Download the NairaBox app from Google Play Store
2. Next, install it and fill out the registration form. You will need to enter your basic details like name, address, email, address, etc
3. After you have completed the last step successfully, you can apply for loans on the app.
4. Give them a moment to verify your loan eligibility. If you are eligible for a NairaBox loan, you will receive the amount that you applied for within a few minutes.
What is the maximum and minimum amount of loan on NairaBox?
NairaBox provides you with a minimum loan amount of ₦10,000 and a maximum amount of ₦300,000. The annual interest rate ranges from 28.5% to 146%. This is one of the lowest among all loan apps.
Interesting Read: To U Loan App – How to borrow money from To U Loan app
What are the eligibility criteria to apply for a loan on NairaBox?
Here is a list of the NairaBox eligibility criteria:
1. You must be a Nigerian who currently lives in Nigeria
2. The age limit is 20 years old. Hence, you must be over 20 years old
3. You must have a stable job and a good credit score.
---
Get a loan up to N100,000 at the best affordable rates in Nigeria
Did you know that you can now you can compare interest rates from different lenders with our loan simulator and get the best deal? Making an informed loan decision requires comparing different loan offers before making a commitment. Through our simulator, you can see at a glance, loan offers coming from different lenders in less than 5 minutes, so you can make the right decision regarding your financing. Try it today
---
What is the loan duration?
Basically, NairaBox gives you a loan duration of 91 to 365 days. You can reimburse your loan within this period to avoid penalties.
How can I download the NairaBox Loan app?
If you want to download NairaBox, simply follow these steps:
1. Open the Google Play Store app on your Android phone.
2. Next, search for "NairaBox" app
3. Lastly, download the app and install it to access fast loans.
Note that the Kissht App is the official mobile platform for NairaBox loans. Also, this app is only available on the Google Play Store. Hence, you need an android phone to access it.
How can I contact NairaBox?
Here's how to contact NairaBox:
Website: www.nairaboxn.com
Email Address: service@nairaboxn.com
Closing Thoughts
Based on reviews, the NairaBox platform seems legit and you can certainly give them a try. However, before collecting any loan on this platform, ensure that you map out a plan to repay it in order to avoid facing any penalty. Don't get too carried away and forget to pay back what you borrowed.
Do you need a loan? Be sure to visit this loan platform that allows you to compare loans from different lenders in minutes. It offers the best and ensures that you get nothing less.