Last updated on August 7th, 2023 at 12:24 pm
Before the emergence and advancement of the internet, individuals who needed to raise money had engaged others to do so. As time advanced, banks became more digitized, therefore raising money involved a few phone calls and bank transfers without leaving your home.
However, with the emergence of crowdfunding platforms like NaijaFund, you can now raise capital from all around the world without even getting to know your sponsors.
NaijaFund is one of the most popular crowdfunding platforms in Nigeria. It removes the physical barriers associated with receiving financial support from people all around the world.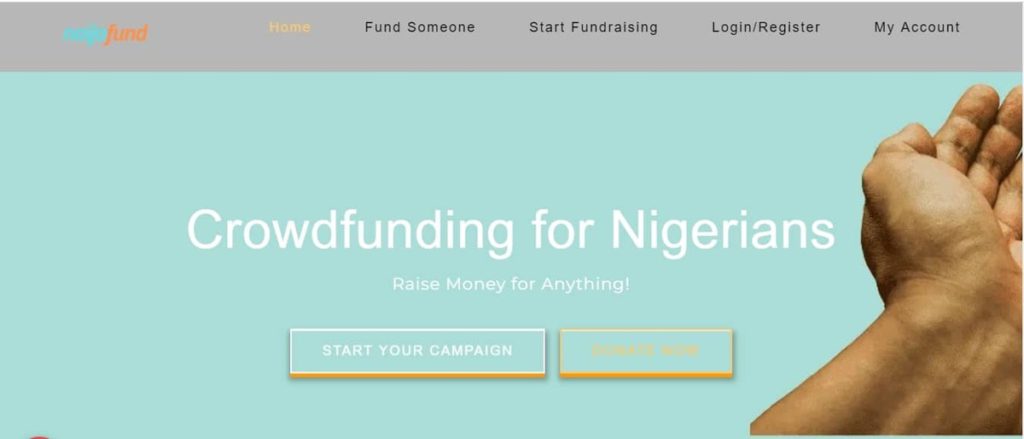 How does NaijaFund work?
You start by logging on to the official website (www.naijafund.com) and take the following steps
Create your funding campaign.
Link your bank account to NaijaFund's payment processor (Paystack). This is done by imputing your account details in the "My Account" section.
You can also describe the campaign to inform the public of its nature and also spur them to contribute. Share campaigns with the public through social media, the press, and also through emails.
They deposit payments into your registered bank account.
All campaigns must have a fund goal and bound by time limits set by you.
Does setting up a Campaign on NaijaFund cost me money?
Setting up a campaign on NaijaFund is FREE, and the payment made by all contributors is also free. However, after your campaign raises its target fund, NaijaFund charges a 10% fee on the funds raised as a maintenance fee for managing the platform.
Also, paystack, who is their third party payment processor, charges a further 1.5% + N100 on payments from local banks cards in Nigeria, and 3.9% + N100 for payments from foreign cards.
The charges are deducted per transaction. All donations to your campaign are processed within 24 hours, after which it is sent to your bank account on the next working day.
Can I raise money for anything with NaijaFund?
Yes, you can. As far as people see the need and purpose of your campaign, they would not hesitate to donate. Although you can set up just about any campaign for any purpose, non-purposeful campaigns are sure to see you have no donor.
You can browse the categories of successful campaigns to see how to set up one successfully.
Do I have to be a non-profit to use NaijaFund?
No, you do not. NaijaFund crowdfunding is available to anyone, for any type of campaign, not only non-profit purposes. Many non-profit use NaijaFund, because of its simplicity and is a great way to raise money, this does not mean that it is strictly non-profit. It is simply one of the apps that pay you real money in Nigeria.
See also: Donate-NG – An easy way to do crowdfunding
Can I run more than one campaign on Naijafunds?
Yes, you can. The platform allows you to raise up to 5 campaigns at a time.
Is NaijaFund Legit?
Your Naijafund page is secure and safe. Payments are made through encryption technology, and all the money donated would be transferred to you after the deduction of charges.
Conclusion
If you have a desperate financial need or want to raise money for non-profit purposes, NaijaFund offers a very secure platform to do that. If your campaign is purposeful, people would contribute to it.
Make sure you get your message out there to family, friends and other people on social media, you just might find out how far people are willing to go for you.