Accion microfinance bank is one of the financial institutions that combine the savings services of a commercial bank while retaining its microfinance status. This simply means that it offers easy to access loan services. Accion is the answer of many to the issue of inaccessible loans to the low to medium income class. This article reviews Accion, and all the services it offers.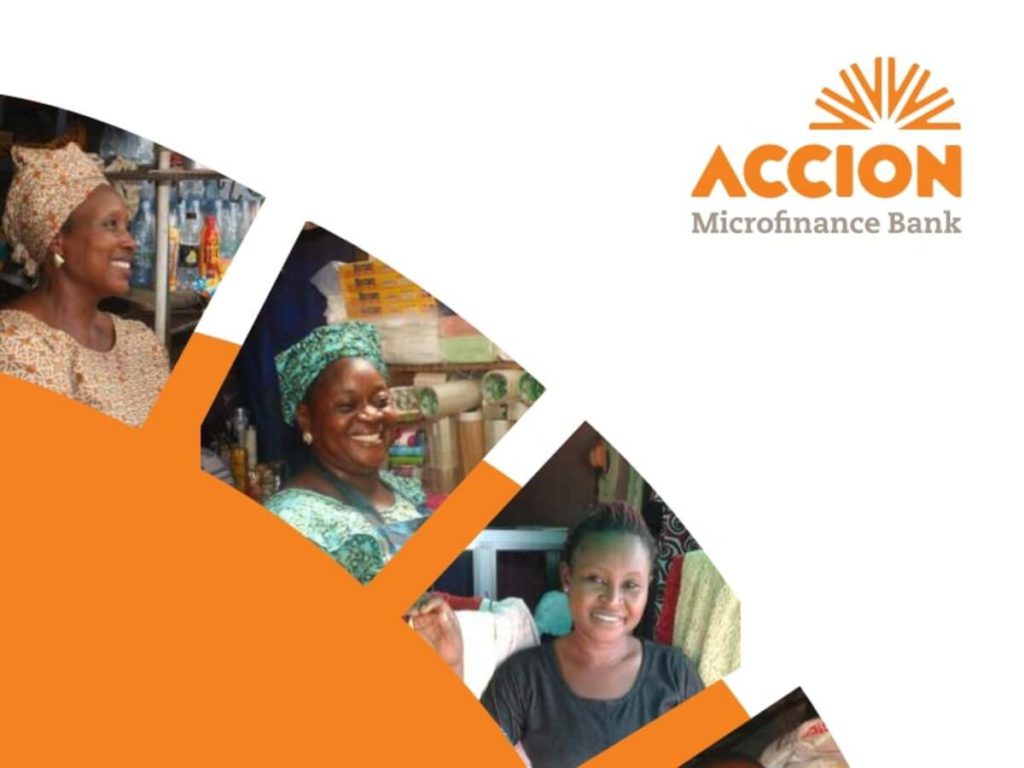 About Accion Microfinance Bank
Accion Microfinance Bank was established in 2006 but didn't begin operations till May 2007 after it secured a license from the Central Bank of Nigeria. Run by a competent management team consisting of professionals with experience, you can trust them to deliver. Accion Microfinance bank is a subsidiary of ACCION International, who have representatives on the board of the bank.
Just like other microfinance banks like Nirsal Microfinance Bank, they have a goal to empower micro-entrepreneurs and low income earning citizens. Accion microfinance bank does this by providing suitable banking services.
What are the Pros and cons of Accion Microfinance Bank?
Pros:
It offers both loaning, savings, and other services seen in commercial banks
Easy loan application procedure
Competitive interest rate
Cons:
You need a guarantor to access most of the loans offered by Accion
What services does Accion Microfinance Bank offer?
Accion Microfinance Bank offers loan services across a wide array of options, covering your personal and business life. We can divide their services into the following:
Personal
My own
My own plus
PayGo
People living with disability
My agent
SME Capital
Education
My school plus
My school extra
SME education
Business
My own Asset
Brighta Solar
Annuity Loan
Home – My own Home
Asides Loan services Accion Microfinance Bank also offers savings and investment opportunity to customers through the Brighta Accounts platform.
You can read more about each of the products offered by Accion on their official website at www.accionmfb.com.
Does Accion offer any other services asides from savings and loan?
Yes, they do. The other services offered by Accion include the following:
Mobile banking:
with the Accion mobile application, you can easily access any details about your account from the comfort of your phone browser. The activities you can carry out include:
Checking your account balance
Review your recent account activities
Transfer money and purchase airtime
Manage and make bill payments online
You can download the app from google play store by searching for "Accion Agency Banking"
USSD Transaction:
Accion allows you to carry out basic banking activities like changing your pin, checking your balance, and even opening an account.
Agent Banking:
if you are interested in working for Accion, you can register and become an agent who provides banking services to customers on behalf of the bank. Depending on the deal, you also get to keep a percentage of money earned.
What Interest rates apply with Accion Microfinance Bank?
This is dependent on the amount you intend to borrow. However, Accion services are diversified and designed to help you take advantage, depending on your specific needs. In general, their loan interest rates are competitive.
How do I contact Accion Microfinance Bank?
Below are the details of Accion Microfinance Bank. Feel free to contact them through any of those means.
Corporate Head office – 332A Elizade Plaza, Ikorodu Road, Anthony Lagos.
Call on – +234 1 2719326 or 07000222466
Email – info@accionmfb.com
You can also reach out to your nearest branch by checking the list of Accion branches in the country. Follow this link to view the complete list https://www.accionmfb.com/contact/branch-network
Conclusion
Accion remains one of the top microfinance banks in the country. Their services are well diversified to cover all areas of your needs. Simply visit their official website to open an account, and get started on obtaining a loan or any other services today.