Although they have not been in the market for too long, Snow microfinance bank has shown itself capable of meeting demands. Basically, they specialize in providing personal and business loans for customers all across Nigeria. Also, their services are specific and unique to the needs of different individuals and businesses. Read on to know more about these services.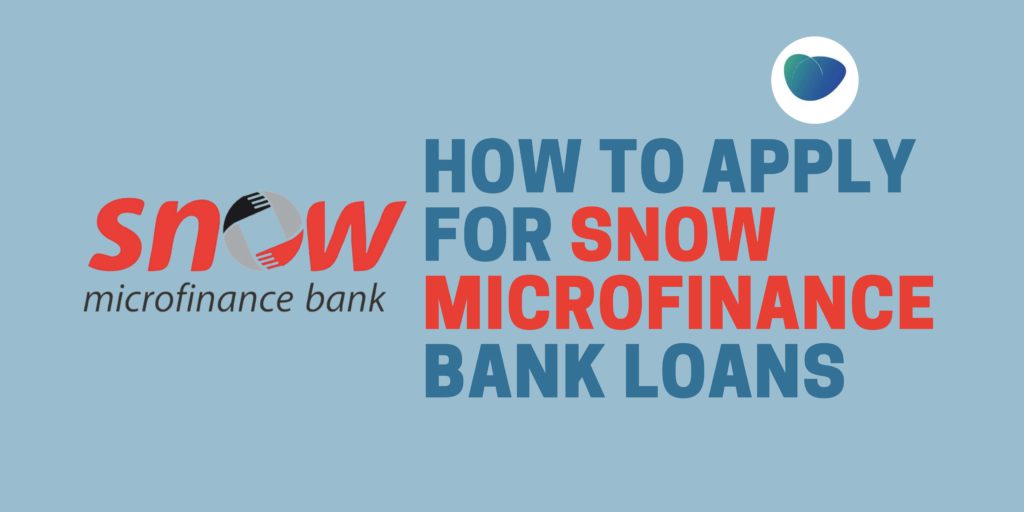 An overview of snow microfinance bank
Snow microfinance bank was established in January 2009 and began operations in February of the same year. They have a vision of being the reference bank in the whole of Africa and have worked on it since establishment. Also, the bank is licensed by the central bank of Nigeria to operate in the country. So far, the bank has grown and is well on track to become one of the top microfinance banks in Nigeria.
What are the pros and cons of snow microfinance bank?
The pros and cons of subscribing to the services of snow microfinance bank are:
Pros
Easy to access loans
Competitive interest rate
Different loan packages designed to meet specific needs
Cons
Relatively low maximum loan amount
What product and services does snow microfinance bank offer?
Snow microfinance bank offers numerous products and services under two major categories, which are:
Loan:
Basically, this category contains all the loan services you can benefit from by using snow microfinance bank. The available loans are:
Quick cash:
the quick cash service is for salary earners who are in need of quick short loans to resolve financial emergencies. Basically, it allows you access up to 80% – 100% of your monthly salary with a tenor of 90 – 180 days. However, the maximum amount you can borrow from this loan is N500,000.
Features
Must be a member of a private company who has at least 10 staffs
Staffs of blue chip companies
Civil and public workers
Your salary must be paid into a back account and not hand to hand
Collateral required
Biznes loan:
This is snow microfinance bank's ultimate loan package. Therefore, it offers you access of up to N1 million to purchase any business asset of your choosing. This is one of the ways to get immediate cash loans for your business in Nigeria.
---
Get a loan up to N100,000 at the best affordable rates in Nigeria
Did you know that you can now you can compare interest rates from different lenders with our loan simulator and get the best deal? Making an informed loan decision requires comparing different loan offers before making a commitment. Through our simulator, you can see at a glance, loan offers coming from different lenders in less than 5 minutes, so you can make the right decision regarding your financing. Try it today
---
Features
No collateral required
Loan tenor between 3 to 9 months depending on the sum borrowed
Easy access and quick disbursement in a maximum of 72 hours
Designed to suit business owners
Collateral required
Snow women entrepreneurial empowerment program (Sweep):
SWEEP is snow microfinance bank's attempt at empowering women in society. Therefore, it makes loans accessible to primary businesswomen to expand their enterprise.
Business equipment leasing account (Bela):
Basically, if you are a business owner looking to fast-track your progress by obtaining the necessary equipment without the upfront financial burden, this service is for you. Bela offers you easy and convent payment plans to help finance asset acquisition.
Do you need a loan? Be sure to visit this loan platform that allows you to compare loans from different lenders in minutes. It offers the best and ensures that you get nothing less.
Banking:
asides loans, snow microfinance bank also offers banking services that allow you to save and earn money in the process. The available products under this category are:
Premium account:
Save now account
Target savings account
Empowerment account
Individual current account
Group lending account
Business account
For more details about each loan product, you can visit their official website through this link: http://snowmfb.com.ng/products-and-services/. Ensure study the documentation and requirements for each loan when trying to decide what to go for.
How do I apply for snow microfinance bank loan?
Applying for their loan is very easy. Follow the process below:
Visit their official website at http://snowmfb.com.ng/products-and-services/
Select the loan you intend applying for
Study the features and requirements of the loan before proceeding
Once you are done, clock the apply today button at the bottom of the page
Follow the dialog process through for a successful loan application
.
How can I contact snow microfinance bank?
You can contact snow microfinance bank by visiting their head office at:
Office address: 22 Association Ave, Ilupeju, Lagos
Phone: 01 295 0658
Conclusion
Whether you are in need of individual or business-related financial services, snow microfinance bank has you covered. Their wide array of products means that no one is neglected. It accounts for everyone ranging from job personnel to business owners.