Last updated on November 30th, 2020 at 12:43 pm
About Page Financials
Page Financials is a one-stop-shop for meeting financial obligations. Regardless of what your financial objective is, loans, investments or bills payment – Page Financials is just for you. They got their license from Central Bank of Nigeria (CBN) as a financial service provider in 2011 and have been providing cutting edge digital solutions to date. Their mission is to empower customers to be financially smart.
The company has a strong team of professionals with several years of experience in financial and corporate service solutions. As a company, their driving forces are integrity, empathy, innovation, value creation, mutual respect, and cooperation.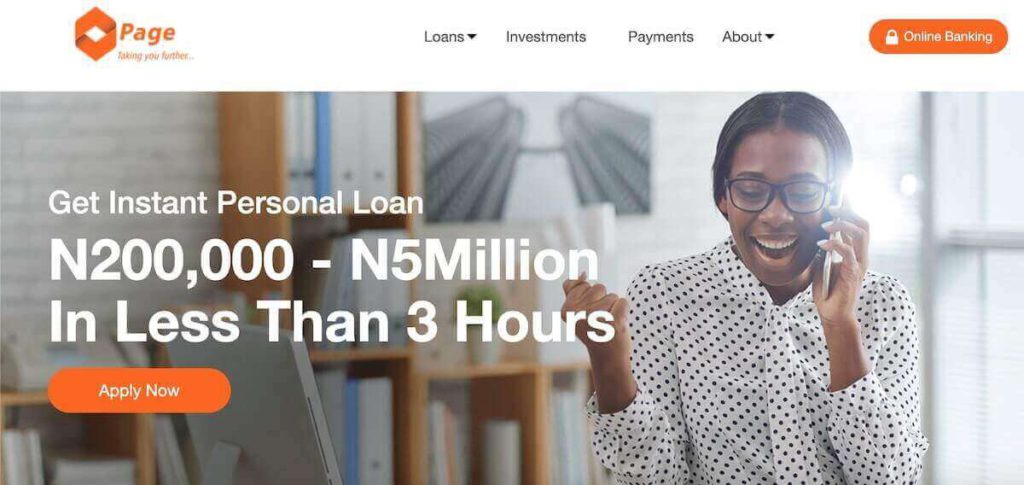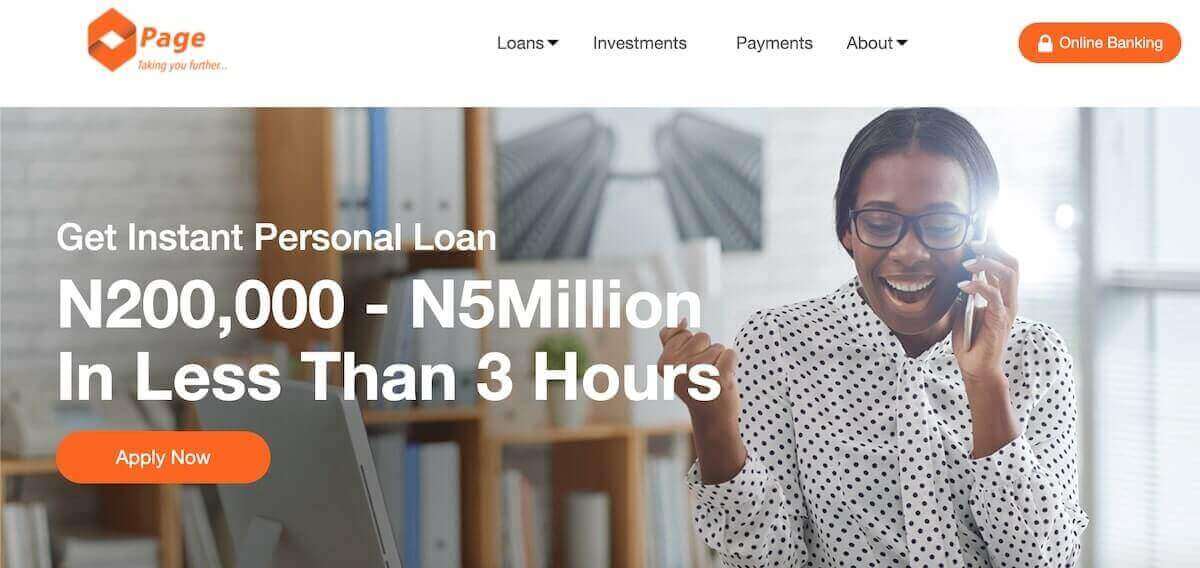 Page Financials App
The Page financials Mobile App is a source destination for mobile financial transactions. You can get instant loans to meet urgent financial obligations, effect a money transfer to another account, make investments at high-interest rates, recharge airtime, and pay bills anytime.
The App is safe, and the transactions are free.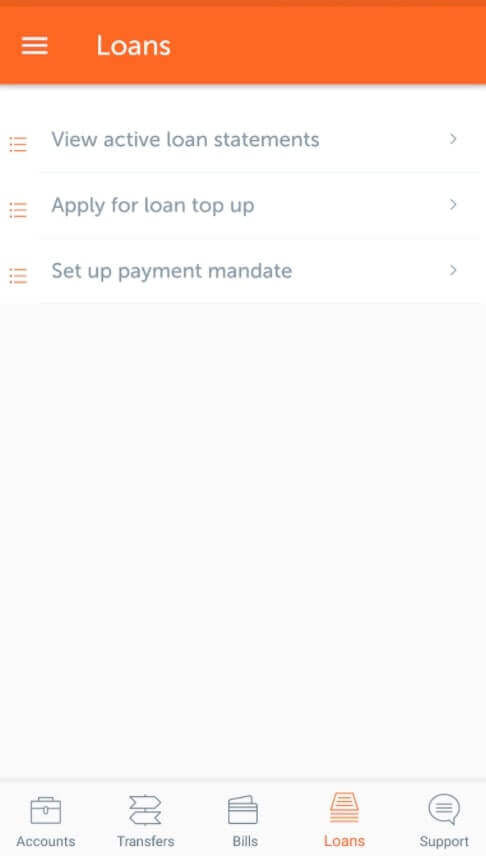 Getting A Page Financials Loan
There are 2 different kinds of loans you can access on the Page financials platform. They include:
Personal loans: Page Financials Personal Loan scheme is a simple product based on your personal needs. They are a good option to explore if you're looking to get a loan in Nigeria. They charge a flat interest rate monthly on loan disbursed, and repayment terms are straightforward and clear. Click here for more information to access the personal loan now.
Group Loans: The Page Financials Group Loan is a quick and straightforward emergency loan available to customers who are in the employment of a company. The loan tenor is usually for up to 15 months. Repayments are automatic. They are deducted monthly from the employee's salary and will be remitted either by the company or paid by the employee directly. The interest rate is 3.75% monthly (flat-rate) with no hidden charges or management fees. Page Loans are currently available to employed persons in Lagos and Ibadan as well as for Bankers in all states.
Page Financials Loan Calculator
The Page Financials loan calculator shows how much the total repayment of your loan will be. It is an essential tool for loan budgeting and planning. Before you decide on the loan amount, it is imperative to use the loan calculator first.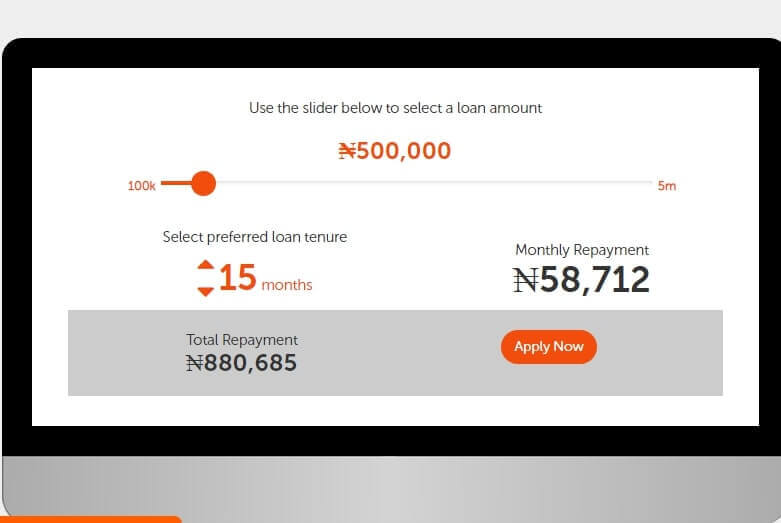 Page Financials Interest Rate
The page Financials interest rate is about 3.1% monthly for a 12 month period. To find out the actual interest you'll be paying by your loan maturity date, you can use their loan calculator.
Page Financials Review
Pros:
Your funds will be in your Page financials account in less than 3 hours
Safety and convenience are constant factors
No paperwork, guarantors, or collateral
A responsive and courteous customer service center
Cons:
The minimum amount you can borrow is N100,000
Really high interest rate of about 3.1% monthly in a 12-month period