Education they say is the Best Legacy. In fact, we cannot overstate the importance and benefits of Education at this present time. However, Education is expensive, and in fact, getting a quality education is even more expensive. Many students around the world do not have access to a quality education because of one financial constraint or the other. That is where mpower financing comes in.
If you are one of these students. You need not worry. MPower financing got you covered. They provide loans to undergraduate and graduate students in the US, Canada, and also international students. In this article, we will discuss all you need to know about Mpower financing. This includes their requirement and how to process a loan with them.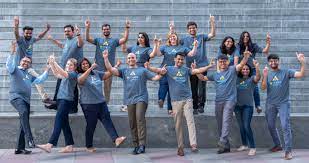 About Mpower Financing
Mpower is an Education lending platform that provides students with fixed-rate education loans. They believe that millions of students worldwide Struggle to get into school because of financial constraints. And it is in this vein that they created this offer to help students tackle this pervasive issue.
Mpower financing teams up with investors and universities to provide students around the world with a forward-looking education financing product. They are not just an education lender. Their goal is to set students up for academic, professional, and financial success.
Unlike several other education lenders, Mpower financing does not require a cosigner. Instead, they look at your credit report, home country, career, academic potential, and university. In fact, this makes them the toast of many students around the world.
In addition to all these, Mpower financing also provides students around the world with a no-cosigner scholarship.
Pros and Cons of Mpower Financing.
Mpower financing loans and scholarships are available to international students with no cosigner. You can easily qualify for a loan option on your own without a cosigner.
Unlike most educational lenders that perform lengthy credit checks on applicants, Mpower financing does not do this. So, this means you do not need to go through credit checks before you can get a loan.
M power financing has different interest rate discounts you can leverage. This includes automatic payment discounts, on-time payment discounts, amongst several others.
Cons:
Their loan limit is low. As a student you have access to about $25, 000 per year and a lifetime limit of $50,000.
Mpower interest rates are higher than other private education lenders. Their interest rates for graduates are about 11.59% and 13.63% for graduates.
How do I apply for a Mpower Financing Loan?
Applying for a Mpower loan is a straightforward process. You can complete the whole process online. Kindly follow these guidelines to take a student loan with Mpower financing:
Click on the call to action button "Get Started"
After this, they will redirect you to an eligibility page
Complete the Eligibility check by entering the necessary details. These include your name, university, Email, degree, etc.
After entering these details, click on the "check now" button.
If eligible, you can start your application immediately.
Maximum and Minimum amount you can borrow:
Mpower financing offers a maximum of $25,000 per academic period. And if you wish, you may borrow a lifetime of $50,000. Before you can access any of their loans, you must submit a loan application.
Repayment Terms
If approved for a loan. Mpower interest rates are between 11.99% and 13.99%. As an international student, you will need to make little, interest-only payments towards the repayment of your loan. And, on graduation, you will have six months of privilege before a 10 years repayment begins.
Conclusion:
If you wish to study abroad, but can't due to one financial hurdle or the other, you can leverage Mpower financing scholarship and loan options. Visit their official website to get started.