Last updated on August 6th, 2023 at 07:35 am
Loans come in different forms to meet different needs. Some are easy to pay back and can be done in a few months, while some hover around for years because of their sizeable amount. Long-term loans are those types of loans that require a long-term payback period. This is because we mostly use them for financing huge products and investments. There are several institutions that offer long-term loans in Nigeria and are all covered in this article.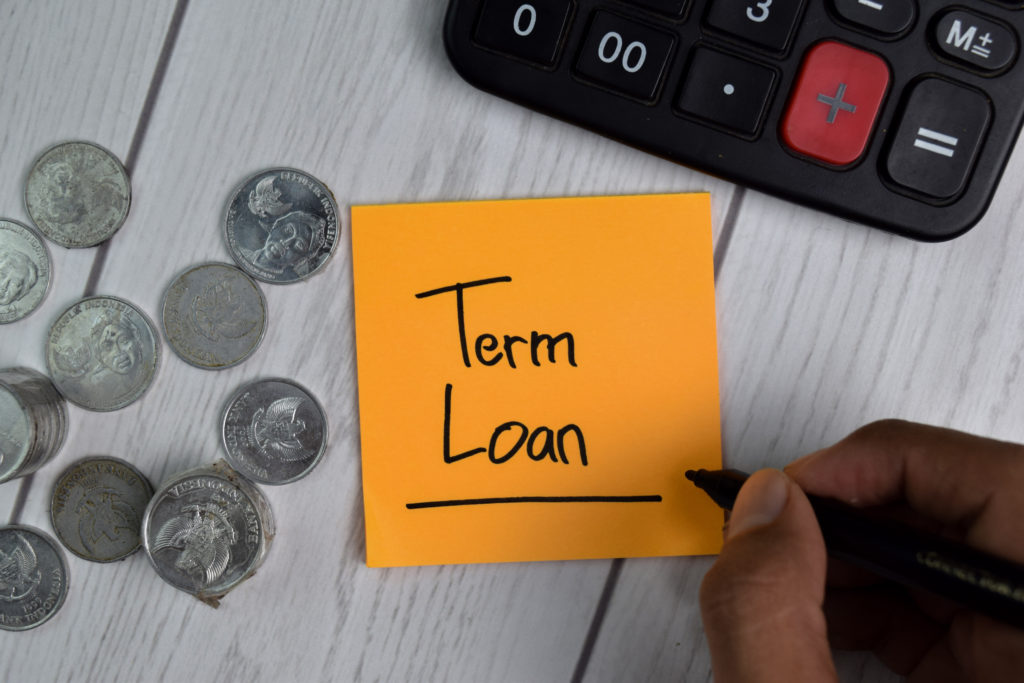 What are long term loans?
Many companies undergo frequent capital projects that require a huge sum of upfront capital. This project ranges from machinery purchase to setting up arrangements with individuals that intend to purchase a property. Since these individuals mostly hope to pay back over time (from salaries), the company needs to turn to long term loans from banks to foot the project. This is a vivid picture of the continuous loop of long terms loans in Nigeria.
The structure adopted by most banks in offering long terms loans is that they fund a certain percentage of the total sum, while you are left to fund the rest. It is mostly in a 70/30 proportion.
How to get long term loans in Nigeria
The loan is repaid in installments depending on the agreement, in accordance with business or personal cash flow. It could be monthly, quarterly, half-yearly, or even annually. Generally, long term loans in Nigeria can span anywhere from one or two years and above. Examples of these loans include equipment lease finance, operational vehicle, project finance, commercial mortgage, personal loan, asset finance, etc.
Getting long term loans in Nigeria is not as difficult as it sounds. Especially if you meet the eligibility requirements. Most commercial banks offer long-term loans and development banks like the bank of industry and bank of Africa. There are also different government initiatives for offering loans to businesses by CBN, through commercial banks too. Simply visit any physical branch or the official website of these financial institutions to get started.
However, there are general documents that most banks require of you to give out a long-term loan. They are:
Application letter
All duly completed retail loan application forms (it varies from one bank to another and some may require KYC due diligence)
Proforma invoice approved by vendors supplying goods for your business
Company profile
Current utility bill
Last audited account
Previous six months bank statement
Cash flow budget
Certificate of incorporation
Proof of address
Other KYC requirements necessary for opening a current account
Details of collateral where applicable (differs from one bank to another and depends on the amount of loan)
Third party guarantors (this could be requested instead of collaterals or along with it)
Note that different banks have different requirements. It could be more or less than what is listed above. However, the documents above are standard long-term loan requirements in Nigeria.
What are the types of long term loans in Nigeria?
Long term loans in Nigeria generally fall under two categories. The categories are:
1. Individual long term loans
This loan caters to the needs of individuals. However, they are mostly available to high net-worth individuals. You can also divide them into the following;:
2. Personal loan
They offer this loan to individuals who might need it for personal reasons. They mostly give it to those with a capacity to pay back because they have a job or receive regular cash flow regularly.
3. Home loans
They give home loans out to individuals who intend to obtain a property. The individual secures the loan with the bank, who funds a certain percentage of the value of the property you intend to purchase.
4. Home equipment finance
This loan narrows the loan purpose down to furnishing a home. It offers you a loan to pay for the equipment expenses and takes it back from your salary based on the pre-agreed payment structure. The amount you are eligible for depends on your ability to repay.
5. Auto loan
Auto loans are for those intending to purchase a car. How much you can access depends on your ability to repay. This makes it mostly offered to those with a salary or business with good cash flow.
6. Business and corporate long-term loans
Business and corporate loans cater to the needs of businesses. We can further divide them into the following:
Commercial mortgage
Equipment lease finance
Project finance
Operational vehicle finance
Asset/ office equipment finance
Bill discounting
Where can I get long-term loans in Nigeria?
Getting long-term loans in Nigeria is a simple decision. Virtually all commercial banks offer long term loans in the country. What differs, however, is the maximum amount of loan that they can offer. This mostly depends on your ability to repay, and sometimes the capacity of the bank in question. Simply walk into any commercial bank to inquire about the type of long term loan you are interested in.
As a business owner, can I get long term loans for my company?
Case Study
Getting a long term loan as a business owner for your company is all about meeting the eligibility requirement and possessing the right documents. To paint a better picture, let's look at a case study of David as business man trying to expand his reach.
David has a truckload of experience in the processing industry, where he has worked for the last ten years. During this time, he rose from being a low factory worker to being the head of the division, therefore gather experience in the business and manufacturing aspects of the industry. He observed the trend of food hitting their lowest prices at certain times of the year, especially in their harvest period, and roaring outrageously high during scarcity.
David discovered the outrageous prices of yam, especially in the southern part of Nigeria, where there are not so many farms. Although the prices seem fair, he has been to the north where they are produced and seen how much cheaper they are. While locals trade yams, there wasn't any really top manufacturer that supplies hygienic and high-quality yams and its finished products in the south. He quickly realized this was his jackpot and called his job a quit.
Putting in the effort
His plan was to start the business of supplying yam and its finished products to the south, and he raised capital to this end. He was able to raise capital from family and friends, and the business kicked off and blossomed more than he expected. The business earned about N100 million in the past year which was more than enough to repay the capital and keep things running.
With time, he noticed the shortage of yam flour especially during some seasons in the year. This was paramount in the southern and western parts of the country, and he decided to tap into that market. To do this, however, he would need to expend his production capacity by purchasing machinery to meet demand. A savvy business that he hi, he inquired from his business bank officer the most viable way to fund this ambitious project. Although he would normally opt for an overdraft (N50 million), his officer advised against it, due to the short term that usually accompanies the loan. It wouldn't be wise to obtain a year loan to acquire machines that would exceed the duration of the overdraft before yielding profit and have a repayment period that exceeds the overdraft.
After careful consideration and discussions, his account officer advised him to opt for a long term loan. The preferred option from the recommendation was through a development institution like the Bank of Industry (BOI) or Bank of Africa (BOA). Although much documentation is required to get the loan, David was able to fit in due to his numerous years of experience working in a top food processing company.
Knowing how to create value with loans
With time David put together the necessary detailed documentation, including his company's operating profit and established market share, and got a loan from BOA at a favourable rate of 7% per annum. In obtaining this loan, he was able to keep his business running after expansion, reinvesting the profits and paying off the long-term loan.
Imagining this scenario, David would not have been able to expand his business without a long term loan. This is because he would have taken an overdraft, which has a tenure of around 12 months. Although he would have gotten the machine in this time, his business would scramble to repay the overdraft within this short time frame. As a good entrepreneur, it's a totally bad idea, and he would most likely not take the overdraft. Rather, he would forgo his dream of expansion and try to save towards it.
Conclusion
Long term loans are beneficial both on an individual level, and a business scale. It affords you enough cash flow to keep running, and acquire important assets immediately. The maximum amount of a long term loan you have access to, depends on your repayment capacity.