Last updated on August 18th, 2023 at 12:00 pm
The incessant increase in the price of accommodation makes it difficult for many to comfortably afford housing in Nigeria. This persistent problem continues to render many homeless. Kwaba is a digital platform that helps you to pay your rent easily and conveniently. Below, you will learn everything you need to know about the financial platform.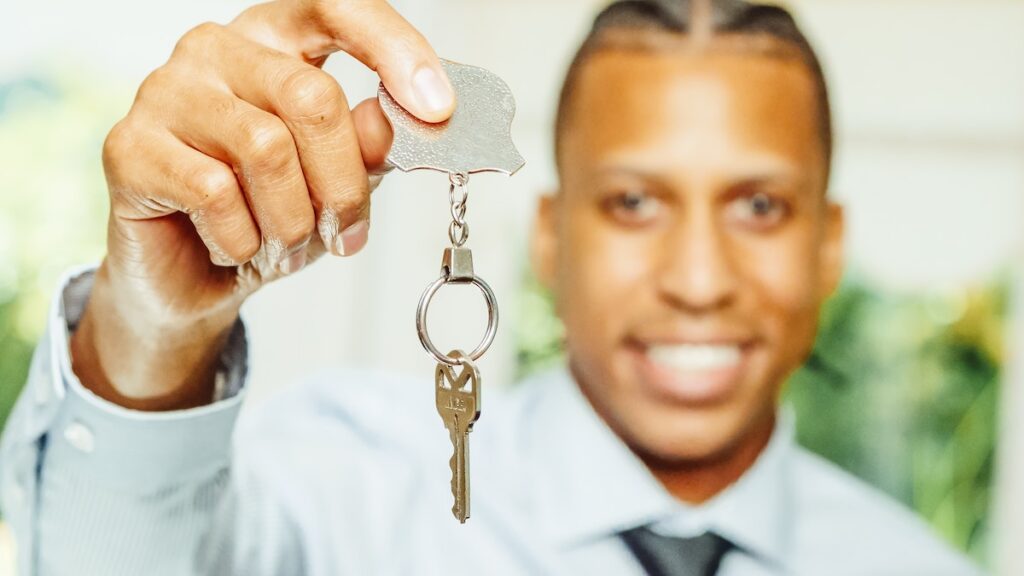 An Overview of Kwaba
Kwaba is a home financing digital platform for Africans. Basically, the company helps aspiring homeowners or renters pay for their homes in convenient and flexible ways. With this platform, you can gain more control over your rent and improve your financial health and capacity.
The privately-held financial organization was founded in 2019 and specializes in providing Financial, Real estate, loans, and savings services to Nigerians. This means that you can use the platform to pay for your home in convenient installments, save, and get instant loans.
What Services does Kwaba offer?
Here is a list of the unique services that Kwaba offers to Nigerians:
1. Savings
With this platform, you can save for your mortgage down payment or rent easily and conveniently.
Basically, this helps you to achieve your home savings goals by saving alone or with your family and friends.
2. Mortgages
The company brings mortgages to your doorstep. Basically, they make it simple and accessible to you, which helps you to own your dream home. These Mortgages are designed to ensure that your real-life circumstances will favor you.
3. Rent Now Pay Later
You can use the platform to top up your rent or ask for assistance from your family and friends. Whether you are seeking to renew your home rent or pay for a new home, the company will pay for you.
4. Emergency Funds
Get access to instant loans from the platform when you want to sort out unexpected expenses. With the platform, you do not need to worry about being stuck during a financial crisis.
These services aim to provide the best financial, loan, and savings solutions for all Nigerians and Africa at large. Also, read 5 Things To Consider Before Going For A Bank Loan.
---
Get a loan up to N100,000 at the best affordable rates in Nigeria
Did you know that you can now you can compare interest rates from different lenders with our loan simulator and get the best deal? Making an informed loan decision requires comparing different loan offers before making a commitment. Through our simulator, you can see at a glance, loan offers coming from different lenders in less than 5 minutes, so you can make the right decision regarding your financing. Try it today
---
How can I register on Kwaba?
To sign up on Kwaba platform, follow the instructions below:
1. First, download the Kwaba mobile app from Play Store or the App Store.
2. Next, fill in the online registration form by inputting your details.
Once you fill in your details on the form, submit it for verification. After you have done this, you have created an account successfully.
Read also: Corebank – Everything you need to know
What are the documents required to register on Kwaba?
You need these documents to register on the Kwaba platform:
1. Your Valid BVN
2. A recent Utility Bill
3. Details about your work including your company name and address
4. Your basic details like name, address, phone number, email address, etc
Lastly, you need a government-issued Identity card like your Voters Card or National ID Card
How can I borrow loan on Kwaba?
To get a rent loan Kwaba platform, follow the steps below:
1. First, register on the platform using your details.
2. Next, give the platform basic details about your accommodation status.
3. Thereafter, input the price of your rent and the amount you want to borrow for it.
After this, the company will verify your details and you get your loan after verification. Also, read 5 Common Reasons Your Loan Application May Be Rejected.
What makes me eligible to borrow a loan on Kwaba?
To become eligible to borrow a loan, you have to be an active saver. Once you are an active saver, you get access to instant loans.
How Long Does it Take to Get a Kwaba Loan?
Usually, it takes a few days to a month to receive your loan. The duration depends on the amount you apply for and how soon the platform can verify your information.
How much interest does Kwaba add to my rent deposits?
The platform has a high interest rate. You receive 7% interest annually if you have unlocked your savings plan. However, if your savings plan is still locked, you receive 8% interest per annum.
How can I download the Kwaba app?
To download the company's mobile app, follow the steps below:
1. Open Play Store on your Android device. If you use an iOS device, open the App Store.
2. Next, type "Kwaba" into the search bar
Download and sign up on the app to get access to a range of financial services.
How can I contact Kwaba?
You can contact Kwaba via the following ways:
Address: 131a Eti-osa way, Dolphin estate, Ikoyi, Lagos.
Email Address: hi@kwaba.ng
Phone Number: +234 901 811 2914
Website: www.kwaba.africa
Bottom Line
Kwaba is primarily a financial service provider. Basically, the company focuses on helping you flexibly pay your rent. Additionally, it provides saving and loan services to take care of your financial emergencies. In all, the platform is helpful, credible, and reliable.
You can obtain a comprehensive loan, tailored to your specific needs by using this platform. Basically, it allows you to compare loans from different lenders across Africa, ensuring the best option doesn't slip through.