You might think of how to get a payday loan from Access bank. The good thing is that it is not as difficult as you might have expected. Access bank offers a wide variety of options for customers to make their visions and expectations a reality. Basically, there is something for everyone, from entrepreneurs to salaried workers to retirees. Loans have become a popular alternative in recent years, particularly when attempting to invest or simply keep up with obligations. Therefore, for whatever reason it is, Access Bank loans surely have you covered.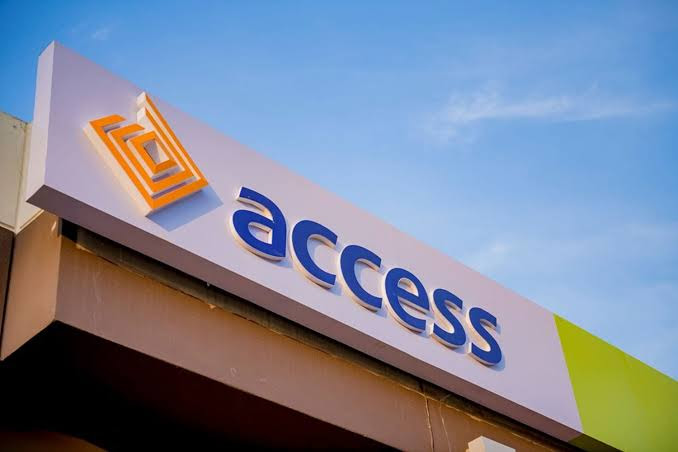 What is an Access Bank PayDay loan?
Customers can get a payday loan in as little as 24 hours (both salary and non-salary earners). You can borrow money at a low interest rate with a Payday Loan and they will not require documentation or collateral. You may be short on cash if an emergency arises before payday. PayDay Loan comes in handy in this situation.
What are the features of Access Bank PayDay loan?
The Access bank payday loan has some features which include:
With their 24/7 service, which does not require visits to the bank. You can conveniently apply via *901*11*1# QuickBucks App, Internet Banking, Mobile App.
No documentation required.
No collateral required.
Up to thirty-one (31) days tenor.
How can I apply for an Access Bank PayDay loan?
You can apply for a PayDay Loan through any of the following ways:
For former Diamond users, dial the USSD code *901*11*1#
QuickBucks is a free app available on Google Play and Apple App Store.
Select Loans & Investments from the Access Mobile App.
You can also apply through Access Bank Internet Banking and WhatsApp Banking channels.
Once you do any of the above, they'll reach out to you and guide you through the loan process.
---
Get a loan up to N100,000 at the best affordable rates in Nigeria
Did you know that you can now you can compare interest rates from different lenders with our loan simulator and get the best deal? Making an informed loan decision requires comparing different loan offers before making a commitment. Through our simulator, you can see at a glance, loan offers coming from different lenders in less than 5 minutes, so you can make the right decision regarding your financing. Try it today
---
What can affect my eligibility for an Access Bank PayDay loan?
Any of the following will most likely affect your eligibility to get an Access Bank PayDay loan:
Having any outstanding loan(s) in Access Bank or other banks.
If the phone you're using is not linked to your BVN.
If there is no proof that your employer paid your wage the prior month.
Having exceeded your eligible amount because you have taken previous digital loans.
If you have an existing loan with a monthly payment, that is greater than the amount you are qualified for.
When is the PayDay Loan due for repayment?
Every loan type and agreement always has when they expect the borrower to repay. They expect you to repay your Access Bank PayDay Loan by your next salary payment. However, it's also cool to repay it in 30 days from the day you took the loan (whichever comes first). They will automatically deduct the loan amount from your salary account.
Can I pre-liquidate my PayDay loan?
There is an option for customers to pre liquidate their PayDay loan. Customers have the freedom to pay off their loan at their convenience. Customers who want to do so should contact Access Bank at +234 1 271 2005. Besides that, they can email contactcenter@accessbankplc.com or visit any Access Bank branch to liquidate their loans.
What happens if I have no funds in my account for repayment on the due date?
There could be a situation whereby you may not have funds in your account for repayment. Access Bank will just deduct the money from any inflow into your settlement account. However, if the loan is past due, they will make the deduction from any account linked to your BVN.
Is there any Access Bank penalty for not repaying the loan on time?
There are some penalties banks or financial institutions impose on defaulting customers. In this situation, Access Bank will take 1% penal charge per month for defaulting on the loan from 31 days past due.
What are other instant digital loans with longer repayment plans?
There are other instant digital loan alternatives with longer repayment plans that Access Bank offers. They include:
PayDay loans
Lending Against Turnover (LATO/ILAT)
LATO Premium (PLAT)
LATO Mart (MLAT)
Salary Advance (SADV)
Small Ticket Personal Loan (STPL)
Device Finance (DFPS)
How can I get the funds after opening a new Access Bank account?
After opening a new bank account, you can do the following to access your funds.
To get a debit card and submit paperwork for a new account, go to your nearest Access Bank branch.
They'll require:
Valid regulatory identification card, such as an international passport, a driver's license, or a national identification card
A recent utility bill
A passport photograph
However, you can also start transfers using our USSD platform *901#.
How do I repay the PayDay loan?
They will deduct the loan amount at source from your next salary payment. And this means that they will debit the funds from your paycheck before it reaches your bank account. Consequently, the loan duration is 30 days or your next salary payment, whichever comes first.
Conclusion
With many decades of operation, Access Bank has been meeting the needs of its customers for a long time. Their services are among the best in the country, so stop by at any moment to apply for a loan. However, ensure you get the loan you can easily relay with less hassle.
You can obtain a comprehensive loan, tailored to your specific needs by using this platform. Basically, it allows you to compare loans from different lenders across Africa, ensuring the best option doesn't slip through.