Are you a Nigerian Civil Servant seeking to get a loan urgently? You can simply apply for the IPPIS loan with your IPPIS number. The Federal Government of Nigeria has provided a way for civil servants to obtain loans conveniently through IPPIS. The paragraphs below will discuss all you need to know about it.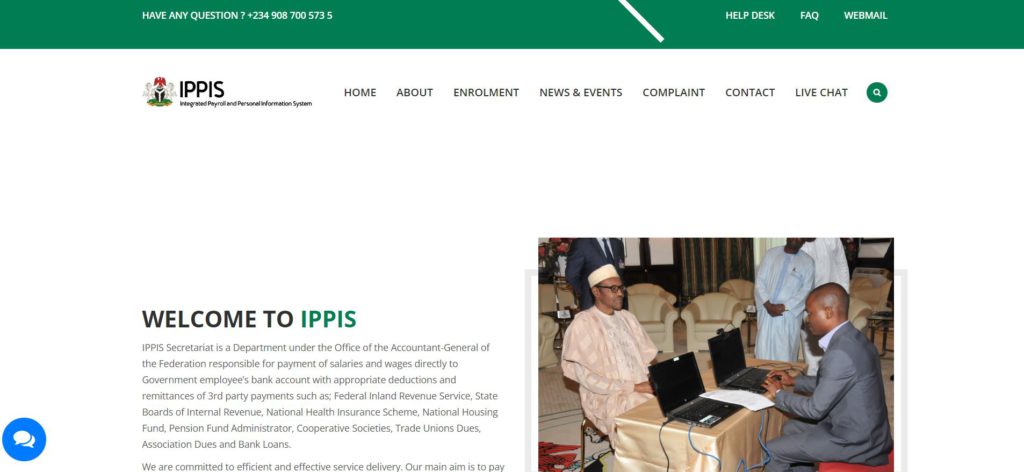 An Overview of IPPIS Loan
IPPIS, short for Integrated Payroll and Personal Information System, is a system that the Nigerian government designed to help regulate the economic flow of workers' salaries across both government agencies and intergovernmental facilities.
Basically, this system provides workers with timely salary remittances as well as third-party payment deductions. Also, this agency gives out IPPIS loans to government workers from time to time. As a government employee, you can easily get this loan if you apply for it.
Who Is Eligible To Apply For The IPPIS Program?
Only workers who are employed in government agencies or departments are eligible to apply for the IPPIS program. Basically, this enables governments to promptly deposit pay slips into workers' bank accounts.
How Can I Apply For An IPPIS Loan?
To apply for an instant Loan from IPPIS, follow these easy steps:
1. Visit their website, www.ippis.gov.ng
2. Next, apply for enrollment.
3. Thereafter, you can go ahead to apply for your loan through your State HR using your IPPIS Number. 
---
Get a loan up to N100,000 at the best affordable rates in Nigeria
Did you know that you can now you can compare interest rates from different lenders with our loan simulator and get the best deal? Making an informed loan decision requires comparing different loan offers before making a commitment. Through our simulator, you can see at a glance, loan offers coming from different lenders in less than 5 minutes, so you can make the right decision regarding your financing. Try it today
---
What Documents Do I Need To Apply For IPPIS Loan In Nigeria?
To apply for and access a loan from IPPIS, you need the following documents:
1. Your IPPIS number
2. Bank statement of account
3. Salary Payslip
4. Bank Verification Number (BVN)
5. You need either your Employment / Deployment Letter/ Confirmation
6. Work ID card
7. Valid National ID card
What Are The Eligibility Requirements For The Loan?
To obtain a loan from IPPIS you must fulfill the following requirements:
1. You must have a good credit history. Basically, this means that you must not be indebted to any loan agency or platform.
2. You must be a federal government worker in Nigeria.
3. The loan you want to borrow must not be more than 70% of your entire salary
4. You must have all the requirements for the loan.
What Is The Maximum Amount of Loan Can I Access On IPPIS?
The amount of loan you can access on IPPIS depends on how much you earn. Nevertheless, you can not obtain over 70% of your entire salary to ensure that you will be able to pay up before the loan tenor ends.
Are You Credit Worthy?
Creditworthiness is a crucial factor that majorly determines if you get a list from IPPIS or not. Hence, if you have any outstanding debt, try to pay it back before applying for this loan. This is the first thing you must do before applying so that your loan application will not be rejected.
How Can I Contact IPPIS?
Here are the various ways to contact IPPIS:
Address: Office of the Accountant-General of the Federation, Treasury House, Ladoke Akintola Boulevard, Garki 11, Abuja
Phone Number: +234 908 700 573 5
Email Address: support.ippis.gov.ng
Website: www.ippis.gov.ng
Bottom Line
As a civil servant, you can obtain the IPPIS loan by applying for it through your state HR. Basically, all you need to do is to get your IPPIS number and other documents related to your employment, then you are good to go. However, you must ensure that you pay off any outstanding debt so that your loan application will be successful. 
Do you need a loan? Be sure to visit this loan platform that allows you to compare loans from different lenders in minutes. It offers the best and ensures that you get nothing less.