Are you looking to secure a car loan anytime soon in Nigeria? Grab a seat and relax. We have outlined these stages in bite-sized steps for you to comprehend. Contrary to popular opinion, car loans are actually very easy to obtain as long as you know how to.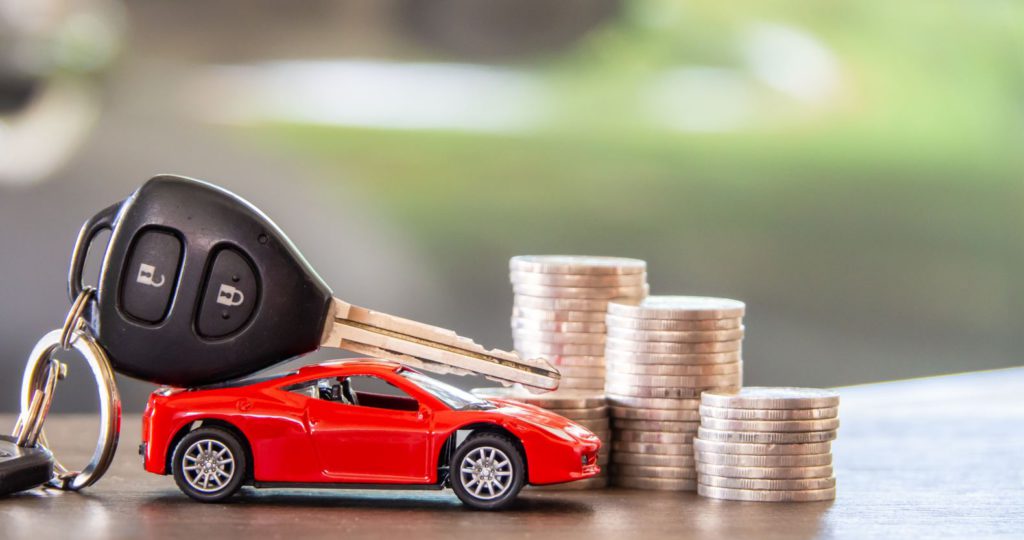 What are the Step-by-step procedures to apply for a car loan in Nigeria?
Simply follow the procedures below to apply for a car loan in Nigeria:
Step 1
Identify the kind of car you intend to buy. Whether it's a fairly used car or a brand new one, the banks are always willing to finance. This is a very important step as you do not want to approach a bank or car loan company without knowledge of what you want. That way, you have a guide even if you decide to change your mind in the long run. 
Step 2
Find out the price and when the car will arrive once you pay. That is pretty much easy. All you need to do is to go to a car shop and identify the car you intend to get. Once this is done, you can get a proforma invoice – a draft invoice. 
It is noteworthy to mention that banks usually don't finance the entire purchase of your car. They normally fund 60% or 70% while you fund the remaining with your own cash (equity). Say, for instance, the car costs N2 million, the bank will give you 60% of that which is N1.2m while you are responsible for N800K. Again, you will be obligated to buy car insurance which is about 5% value of the car. Following our estimation, that amounts to N100k incurred.
Step 3
Find out if your dealer has an existing arrangement with your bank. Some banks make prior arrangements with car dealers to facilitate the loan process.
Step 4
Banks offer several products that outline their terms for a car loan; although the details are pretty much the same. Ideally, if you use a bank that offers a product relating to car loans, the better for you. If your bank doesn't, then you can either proceed with them or try another bank. However, almost all banks offer such products.
Step 5
Say your bank offers such deals, do get in touch with your account officer, and request a car loan. If you would rather approach another bank, you could make enquiries from their customer service. However, you would have to open an account with such bank.
---
Get a loan up to N100,000 at the best affordable rates in Nigeria
Did you know that you can now you can compare interest rates from different lenders with our loan simulator and get the best deal? Making an informed loan decision requires comparing different loan offers before making a commitment. Through our simulator, you can see at a glance, loan offers coming from different lenders in less than 5 minutes, so you can make the right decision regarding your financing. Try it today
---
Step 6
Now that you have resolved everything with your bank, you will be asked to draft a formal application for a car loan. You will be requested to attach a copy of your payslip, the [final] invoice for the car, and a copy of your employment letter. Your account officer will need these details for processing.
Step 7
Upon submitting your application, all that is left is to await processing. The bank, through the account officer, will present you with a couple of forms to fill. These could include information like your personal details, salary details, residential address, and the like.
Step 8
Following this, the bank will present you with an offer letter. The offer letter from the bank is a document showing the amount lent to you by the bank, the interest rate, repayment structure, fees, security, and the likes. Furthermore, they may require standing orders. These are an order from you to your bank to deduct from your salary every month. 
In whichever case, you should always check your bank statement at the end of the month to verify how much was debited from your account. If the difference is more than 10% in any given month (i.e your repayment schedule says N80k for a given month then suddenly you see N88k for that month), you should quickly call your account officer for an explanation.
Step 9
Once you accept the offer and fulfill all the requirements of the bank, the loan will be disbursed to your account. However, the bank will only disburse the amount to you when they are about to issue a bank draft to the car dealer for the purchase of the car. 
Step 10
The bank will issues a draft to your dealer after which you get the car. Car ownership will be shared between yourself and the bank. Therefore, your name and the bank's name will reflect on all car documents. It is noteworthy to mention that banks do not usually request collateral. Their security is basically the comprehensive insurance which you pay for and the car itself. So when you default in payments, the bank can seize the car from you and sell it to recover for the loss.
Conclusion
Applying for a loan is not rocket science. The steps we have described above do not explicitly follow a routine and dogmatic format. By and large, there may be modifications in the eventual processing of the loan. This is, however, intended to crave an indulgence in car application operations. Also, read more on how to get a car loan in Nigeria.

Do you need a loan? Be sure to visit this loan platform that allows you to compare loans from different lenders in minutes. It offers the best and ensures that you get nothing less.