If you are on this page, then, that means you want to know how to borrow money from Airtel. Should that be the case, you are on the right page for information. This article covers all you need to know about how to borrow money from Airtel. These include the eligibility requirements, the procedures, and everything else you should know.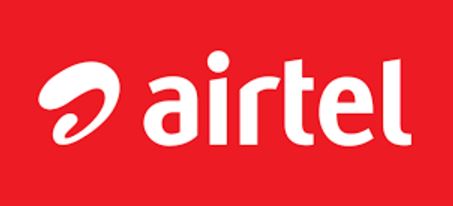 What is Airtel Extra Credit?
At one time or the other, we have all run out of airtime with no way to recharge. Maybe the network is bad and you can't recharge from your bank. On the other hand, it could be that or you are stranded somewhere with no place to get airtime. Whatever the reason might be, one thing you will desperately at this moment is how to top up your mobile number.
You need not worry, Airtel Nigeria has offered a solution to this problem. As an Airtel user, you can now borrow airtime or talk time. They name this service Extra credit. It allows you to borrow credit and repay upon your next recharge. This is with a 15% service charge, except for N25 loan. In addition to this, you can also borrow data to surf the internet. Isn't this good? But it is important to note that you must meet the requirements to access this loan offer.
Eligibility requirements for borrowing money from Airtel?
To start with, it is important that your SIM is registered
Your SIM must have been active for at least 3 months.
You must recharge a minimum of N250 per month. This is because they will consider your monthly recharge frequency.
To access this loan offer, you must not have any pending talk time loan.
How to borrow money from Airtel
Airtime:
To borrow airtime or credit from Airtel, all you need to do is follow these procedures.
Dial *500* The Amount you wish to borrow# For example, if you wish to borrow N100, you will dial *500*100#. Alternatively, you can dial *500# and follow the prompt.
Immediately after this, you should get a message telling you that your request is being processed. This is if you meet up with the requirements. But if you don't, they will send a message telling you to recharge more to qualify.
After the processing message, they will credit you with N85. This is because the 15% service charge has been removed.
Data
Aside from the airtime provision, Airtel also allows their customers to borrow data to surf the internet. If you are out of data, and you can't subscribe to another for a reason or the other, you can follow these steps to borrow data from Airtel.
Dial *500#
After this, a prompt will pop. Reply with 3 to borrow data.
If you do this correctly, they will display a list of data bundles you qualify for. This can be as low as 10MB or as high as 1TB.
Select the bundle of your choice. And in no time they will activate your data plan of choice.
How do I repay Borrowed Airtel Credit or Data?
The repayment process is straightforward. All you have to do is recharge your line with the amount of credit or data you borrowed. Once you have done this, Airtel will automatically make deductions of the amount you borrowed.
Conclusion:
If you need to Airtime or Data and you are out of cash, you can easily leverage Airtel's Extra credit Services. You do not need an internet connection to access this loan. All you have to dial is the special USSD code, and in no time they will credit your line.