If you have been in a situation where you need to pay for something expensive in cash, you may have thought about the question "Can You Get A Cash Advance Using a Debit Card?". The simple answer to this question is "yes, you can". To pay for something expensive, you will probably need to take out a cash advance using your debit card. Here is a summary of how it works.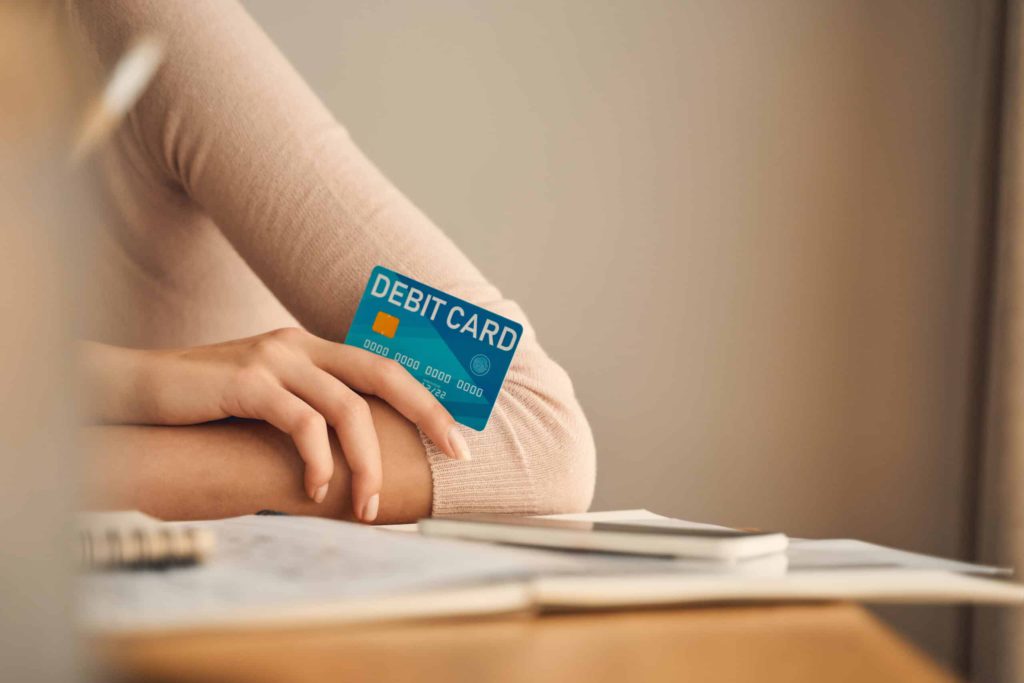 What is a Cash Advance?
A traditional cash advance primarily works as a small loan, which comes directly from your credit card company. Basically, you can borrow cash against your credit limit. An ATM or bank processes the cash advance and gives you money. Some lenders may even allow you to apply for a cash advance online.
The amount of money you borrow will get added to your credit card balance. Your credit card company may charge a fee for the services. Also, they will charge a special cash advance APR.
Can You Get A Cash Advance Using a Debit Card?
Yes, it is possible to do this. When you hear "cash advance", the first thing that comes to your mind may be a credit card cash advance. With a credit cash advance, you withdraw money using your credit card, and the amount of money you take out is added to your balance.
However, a debit card cash advance is quite different. Instead of adding money to a revolving balance, this type takes out that money from your checking account. Basically, this kind f cash advance is precisely the same as withdrawing money from the ATM.
Read Also, How To Get Cash Advance In Nigeria
---
Get a loan up to N100,000 at the best affordable rates in Nigeria
Did you know that you can now you can compare interest rates from different lenders with our loan simulator and get the best deal? Making an informed loan decision requires comparing different loan offers before making a commitment. Through our simulator, you can see at a glance, loan offers coming from different lenders in less than 5 minutes, so you can make the right decision regarding your financing. Try it today
---
How can I get a Cash Advance using a Debit Card?
If you want to withdraw, follow the steps below:
1. Visit either a local bank or a credit union branch and speak to a teller.
2. Next, a request for a cash advance.
3. Receive the funds.
You will need to pay a small fee for requesting the advance. This fee is usually a small percentage of the total money you withdraw.
Read Also, GTBank Salary Advance – Everything You Need To Know
What are the benefits of using a debit card to take out cash advances?
Now you may wonder about the benefits of getting this type of cash advance since it is the same thing as withdrawing money from the ATM. Basically, there are good reasons why getting funds using its method is helpful. These reasons include:
1. They don't attract interest
When you take a cash advance using your credit card, you get charged a fee plus interest. The worst part is that the interest rate it attracts will be higher than the rate for your average transactions.
Also, it will bypass the one-month grace period. This means that your interest will start accruing instantly. On the other hand, using a debit card cash advance does not attract any interest, just the initial fee. This makes it a cheaper option for obtaining fast cash.
2. They come with higher withdrawal limits
If you have tried to withdraw a lot of money from your ATM, you may have encountered a problem. There is a limit on the amount of money you can withdraw every day. This limit is considerably smaller than the limit for debit card advances.
3. You can use other banks
You are free to go to any local bank and take out this type of cash advance, even if the local bank is not affiliated with your bank. If you bank with a credit union, you can do this using other credit unions too. Basically, you are not restricted to only your bank and this is a huge advantage. However, you should note that not all banks accept requests for a cash advance. Just check with your bank for more details.
What is the downside to a debit card cash advance?
The downside to this is that you cannot withdraw more money than you have in your bank account. Usually, when people need emergency cash, it may be because they do not have the money period to take care of an unforeseen bill. In this situation, this type of cash advance is not so helpful.
Bottom line
It is possible to get a cash advance using a debit card as long you have money in your bank account. Basically, if you have the money in your account and only need to access it, a debit cash advance will work for you. However, if you need extra cash, this type of cash advance is not so helpful.
Do you need a loan? Be sure to visit this loan platform that allows you to compare loans from different lenders in minutes. It offers the best and ensures that you get nothing less.