Getting a loan usually involves operating an account with a bank, heading off to the bank, seeing your account officer or the bank's loan officer, taking out a loan application and filling it, and waiting for your loan to be approved, hopefully. That's a lot of stress, especially now that you can easily send a USSD code to get loan information from your favourite loan platform.
Now with this many codes, it might be easier to get your loans within a few minutes. However, we strongly advise you don't rush into making loan decisions without comparing loan offers from different lenders before taking out a loan facility
In this article, we discuss what the USSD platform is, and how you can use it to access a quick loan in Nigeria.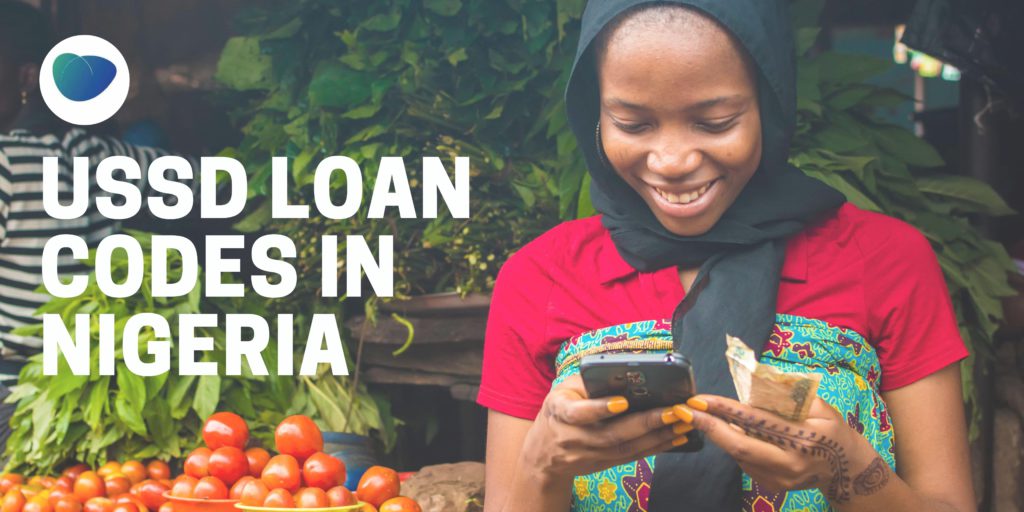 What is USSD?
USSD is an acronym that stands for Unstructured Supplementary Service Data. It's also known as quick code.
As the name implies, they are codes used to access options through your mobile telecommunication network provider. USSD can be used for a range of things – callback service, mobile-money, content, and information, or to provide network configuration services. In this case, we consider how the use of USSD in banking.
What is USSD Banking?
USSD Banking is a type of banking that allows you to make financial transactions from your phone through the use of short or quick codes. It simply requires a cellular network; no internet connection is required. Through USSD banking you could make almost any kind of financial transaction; from making transfers to buying airtime. More importantly, you can use USSD codes to get loans.
How to Apply for Loans Using USSD Codes
The steps to applying for a loan via USSD are straightforward. You simply need to:
Know which loan provider you're borrowing from.
Get the functional USSD code
Meet all specified requirements
Dial the code
Follow the prompt
Get your loan
USSD Code for Loans in Nigeria
To apply for a loan via USSD, you simply need to input the code into your phone and follow the prompts that pop up. Some USSD Codes for loans in Nigeria are:
USSD Code for Loans in Nigeria
Requirements for Getting Loans Using a USSD Code
As easy as the USSD loans are, so are the requirements. Naturally, you need to be operating an account with most banks to get access to their loans through USSD.
For other instant loan providers, you do not need an account, however. Besides that, you would also need to provide your full name, your bank verification number, account details, and address, and any other information as specified by the loan provider. For a more comprehensive recommendation comparison for the right loan to take within minutes, visit the loanspot Africa platform today.
Conclusion
Using USSD codes to access loans is perfect for when you need quick cash or are looking to avoid the strenuous physical means of getting a loan. They require very little and you should get your loan if you meet all specified requirements in minutes.