Social Lender is a financial solution for individuals looking to get a loan in Nigeria. It serves as a proper lending solution for individuals that don't have the usual requirements for a conventional loan.
They serve as leading pioneers in the fight to make financial services easier to get for more Nigerians. This push continues to gather momentum and make these services more accessible and affordable for Nigerians.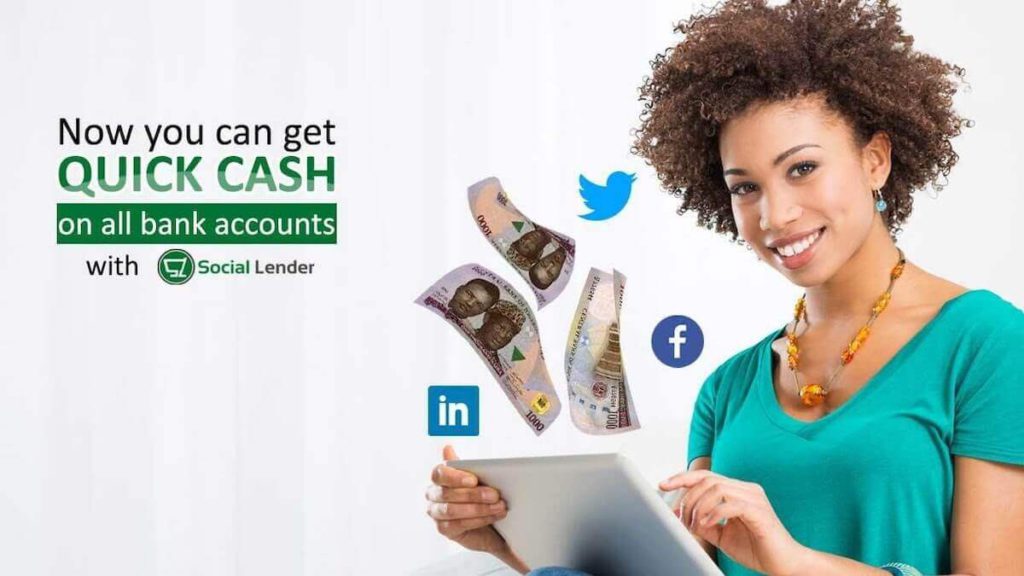 A Brief Background to Social Lender Loan
Founded by Faith Adesemowo and Bade Adesemowo in 2015. Social Lender was established with the belief of creating more straightforward access to financial services.
It has become a bridge for immediate access to funds for individuals with limited access to funds. Social Lender originally targeted banks; with Sterling Bank being the first to get on board with the product idea.
How Does Social Lender Work?
First, Social lender offers financial help by using the individual's social reputation to determine and decide their creditworthiness.
It has an existing algorithm that uses the user's social media activity, profiles, and their reputation to generate credit scores. It determines their loan worthiness.
This proprietary software and algorithm deliver these scores based on the pre-defined parameters for worthiness. A loan service that credits you based on your social media reputation is as good as it gets.
Social Lender does not require a collateral. All they require giving you a loan is your data, and they would process this to determine if you are eligible for a loan or you are not.
This data needs to be authentic, and your social reputation score would serve as your collateral. It guarantees loans a user's network, reputation and social profile.
The service then grants a user the ability to borrow from banks and other financial institutions solely based on their social media repute.
The social reputation score boosts in the presence of a social guarantor. The social guarantor provides a personal electronic guarantee on the borrower's personality.
How to Get a Social Lender Loan
Getting a loan from social lender is not a complicated process. Social lender has made the process as easy as sending a text message. It can lend user money through the use of text messages.
This service works with customers who can get a loan as easy as using the app, a USSD code, text message, or through the website.
As of February 2018, social lender had about 15,000 registered users. It operates in South Africa, in collaboration with ABSA Bank.
Conclusion
Getting a loan can be a tedious process; amidst providing the right documents and collateral, it just doesn't always happen, or you may not even have these.
Social lender can change all that for you in just an instant. The current services they offer makes it easy for anyone to get loans based on evaluation of your online reputation.
Try out their services for more accessible financial assistance.