If you need a loan that does not require you to provide collateral, going for a signature loan may be a good option. Basically, you can use this kind of loan for different purposes, which is a good advantage. Also, lenders give you the funds as fast as possible, as long as you qualify for it. However, one major disadvantage of this loan is that some lenders may charge a high-interest rate. If you need a signature loan, here's what you should know.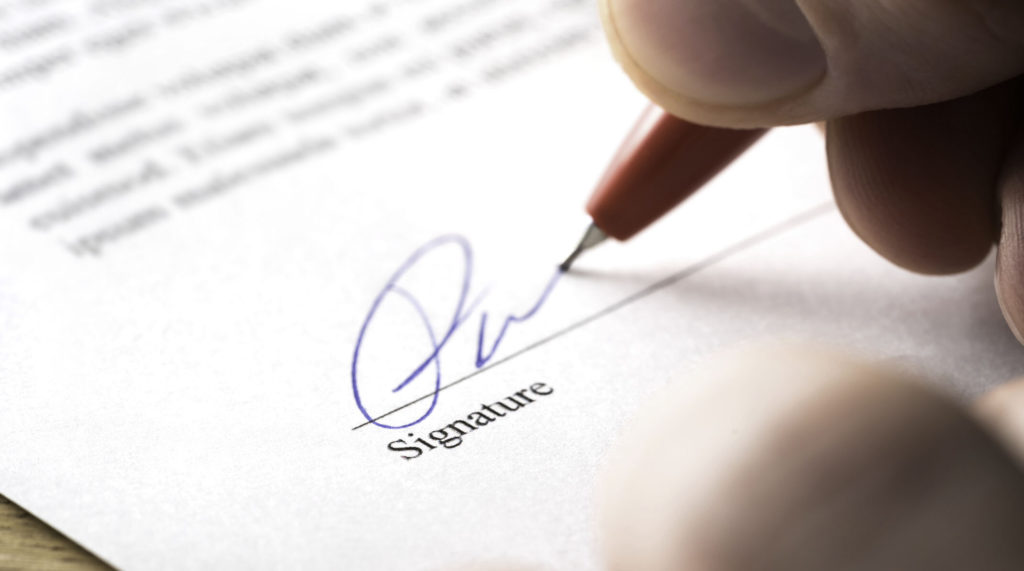 What Is a Signature Loan?
A signature loan, also called a "character loan" or a "good faith loan" is a kind of personal loan that financial institutions offer. This loan requires only your signature and a pledge to pay as collateral. Also, the lenders allow you to use this type of loan for any purpose. However, lenders charge a higher interest rate for this kind of loan.
How does a signature loan work?
When you apply to get a signature loan, the lender considers various factors like your income, your credit history, as well as your credit score. Basically, all these determine if you qualify for a loan. Also, these factors help a lender determine your interest rate and loan amount.
If you are qualified for a signature loan, the lender will give you a lump sum of cash. You then refund the loan amount and interest, over a specified repayment period that usually varies from 24 to 60 months.
What requirements do I need to qualify for this loan?
To determine whether to grant a signature loan, a lender usually looks for solid credit history and sufficient income to repay the loan. Apart from the requirements, you have seen above, in some cases, the lender may require a co-signer on the loan, however, the co-signer is only called upon in the event the original borrower defaults on payments.
---
Get a loan up to N100,000 at the best affordable rates in Nigeria
Did you know that you can now you can compare interest rates from different lenders with our loan simulator and get the best deal? Making an informed loan decision requires comparing different loan offers before making a commitment. Through our simulator, you can see at a glance, loan offers coming from different lenders in less than 5 minutes, so you can make the right decision regarding your financing. Try it today
---
How can I get a signature loan?
If you want to take this kind of loam, here's what to do:
1. Review your credit report
Remember that incorrect information can lower your credit score. Hence, before you apply for a loan, you need to examine your credit reports to ensure that they are accurate.
2. Prequalify with multiple lenders
Compare your loan alternatives by prequalifying with as many loan lenders as possible. Once you submit your loan application, the lender will do a soft credit check to evaluate your credit. Basically, this has no impact on your credit score, so you can try it out.
3. Submit a formal loan application
Once you choose a lender, apply for the loan formally. The lenders will require you to submit your personal and financial information, like your name, income, employer, and social security number (SSN), as well as your bank statements.
4. Sign the loan agreement and obtain funds
If your loan application is approved, the lender will give you a loan agreement to sign. Assess the terms of this loan carefully before signing it. Thereafter, the lender will send the funds to your bank account.
5. Pay back your loan
Ensure that you pay back your loan as promised. Basically, late payments may attract a late fee and it can damage your credit. This makes it more difficult for you to take future loans.
What is the difference between signature loans and personal loans?
A signature loan is a kind of personal loan. Basically, it is different from other kinds of personal loans because it's unsecured. The only collateral you need is your signature and a pledge to pay.
Where can I get a signature loan?
You can get this type of loan from several financial institutions, such as banks, online lenders, and credit unions.
Bottom Line
Signature loans are a special kind of personal loan that requires only a promise to pay as collateral. Basically, these kinds of loans are reserved for people with good credit scores and a high income. Also, do not forget that not all banks give this loan and the interest rates on this loan are higher than secured loan rates.
You can obtain a comprehensive loan, tailored to your specific needs by using this platform. Basically, it allows you to compare loans from different lenders across Africa, ensuring the best option doesn't slip through