Last updated on August 22nd, 2021 at 12:37 am
The world is in the jet age where we do almost all things on the internet. This in fact does not exclude the securing of loans. Often , individuals get stuck in between a wonderful business idea, achievement plan or immediate need and the required capital. In such cases a soft loan is the fastest result, and this is what Quickteller loans offer.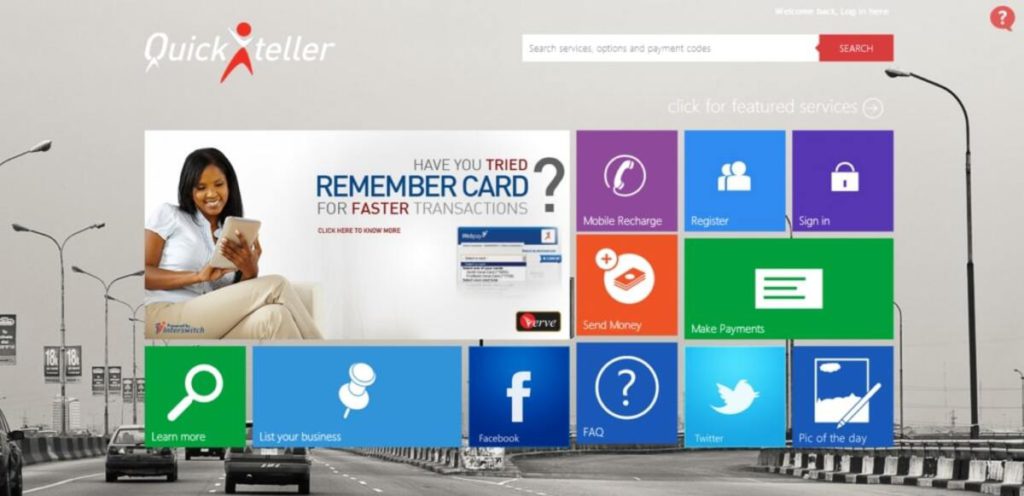 About Quickteller Loans
Quickteller is a financial service platform which enables you to make online transactions. These transactions include online transfers(sending and receiving money) bill payments, airtime recharge, etc.
Interswitch designed this platform to help end-users perform seamless and reliable online transactions.
Interswitch is a digital payment and commerce institution. It enable the electronic distribution of money and value exchange between individuals and organizations across Africa.
Started operation in 2002 as an electronic payment and transaction switching company. They develop and manage payment infrastructure and transactional services across the African continent.
What are the procedures for obtaining a Quickteller loan?
Quicteller loan is one of the fastest means of getting soft loans in Nigeria. You can apply for any of their loans using the plethora of options made available by them. These options include USSD, the quickteller mobile app, via the website, etc.
Via USSD
Log on to to their website
Fill in your personal details such as name, email address, password and mobile number
After filling in the information, they will send a One Time Pin (OTP) immediately to the mobile number you supplied.
Activate your account using the OTP.
Add your card details and other requested details.
After you must have successfully registered. Dial *3226# and follow the prompt to apply
Via the website
If you have a pre-existing account sign in. If you don't create one and sign in.
Click on the loan section on the website
Input the amount you wish to borrow
Input your account number and select your bank from the drop-down menu.
Click the continue button
Enter your bank card details
Click the accept offer button.
Once you have successfully completed this procedure, they will approve your loan if you meet all requirements.
What are the Pros and cons of Quickteller loans?
Pros
Fast and reliable application process
You do not need a guarantor or collateral
You can leverage their additional services such as Airtime recharge, Western Union transfer, bill payments,.
Cons
Additional fees if you cannot repay on the due date
Their repayment tenor is short
What is the maximum and minimum amount I can borrow from Quickteller loan?
Quickteller provides customers with loans from N1000 to N50,000. However, the amount you can access as a first-time customer depends on your credit history, transaction history, and other factors.
What is Quickteller Interest rate?
Quickteller provides loans with an interest rate between 3%-15% over a period of 10days to 3 months.
However, in most cases, they will test your financial record to determine your interest rate.
What are the minimum requirements for taking a Quick teller loan?
Quickteller loans qualify you as a potential customer based on the personal information you provide them with.
This means the more personal information you provide them with, the better your chances of qualifying for a loan option.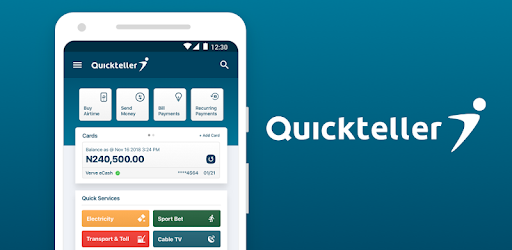 How fast are funds released from Quickteller loans?
Quickteller loans disbursement are lightning-fast. In other words this means that once you meet all the loan requirements, they get your loan disbursed into your bank account immediately.
What are Quickteller repayment terms?
Paying back your quickteller loan is as easy as getting it. Quickteller will automatically debit you on the due date using your pre-registered card details. If they do not debit you, you can alternatively repay your loan through the following channels:
ATM payments
Via the quickteller mobile application
Cash/Bank Payments
Conclusion
With no doubts, Quickteller loans are one of a kind and highly reliable. They offer services second to none, which is why they stand distinct among all other competitors.