If you have ever taken out a loan, you may have heard of loan servicing. Basically, the loan servicing process is the administrative aspect of the loan. It encompasses all that happens from the time you obtain the loan to the time the lender receives back the loan payment from you. Here, you will learn all you need to know about servicing loans and how it works.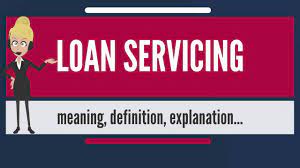 What is Loan Servicing?
Loan servicing is simply the process of ensuring that lenders collect loan payments from borrowers. As stated earlier, it is the administrative aspect of the loan that handles you from when you obtain it until you pay it off. For instance, if you take out a personal loan, your loan servicing company will be the one that sends monthly billing statements to you, answers your requests, processes your payments, and maintains your loan balances and records. Basically, the loan servicing company handles everything that has to do with you.
---
Get a loan up to N100,000 at the best affordable rates in Nigeria
Did you know that you can now you can compare interest rates from different lenders with our loan simulator and get the best deal? Making an informed loan decision requires comparing different loan offers before making a commitment. Through our simulator, you can see at a glance, loan offers coming from different lenders in less than 5 minutes, so you can make the right decision regarding your financing. Try it today
---
How Does Loan Servicing Work?
A loan servicing company's work is to handle everything that has to do with the loan you took from a lender. Basically, your loan servicer is responsible for the daily management of your loan and obtaining monthly payments from you.
Also, your servicer must comply with extra federal and legal requirements of the loan too. For example, if you have a mortgage, the loan servicer you get is expected to:
Assign your payment to your loan on the exact date it is received. 
Inform you of your current loan payment amount
Call you about missed payments
Give you well-detailed information about your loan payment history
Lastly, a mortgage servicer will regulate your escrow account and use this account to make escrow payments both for taxes and insurance as at when due.
What Are The Types of Loan Servicers?
There are different types of loan servicers including student loan servicers, mortgage servicers, and even personal loan servicers. However, each of these servicers may be categorised under one type of loan servicer, like a bank, third-party company, or an online lender.
1. Banks
In the past, it was a common practice for banks to originate and service loans until the financial crisis of 2008. Due to the rapid expansion of the lending industry, banks frequently employ other firms to manage the servicing process for them.
2. Third-Party Vendors
Because the process of servicing a loan can be very demanding, banks and other financial institutions frequently make use of third-party vendors to execute the process. Basically, these companies maintain the loan and ensure that it complies with both state and federal laws.
3. Non-Bank Lenders
If you choose to use a non-bank lender, like an online lender, to obtain a loan, then that company may decide to do the loan servicing in-house.
Do I Need a Loan Servicer?
If you are taking out a personal loan, mortgage, or even a student loan, you will need a loan servicer. Basically, your servicer is responsible for updating you on your payment terms, responding to your questions, and conveying critical information about the loan to you.
Bottom Line
The Loan servicing process ensures that you pay back any loan you obtain. Essentially, a loan servicer manages all the work involved after you take out a loan till you pay back the loan in full. Usually, lenders employ third parties to handle this aspect as the whole process may be too burdensome for them.
Need a loan? Kindly check out this platform that allows you to compare loans from several lenders in minutes. This would help you make the best decision for you.