Most borrowers take out loans hoping to pay it back in due time. However, sometimes life can render them incapable of paying back the loan temporarily. For instance, if you are paying back a loan and lose your job, it can render you incapable of continuing your repayment till you get another job. In this case, you will need to apply for a loan forbearance from your lender. Basically, loan forbearance allows you to suspend repayment of your loan temporarily. Here's how it works.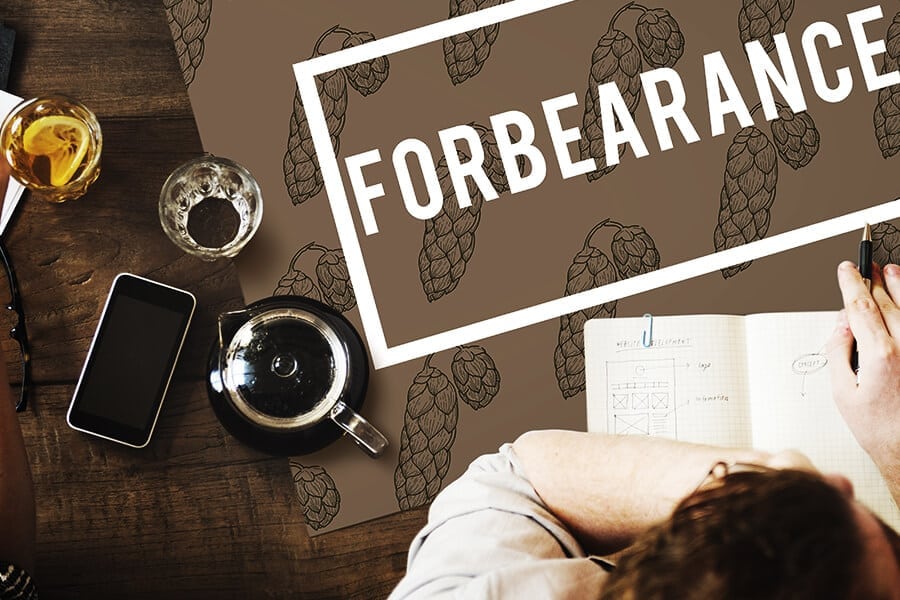 What Is Loan Forbearance?
Loan forbearance is simply the postponement of loan payments temporarily, usually for student or mortgage loans. Basically, lenders and creditors offer forbearance to borrowers as a better option than allowing them to default on a loan or forcing their property into foreclosure. 
How Does Loan Forbearance Work?
Although it is mainly used for mortgages and student loans, forbearance is an alternative for any loan. Basically, it gives the borrower additional time to pay back what they owe. This can help you if you are struggling and also benefits the lender, who often loses money on default loans and foreclosures.
Usually, borrowers and lenders negotiate the terms and conditions of a loan forbearance beforehand. Hence, the chances of you getting a forbearance depends on the outcome of the negotiation. Also, it depends partially on the probability that you will be able to resume payments every month once the duration of the forbearance is over.
---
Get a loan up to N100,000 at the best affordable rates in Nigeria
Did you know that you can now you can compare interest rates from different lenders with our loan simulator and get the best deal? Making an informed loan decision requires comparing different loan offers before making a commitment. Through our simulator, you can see at a glance, loan offers coming from different lenders in less than 5 minutes, so you can make the right decision regarding your financing. Try it today
---
How Can I Apply for Loan Forbearance?
To apply for forbearance, you need to contact their lenders first to apply for it officially. In most cases, they will need to indicate why you need to suspend payments, like financial difficulties related to a serious illness or job loss. In some cases, your lender may grant you forbearance one of several options. These include:
a. A full suspension on making payments for a specific time.
b. Needing you to make only interest payments without the principal.
c. You pay back just part of the interest. However, the lender adds the unpaid amount to your total debt. This process is called negative amortization.
More importantly, you should know that since the terms of forbearance agreements are negotiated, many lenders have a lot of restraint when it comes to offering borrowers loan forbearance. However, you will likely be successful in your application if you have a consistent payment history.
What Happens After Forbearance Ends?
Once the forbearance duration is over, you are responsible for making up for the suspended payments. Hence, you resume repaying your loan. However, your lender may decide to work with you to draft a plan to pay back the owed debt. Also, depending on the terms of the loan, you may owe interest that has accumulated during the forbearance period, together with late fees.
Will Forbearance Affect My Credit Rating?
Forbearance will not adversely affect your credit rating. However, skipping payments before reaching out to your lender and arranging the forbearance terms will most likely have an adverse impact on your credit score.
What Is Mortgage Forbearance?
Mortgage forbearance happens when the organization that services your mortgage allows you to suspend or decrease your monthly mortgage payments for a certain period. You should note that forbearance doesn't terminate any of your loan payments. Hence, this means that you will still owe any amount you missed or reduced.
Does Loan Forbearance Affect Refinancing?
Yes, if your lender grants you forbearance, you are not eligible to refinance. Basically, forbearance hinders you from being qualified for refinancing with most institutions. However, some institutions may allow you to refinance depending on the circumstances surrounding your forbearance.
How Do I Get Out of Forbearance?
Once your forbearance duration ends, you owe your lender the amount of money that you skipped. There are different alternatives for paying back a loan after forbearance. Reinstatement implies that you will owe the full amount of money all at once. However, repayment enables you to bring your loan up to date over time; typically 12 months.
Can I Extend My Forbearance?
Yes, in most circumstances your lender will allow you to extend your forbearance. Basically, these extension periods are typically from 12 months to 18 months but may differ depending on your lender.
Bottom Line
Loan forbearance is simply suspending your own when you face any financial crisis. Basically, it saves you from defaulting on your loan or losing your property to lenders. However, you should note that forbearance does not terminate any of your loan payments. It is just a good way to halt your payment till your finances get better. 
You can obtain a comprehensive loan, tailored to your specific needs by using this platform. Basically, it allows you to compare loans from different lenders across Africa, ensuring the best option doesn't slip through.