Sometimes, you may run into financial difficulties that can make you incapable of paying back your personal loans. In this situation, lenders offer what is known as loan deferment. Basically, loan deferment allows you to suspend your loan repayment temporarily. However, it usually comes at a price. If you need short-term relief from repaying your debt, this might be the best option for you.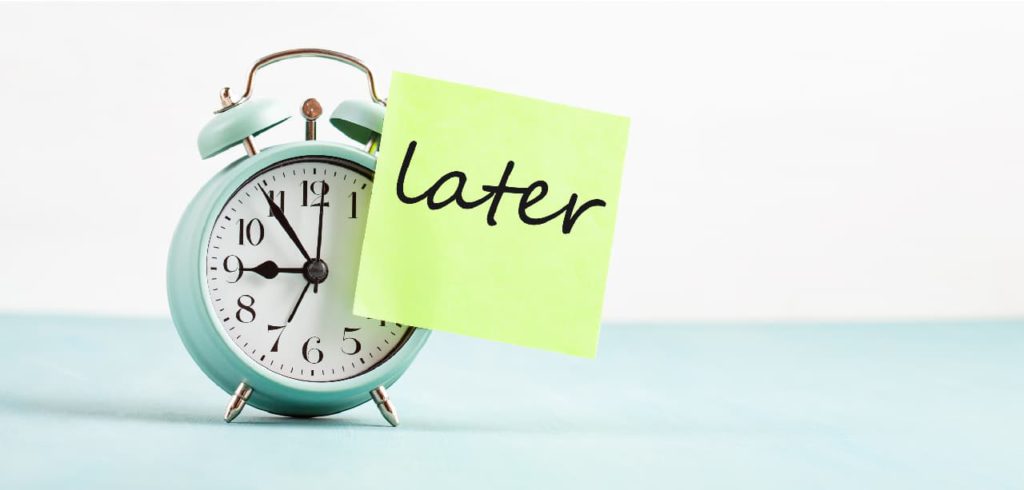 What is Loan Deferment?
Loan deferment does not mean you are free from paying back your loan. Basically, when you defer a personal loan payment, you are simply prolonging the loan term by the duration of the deferral period. Hence, if you defer your loan payment for two months, the lender tacks these payments to the end of your loan.
Deferring a payment simply means you are halting it without violating the initial loan agreement. Some lenders offer loan deferment as part of a hardship program to assist borrowers who encounter financial difficulties.
While some lenders choose to offer loan deferment free of interest, other lenders still charge you interest on the loan during the detriment period. An interest-free loan deferment allows you to defer loans without accumulating extra interest during the deferment period. Basically, if you defer three months of payments during a 37-month repayment term, you will really pay 40 months of interest if the loan keeps accruing interest.
---
Get a loan up to N100,000 at the best affordable rates in Nigeria
Did you know that you can now you can compare interest rates from different lenders with our loan simulator and get the best deal? Making an informed loan decision requires comparing different loan offers before making a commitment. Through our simulator, you can see at a glance, loan offers coming from different lenders in less than 5 minutes, so you can make the right decision regarding your financing. Try it today
---
How Can I Defer A Loan Payment?
To defer a loan payment, you need to contact your lender first and request it, even if it is an emergency. If you suddenly start delaying your payments or skipping them completely without informing your lender first, your credit score may be affected. Hence, your lender will automatically consider your loan as default. Here are some of the things a lender may require before you defer your loan:
1. Details of the difficult situation you are experiencing that made you opt for the loan deferment.
2. You must meet the requirements for loan deferment. Basically, these requirements can vary based on the lender
Also, you need to be patient because lenders may be unable to approve hardship applications immediately. Hence, your application may take some time, especially if other borrowers are applying for the same thing.
How Does Loan Deferment Affect My Credit?
Loan deferment may not affect your credit score negatively since lenders are not presumed to report them as late or default to the credit bureaus. However, you still need to check your credit reports to ensure that it's being documented correctly.
On the other hand, deferring your loan will impact your credit score if you stop making payments when the lender has not authorized your loan deferment application. Usually, lenders will need to change your account to commence the settlement process. Hence, you must keep up with the payments the lender makes these changes and approves so it will not affect your credit score.
What Are Some Other Ways To Cut Costs During a Financial Hardship?
Here are a few ways you can get relief if you are trying to repay your loan:
1. Consolidate or refinance your loan
If your credit is good, you can try consolidating or refinancing your debts with a lower-interest loan. This is a good way to cut costs and ease the burden.
2. Reach out to other financial institutions
Financial institutions, such as banks and mortgage lenders, may still be offering resources to borrowers whose business was affected by COVID-19. Hence, if you need assistance, just contact your insurer, a bank, or even a credit card company to help out.
3. Look for local alternatives to a loan
If you want to avoid adding debt altogether, there should be alternatives like charities, religious groups, or nonprofits in your area that can help you out.
Bottom line
Loan deferment is simply the act of pausing the payment of your loan for a specific period. While some lenders give you interest-free deferment periods, others may charge you extra for the time you spend. Deferring your loan is a good idea if you face any financial difficulty, however, you must ensure that you request deferment from your lender first before you delay your repayment.
Do you need a loan? Be sure to visit this loan platform that allows you to compare loans from different lenders in minutes. It offers the best and ensures that you get nothing less.