It is normal for business owners to borrow a loan and fund their businesses when they are low on cash. However, the process of obtaining loans from banks is not as easy as it sounds. Hence, many entrepreneurs now choose to opt for loan platforms to obtain loans without stress. Lidya is a company that provides loans for small and medium-sized businesses in need. They also offer business management tools to help these businesses manage their finances digitally. Here is a summary of everything you should know about the organisation.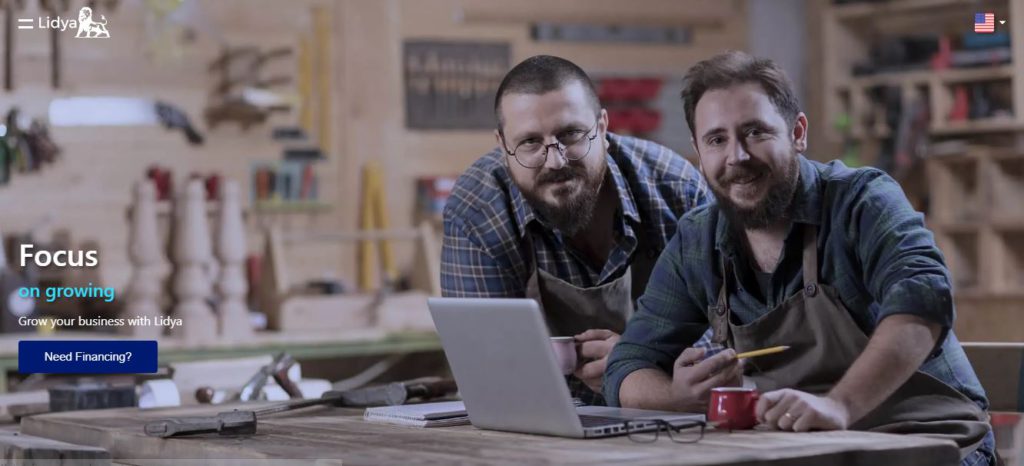 An Overview of Lidya
Lidya is a financial institution that gives individuals access to finance and credit across frontier and emerging markets. In simple terms, they provide loans for business owners in need. Also, the company provides a platform that empowers business owners with the appropriate tools to help them manage their cash flow. The platform enables these businesses to build credit scores that give access to higher credit limits at affordable rates.
The privately-held organization was founded in 2016 and is spread across 5 countries and 3 continents. These countries include Nigeria, the USA, Poland, Portugal, and the Czech Republic. Basically, they specialize in providing Credit Scores, Working Capital, and Fintech services to individuals.
What services does Lidya offer?
The credit facility provides the following services for small and medium businesses:
1. Finance your working capital
The company provides you with loans to seamlessly run and grow your business so it can yield more income. Moreover, they give you access to loans just based on the cash flow in your account and without asking for any collateral. This is another added advantage.
2. Raise your cash flow
This platform gives you the option of turning your invoice into an income opportunity. Therefore, you will not need to wait till your invoices get paid before you pay off your expenses or expand your business.
3. Handle your finances digitally
When you choose this platform, you will receive instant notifications in your email providing you with all the details of your finances. This includes the state of your loan process, auto-tracking your invoices, and a reminder for you to ask customers about payments.
4. Business Management Tools
With this digital platform, you can manage everything that has to do with your business including its customer list, invoices, and loans. Also, it is very safe, secure and safeguards your data from hackers and security breaches.
---
Get a loan up to N100,000 at the best affordable rates in Nigeria
Did you know that you can now you can compare interest rates from different lenders with our loan simulator and get the best deal? Making an informed loan decision requires comparing different loan offers before making a commitment. Through our simulator, you can see at a glance, loan offers coming from different lenders in less than 5 minutes, so you can make the right decision regarding your financing. Try it today
---
How can I register on Lidya?
You can successfully register on this platform in three simple steps. They include:
1. Visit their official web platform. You can check for the link to their platform below.
2. Next, touch the "sign up" toolbar.
3. Lastly, enter your first name, last name, phone number, and email address
How can I apply for a loan on Lidya?
To apply for a loan, follow the steps below:
1. Create an Account. You can create your profile in less than 5minutes.
2. Next, select a loan type. Decide the type of loan you would like to receive based on your needs and apply for it.
3. Lastly, receive your loan. Within 24hours of your application, you will receive the loan in your account.
What documents do I need to open an account on Lydia?
To create your account, you need your first name, last name, email address, as well as your phone number.
Does Lydia have a mobile app?
No, Lydia does not have a mobile application yet. Hence, if you want to apply for a loan or access any other service, just go through their web platform.
How can I contact Lidya?
Here are ways you can contact Lidya:
Address: 2B Oko-Awo Street, Victoria Island, Lagos, Nigeria
Website: www.lidya.info
Email Address: info@lidya.co
Conclusion
Lydia is a company that provides small and medium businesses with instant loans to fund and expand their businesses. Also, they provide these businesses with the appropriate tools to manage their businesses digitally. Another added advantage is that you do not need any collateral to borrow a loan. With this platform, borrowing a loan is secure, seamless, and stress-free.
Do you need a loan? Be sure to visit this loan platform that allows you to compare loans from different lenders in minutes. It offers the best and ensures that you get nothing less.