Gone are those days when we have to go through lengthy paperwork before we can access loans. With the emergence of several Fintech companies in Nigeria, it is very easy to get instant cash loans. In fact, the majority of these organizations give loans out without collateral. Another exciting thing about instant cash loans is that you can get them as quickly as possible. This depends on the lending platform. For some lenders, it takes as little as 5 minutes while some will need up to 24hours to process your loan.
If you are on this page for the sake of learning more about instant cash loans, you are in the right place. In this article, we will discuss all that you need to know about cash loans. This includes how to go about the process where to get instant cash loans, and other things you need to know.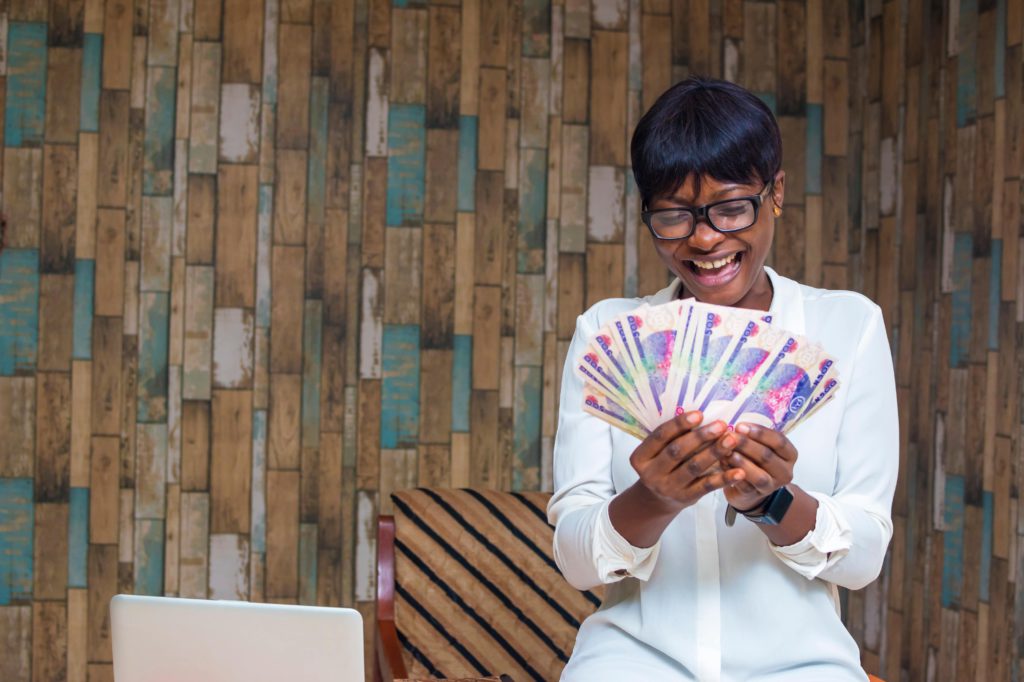 How Instant Cash Loans work?
Instant cash loans which we call also call quick loans as the name implies are loans that are issued in a short period. To access these loan you do not have to go through lengthy and rigorous processes. In fact, if you have bad credit or you need to settle some bills as fast as possible then, your Goto is the instant cash loan.
Furthermore, instant cash loans do not require collateral and they have a flexible repayment schedule. With instant cash loans you can access a minimum of N5, 000 to up to about N5 million Naira. The amount you can access depends on several factors. This includes your credit record, creditworthiness, etc. The tenor for instant cash loans most of the time ranges from 1 month to a year. But this is dependent on the lender or financial institution.
Features of an instant Cash Loan.
When you are in need of urgent cash to sort your bills, you can count on instant cash loans. Here are some salient features of instant cash loans:
Before you can access an instant cash loan with any lender, the first thing is to register. In most cases, this process requires no documentation. But you will have to provide them with your bio-data, BVN, and every other information that seems fit by your lender of choice.
Upon your successful registration, the lender will have to double or verify your details to ensure they are valid. In most cases, depending on the lender, this usually takes around 1 minute–24 hours. Once they verify you, they will process your loan immediately.
Instant Cash loans are unsecured, hence they do not require collateral. All you need to provide is your personal details.
The interest rate of most instant cash loans is very high. This is because of the risks involved in the lending process. In addition to this, might also be because of the short period of disbursal.
Instant Cash Loan tenor is short. The repayment period is usually a minimum of 1 month and the maximum period can be 2 years or more, depending on the lender.
Pros and Cons of Instant cash Loans:
Upon verification, your account will be credited immediately. The disbursal is lightning fast.
You do not need collateral
The application process is very easy
Little or no documentation
Flexible repayment schedule
Cons:
The Interest rate of Instant cash loans is high.
What are the Eligibility Requirements for instant cash Loans?
The eligibility requirement of an instant cash loan varies from one lender to another. However, here are some general requirements by Nigerian lenders.
You must have a stable source of income
Bank Verification Number is required
You must have a satisfactory credit report.
To access instant loans, you must not be in default to another lender.
Where can I get instant cash Loans in Nigeria?
There are several financial companies giving out instant cash loans in Nigeria. Here are some you can leverage for quick loans.
Renmoney
LMoney
FairMoney
QuickCheck
Carbon
Branch
Aella Credit
Fairmoney
Migo
Lidya
Kiakia
Social Lender
QuickCheck
C24 Loan
Fint Loan
Specta Loan
QuickCredit(GTB)
Jumia Loan
Opay Loan
Conclusion:
Now you know about instant cash loans. You can therefore leverage any of the following means should in case you need urgent financial aid to sort your needs. Rapid cash and Petty cash are also credible lenders.