No one ever plans to stack up a history of bad credit, or intentionally skip payments plans, but things happen. For whatever reason you did, it's often followed by bans here and there, and flagging your credit against a further loan. Such a situation is hard to circumvent, and you lose the power to get a quick loan for emergency situations. In such a condition, you may ask about how to get a personal loan with bad credit? Is it even possible? Well, it is, and we are going to show you just how to do so.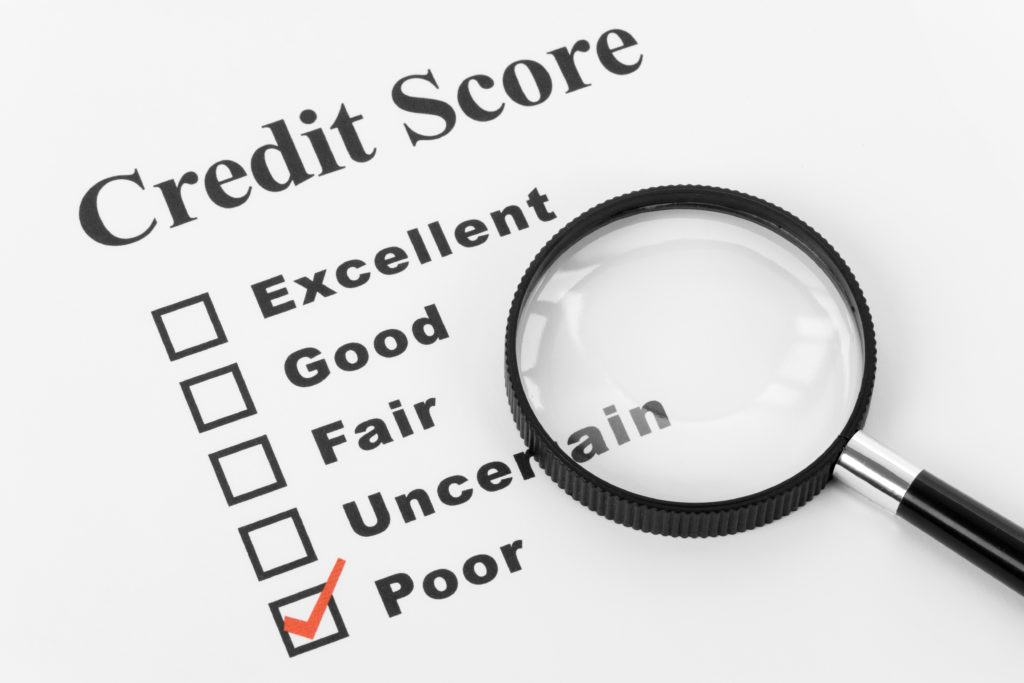 What is a credit record?
As a borrower, your credit record is a history of how responsible and timely your debt repayment has been. It captures details like how much you borrowed in the past, when you did, and how quickly you repaid the loan. Credit records are compiled by several sources including banks, collection agencies, governments, and credit card companies.
In most countries, when you apply for a credit from a financial organization, they forward your credit record to the credit bureau. Your credit history is then considered as well as other factors, to determine your creditworthiness. This is simply your ability to repay a debt as at when due.
What makes my credit bad?
Missing payment deadlines raises a red flag for borrowing companies. It is the major factor taken into consideration in the analysis of your credit history. You develop a bad credit after skipping repayment deadlines.
As a credit user, you have a credit score that is calculated based on many factors. A poor credit score would see you develop bad credit.
How do I improve my credit history?
You can do so through any of the following means:
Pay your bills on time
Improve your credit score by making utility and credit phone payments on time
Clear your debt and keep your spending low on credit cards
Only open a new credit account when necessary
Do not close unused credit cards if they do not cost annual maintenance fees
Dispute inaccuracies on your credit report
What is a bad credit loan?
This is a loan that they specially design for customers in need of a loan but has a poor credit score and weak credit history. It is the situation you get stuck in after an overspending spree on credit cards. Although you are going to pay high interest to get this loan, if you really need it then this is a way out.
Bad credit loans are also called personal loans. They operate like normal loans where you borrow and pay back in fixed monthly installments for the entire payment duration. You can use such a loan for just about anything you desire.
How do I get a personal loan with bad credit?
Although difficult, you can get a personal loan with bad credit through any of the following means:
Credit unions
Family or friends
Using a co-signer whose high credit score would help you get a lower interest rate
Tap home equity, which you can always use to get a loan. It does not consider credit score.
Online or Peer to peer lending (P2P)
Cash advances
Getting a personal loan with bad credit might be a ton of work. This is because you have to consider so many factors, or meet certain criteria to be eligible. However, always look out for interest rates, and be sure you can afford to pay back before accepting one.
What are the pros and cons of obtaining a bad credit personal loan?
Pros:
The loan application process for bad credit is fast
Different lender options
Flexible repayment duration
You can improve your credit score if diligent with payment
Cons
High-interest rates
They usually come with fees and penalties attached
You might require a collateral
Bad credit lenders might not be licensed. Be sure to do diligent research to ensure that they are.
Conclusion
A bad credit is not the end of the world or your access to loans. Although at high-interest rates, they offer you a chance to rebuild your credit score and solve your pressing financial needs. Always look out for interest rates and other attached fees before committing to a personal bad credit loan.