Introduction
One way or another, we might have to take a loan sometime in the future. Doing this becomes feasible when we apply for a personal loan. A personal loan is what it is – private. It can be used for practically anything: Schooling? Health? Having cash on hand to handle a financial emergency can be a lifesaver, but a personal loan can affect your credit score in both good and bad ways.
Relationship Between Personal Loans And Your Credit Score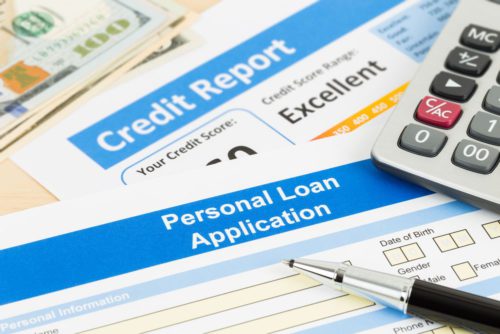 Just before a personal loan affects your credit score, your credit score affects your loan. There is a tendency for your credit score to fluctuate throughout your personal loan experience. It may rise and fall a couple of times, including when you apply for the loan, take on personal loan debt or repay personal loan debt.
Did you know that some lenders use your credit score to determine how responsible you are with credit? After your loan is approved, your credit score may go up or down—and sometimes both.
When you have a higher your credit score, lenders consider you likely to be responsible with credit so that you may qualify for better terms. On the flip side, the lower your credit score, the less likely you are to be seen as creditworthy and approved for a low-interest personal loan.
Repaying Your Loan and Its Implications For Your Credit Score
If you eventually obtain a personal loan, you'll need to make sure you have enough money for repayment. If you qualified for a personal loan with low credit, you may face a higher interest rate when paying back. Your payment history is the most significant factor in your credit score—it makes up 35% of your score.
Negative information like defaulted loans can stay on your credit report for seven years. This glitch may make it harder for you to qualify for borrowing money in the future, whether it's a car loan, mortgage, or credit card. While the impact of your default lessens over time, it can still hurt your chances of taking out credit in the future.
While a personal loan can help cover you in a financial bind, it can impact your credit score as well. Before you apply for your loan, check your credit and clean up any errors. Improving your credit score and report before applying not only increases your chances of approval but also may help you secure the lowest interest rate available.
Conclusion
If you are looking to up your credit score, you should create room for paying your monthly bill early enough. Avoid applying for unnecessary types of credit. It puts you off as a risky borrower before lenders. Only apply for a new loan when you need it.
And in the event you have an insurance policy, you can apply for insurance loan which doesn't affect your credit score. Only use for emergency purposes, though. Cheers!