Let's face it, there are tons of options to choose from when it comes to taking loans, as pretty much any company would offer you a hand as long as you meet their minimum requirement. However, at this point, it's left to you to select what works for you best. First, you should have an answer to the question "how can I compare loans from different lenders", what it contains all the information you'd need to make the right choice. Essentially, don't choose before you know it's a good one and that it's the best you can get at that time.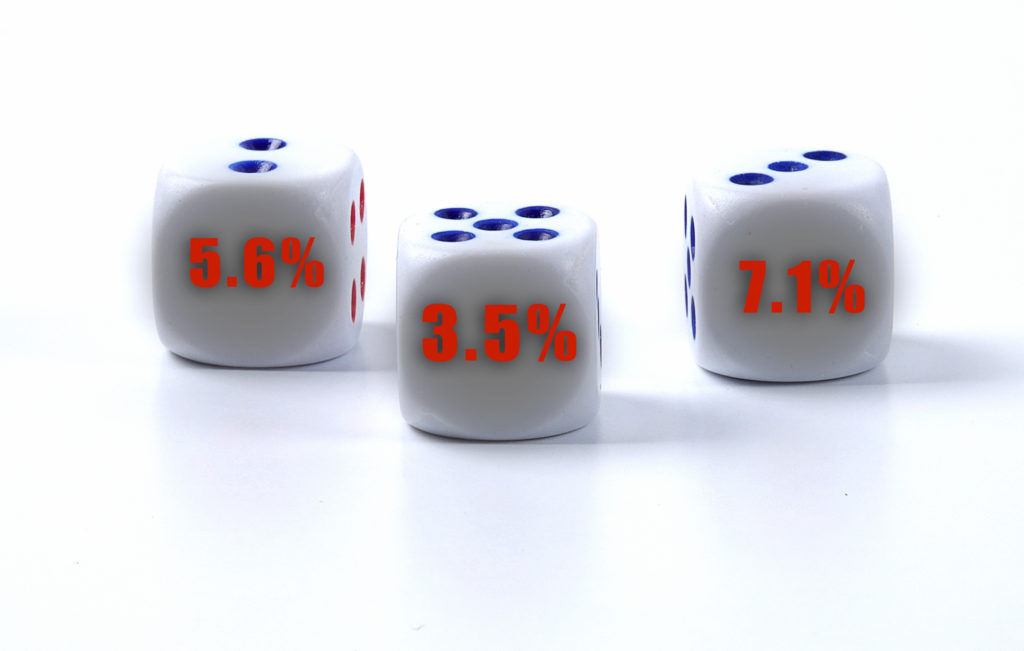 Why should I compare loans from different lenders?
Each respective lenders have terms and conditions that apply to their loans. Rarely would you see a state imposing specific rates on loans, they only set a ceiling. This allows you to get the best loan offer that works for you and wouldn't trap you in an endless loop of interest that you'd find difficult to pay up. As a result, you can simply compare loans from different lenders and select what best meets your needs at that time before proceeding to apply. Instead of searching out individual loans and placing them side by side to compare, simply make use of the loan comparison engine. All you need to do is supply a few details, and the software presents the most favorable loan options with the lowest interest to you.
An Overview of Loanspot.Africa
Loanspot.Africa is an online loan platform that has only one goal, which is to create easy accessibility to the right loans for businesses and individuals. Therefore, they have a good number of credit partners which the obtain data from, and selects the best for a user. Some of Loanspot.Africa's credit partners include CredPal, Lendigo, Kwaba, Gare Advance, Creditville, and more. Together, their partners lend out an average of N500 million monthly. Also, taking the relevance of loanspot.africa into consideration, their software have helped over 180,000 individuals get the right loans information, in order to choose the best loan, therefore, saving 46% in possible interest costs.
What are the factors to consider when looking at loans from different lenders?
You can directly compare the following terms of a loan before applying:
Interest rate and APR:
The interest rate is basically the extra you'd be paying on your loan. It is expressed as a percentage of the loan principal itself and is paid up within the loan tenure. Also, you might discover an annual percentage rate (APR) in the loan, as it is the sum-up of the interest rate plus loan fees. Essentially, the APR gives a better sense of the true cost of the loan. In addition, keep an eye out for the interest types, be it variable or fixed.
Collateral:
Collateral comes into play when you opt for a secured loan. Unlike an unsecured loan, a secured loan is backed by collateral, which is an asset you'd have to stake to obtain the loan. Therefore, in the event when you're unable to pay back the loan, you may lose your collateral. On the other hand, an unsecured loan does not need collateral, therefore you don't have to worry about losing an asset. Generally, a secured loan usually comes with lower interest rates than unsecured loans.
Fees:
There are a good number of fees that you should compare when obtaining a loan. It includes the origination fee which a lender charges for processing your loan, the prepayment penalty that kicks in when you pay off your loan early, late payment fee for when you don't meet up, and insufficient fund fee when your account is always low. Insufficient fund means the borrower cannot deduct the regular repayments from your account, as agreed. Consider all these fees to see the least, and that it's not putting you in a tight corner
Loan term:
A loan could either be long-term or short-term, depending on your agreement. Normally, personal loans term ranges from 12 months to 84 months, with an extended period of grace. Also, you have the option of playing the long game by obtaining loans for up to 20 years or more. Always match the loan term with your needs and capacity to repay, to be sure that it is in your favour.
Monthly payment:
This is the sum that you are required to pay up every month until your debt is completely repaid. Therefore, go through this to ensure it fits perfectly within your means, and living budget so you can conveniently pay other bills too.
Total loan amount:
This includes the loan principal, interest, and extra fees. Before obtaining a loan, compare the total loan amount to see which is the least. This is because you might have two loan offers of the same price, but a huge difference in their total loan amount. Essentially, the total loan amount gives you the full picture in one spin.
How can I compare loan from different lenders?
To compare loans and get the best option for your exact needs, simply follow the step below:
Select the type of loan you intend to borrow from their available products (SME or Consumer-based)
Create an account by signing up and completing your KYC verification.
Fill the prompt by the left side of the screen, providing details of your earnings and income
After completing those processes, sit back and allow the system to do the rest by hitting the search button.
Lastly, get options on the best available loans, and select the one you'd prefer.
Conclusion
Comparing loan offers is always the best way to pick what's best for you. These factors in mind actually help you find the best and avoid something that would throw you into a financial crisis later on. Loanspot.africa is the best way to compare loans from different lenders and select what's best for your specific needs. You can read here for standard loan clauses and loan liquidations here.