Last updated on August 21st, 2021 at 11:35 pm
The GTBank Max Advance Loan
The GTBank Max Advance loan is a type of GTB loan designed to provide personal loans to employees of specific private and public organizations who have their salary accounts domiciled with GTBank.
This a kind of loan for different purposes. The major upside to it is that it offers a convenient repayment plan.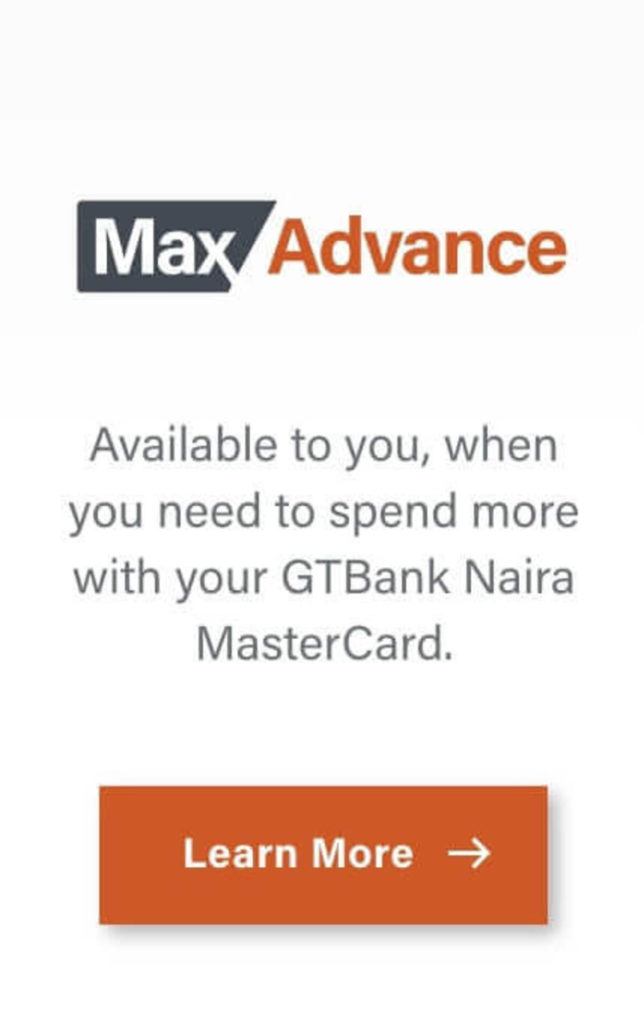 Documents Required To Access The GTBank Max Advance Loan
A completed Max Advance loan application form
An Employee undertaking to domicile you salary and terminal benefits with GTBank
Interest Rate and Repayment
The Max Advance loan interest rate is within 33.3% of your net monthly salary. The repayment of your principal is equal for every month.