In the world's global market, Africa ranks as a developing continent and is projected to grow even more in the future. Nigeria has one of the largest economies in Africa, and its growth invariably affects that of the continent as a whole. Therefore, the federal government established the development bank of Nigeria (DBN) as a bit part to ensuring overall growth of the economy. Also, the bank is mainly responsible for providing industrial loans, contributing to the country's growth as a result.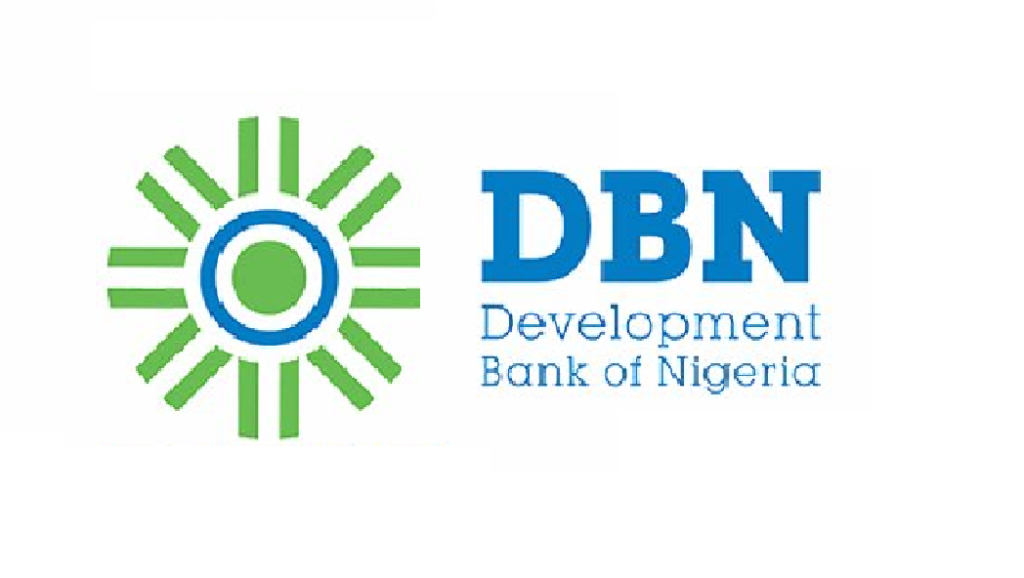 An overview of the Development Bank of Nigeria
Like earlier said, the Development bank of Nigeria is an initiative of the federal government, however, they are also in collaboration with global partners. They established the bank to address the major problem of poor funding of MSMEs in the nation. The global partners include:
World Bank (WB)
African development bank (AfDB)
Kfw development bank
French agency for development (AFD)
European investment bank (EIB)
The development bank of Nigeria functions by addressing specific financing constraints that hinders domestic production. It does this by providing funds to plug gaps in the MSME sector. This is due to the fact that MSMEs are the highest employers in the country and contribute over 50% of Nigeria's GDP.
What are the eligibility criteria for obtaining a loan from the development bank of Nigeria?
A business as the participating financial institution (PFI) must observe the following to be eligible:
Be duly licenced and stamped by CBN to carry on business as a finance company or bank
Demonstrate profitable lending with your last 2 financial years. This should show effective risk management procedures, decent level loan portfolio quality and performance, and control.
For more details about the eligibility requirements, simply follow this link: http://devbankng.com/cms/uploads/Minimum-Eligibility-Criteria.pdf
How can I obtain a development bank of Nigeria loan as an individual?
As an individual, you cannot obtain a loan directly from DBN. Instead, you are required to go through a participating financial institution. The eligible participating financial institution include:
Commercial Banks
Microfinance Banks
Development Finance Institutions (DFIs)
Other Financial Institutions.
Follow the process below to apply for a DBN loan:
Visit your preferred participating financial institution and indicate your interest in a DBN loan
The bank would appraise your business and loan intention/ purpose. If cleared, they would apply to DBN on your behalf for funding.
If successful, DBN would approve the loan and disburse the money to the bank on your behalf
The bank disburses the loan to you
What PFIs can currently access the Development Bank of Nigeria loans?
The following institutions are currently approved to access DBN loans:
Access Bank Plc
Onyinyechi.Uba@ACCESSBANKPLC.com,
CorporateFinance@ACCESSBANKPLC.com,
Oreoluwa.Adeyemo@ACCESSBANKPLC.com,
Omotolani.Ketiku@ACCESSBANKPLC.com,
Moses.Osondu@ACCESSBANKPLC.com
Ecobank Nigeria Bank Plc
Ebere Onyenweaku – eonyenweaku@ecobank.com,
TOLARINDE@ecobank.com
Fidelity Bank Plc
Osaigbovo Omorogbe – osaigbovo.omorogbe@fidelitybank.ng,
Jennifer.David-Ake@fidelitybank.ng,
Chiwuike.Okere@fidelitybank.ng
FCMB Ltd
Oluremi Agboola – Oluremi.Agboola@fcmb.com,
George.Ogbonnaya@fcmb.com,
Toyin.Ajibulu@fcmb.com
First Bank Nig Ltd
DBNFUNDS@FIRSTBANKNIGERIA.COM
GTBank
lucia.jaiyeola@gtbank.com,
kelvin.biiranee@gtbank.com
Providus Bank
Enyinnaya Akagha – eakagha@providusbank.com
Stanbic IBTC Bank Plc
Umeasala, Damian – Damian.Umeasala@stanbicibtc.com,
Ojosipe, Ayodele – Ayodele.Ojosipe@stanbicibtc.com
Sterling Bank Plc
Fatai.Jelili@Sterlingbankng.com,
Ezinne.Nwokafor@Sterlingbankng.com
Union Bank of Nig Plc
aoordia@unionbankng.com,
aebassey@unionbankng.com,
SMEProduct@unionbankng.com
Wema Bank Plc
Ololade.Adekunle@wemabank.com,
Arthur.Nkemeh@wemabank.com
AB Microfinance Bank Nigeria Ltd
Oladapo.Ikupolati@ab-mfbnigeria.com,
Olukorede.Ekundebe@ab-mfbnigeria.com
Accion Microfinance Bank Limited
Ndubuisi Onuoha – nonuoha@accionmfb.com,
Adetokunbo Elliot – aelliot@accionmfb.com,
Emeka Uzowulu – euzowulu@accionmfb.com,
uchukwu@accionmfb.com
Addosser Microfinance Bank
Olusola Howells – howells.olusola@addosser.com,
deji.sobulo@addosser.com,
oluwaseun.adekanbi@addosser.com
Baobab Microfinance Bank
Achenyo Oyibo – aoyibo@baobab.bz,
cgwehi@baobab.bz
Bosak Microfinance Bank
Toyin Peters – toyinpeters@bosakmfb.com, teepeeters@gmail.com,
FrancisAtiri@bosakmfb.com
Davodani Microfinance Bank
johne.ologe@davodanimfb.com,
aayotomi@davodanimfb.com,
ayodejitomi@yahoo.com,
soyebisi@davodanimfb.com,
ufelix@davodanimfb.com
FSDH Merchant Bank
Ayodele Akinwunmi – aakinwunmi@fsdhgroup.com
HASAL Microfinance Bank
bukola.afariogun@hasalmfb.com,
njoel-ezeugo@hasalmfb.com
Infinity Microfinance Bank Ltd
Oludotun Adewunmi – g.adewunmi@infinitymfb.com,
oludotunadewunmi@yahoo.com,
s.ogunniyi@infinitymfb.com
Infinity Trust Mortgage Bank
Abiodun Akanbi – abiodun.akanbi@itmbplc.com
Jubilee Life Mortgage
Kushiro Roli – rolikushimo@jubileelifeng.com
La Fayette Microfinance Bank Limited
eodetayo@advans-lfmfb.com
LAPO Microfinance Bank Ltd
Efosa Aigbe – efosa.aigbe@lapo-nigeria.org,
hope.ogbe@lapo-nigeria.org
Mainstreet Microfinance Bank Ltd
aadegbami@mainstreetmfb.com,
midris@mainstreetmfb.com
Microvis Microfinance Bank
oolaiya@microvismfbank.com,
oaustin@microvismfbank.com,
eokpanachi@microvismfbank.com
NPF Microfinance Bank Plc
Rotimi Dada – rotoyin1159@gmail.com,
rdada@npfmicrofinancebank.com,
cwosu@npfmicrofinancebank.com,
chima_wosu@yahoo.com
Parallex Microfinance Bank
abimbola.akande@parallexbank.com,
femi.otenigbagbe@parallexbank.com
Regent Microfinance Bank
fatima.rufai@regentmfb.com
Seedvest Microfinance Bank
Kehinde Oyeleke – kehinde.oyeleke@seedvestgroup.com, oyelek@yahoo.com,
omololaakinjoko1@gmail.com,
jannybee1@live.com
Stanford Microfinance Bank
Vincent Aluu – nellyvingroup@gmail.com
Trust Microfinance Bank
trustmfb@yahoo.com,
debanjajayi@gmail.com,
Sodiyasamusideen@yahoo.com
You can contact any of the banks through their agent email account listed above.
What is the development bank of Nigeria loan tenor and interest rate?
The loan tenor for the development bank of Nigeria is very flexible. Therefore, it can stretch up to 10 years. It also has a moratorium period of up to 18 months. The banks' interest rate are market standard and financially sustainable. They would state your specific applicable rate on applying for a loan.
How can I contact the development bank of Nigeria?
You can contact the bank through any of the following means:
Enquiries: 09-904-0000, 8am – 5pm, Monday – Friday.
Head Office: The Clan Place, Plot 1386A Tigris Crescent, Maitama, Abuja, Nigeria
Phone: +234-9-904-0000, +234-811-3841-699
Email: info@devbankng.com
Liaison Office: Plot 952/953 Idejo Street, Victoria Island, Lagos, Nigeria
Phone: +234-1-906-4000
Conclusion
The development bank of Nigeria remains one of the institutions expediting the growth of MSMEs in Nigeria. Their loans are readily available and accessible at all times. If you are a small business owner, you really should take advantage of this opportunity. You can also learn about Startup Funding here.