If you have ever taken out a mortgage, you may have heard of "conditional approval". Basically, this term implies that the lender will approve your mortgage if you meet certain conditions. Here, you will learn everything you should know about a conditional approved loan and its requirements. Also, this guideline will show you what to do after your mortgage gets conditional approval.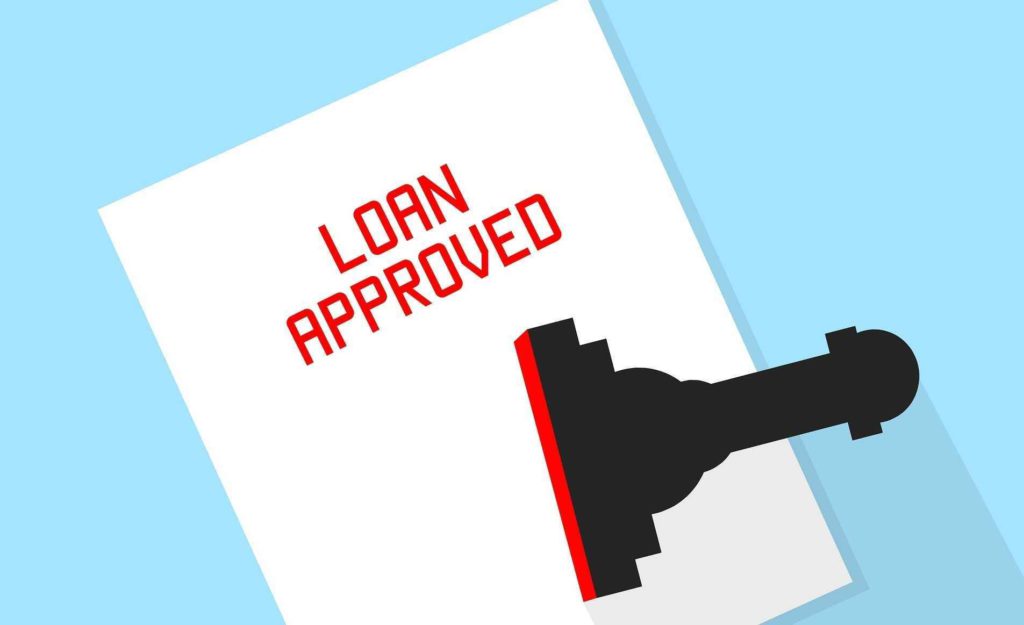 What is a Conditional Approval?
Conditional approval is a declaration from a mortgage lender implying that they will approve your mortgage application if you meet some specific conditions at the time of closing. Hence, a conditional approved loan is a loan that undergoes this process, such as a mortgage. Conditional approval does not guarantee that your lender will approve your mortgage. Instead, it means the lender is ready to loan you a certain amount of money if you meet the criteria for the loan.
For instance, if you want to take out a home loan, the conditional approval criteria for the loan might depend on the lender verifying your employment status before the home loan closes. This condition can vary depending on the lender giving you the loan. Usually, when lenders conditionally approve your mortgage, they will outline the conditions that you need to meet before its final approval.
Why should I apply for conditional loan approval?
If your mortgage application gets conditional approval, it shows sellers you are a competitive candidate. This could be useful in a bidding war. Also, conditional loan approval can speed up the loan closing process.
Lenders and underwriters review a lot of financial information before a mortgage closes. Getting a conditional approval shows them that you have already taken care of your financial information paperwork.
Moreover, you might even need to get conditional loan approval to purchase a new construction home. Most builders require it before they start the construction process to serve as an extra reassurance that you will follow through till the building is completed.
Why should I apply for conditional loan approval?
If you get conditional approval for a home loan, you show sellers you're a strong candidate. That could come in handy in a bidding war. Conditional loan approval could also speed up the closing process. For a mortgage to close, there is a lot of financial information for lenders and underwriters to review and process. A letter of conditional approval shows you've already taken care of that paperwork.
Additionally, you might need conditional loan approval to buy a new construction home (a home built from the ground up). Your builder may require it before starting the construction process. In that situation, you won't close on your mortgage until that new home is complete. That's why your builder might want extra reassurance before starting the build.
---
Get a loan up to N100,000 at the best affordable rates in Nigeria
Did you know that you can now you can compare interest rates from different lenders with our loan simulator and get the best deal? Making an informed loan decision requires comparing different loan offers before making a commitment. Through our simulator, you can see at a glance, loan offers coming from different lenders in less than 5 minutes, so you can make the right decision regarding your financing. Try it today
---
When Are Conditional Approved Loans Denied?
As stated earlier, conditional approval is not an assurance that the lender will approve your loan; sometimes, they may deny your application. Basically, this happens when you do not meet any of the requirements for the conditional approved loan. For example, if the lender is unable to verify your financial information, your loan application may be denied.
Also, remember that the lender will not approve your loan until you meet ALL of the requirements promptly.
What is the difference between Pre-approval and conditional approval?
With conditional loan approval, the underwriter assesses your financial information. However, this is not the case with pre-approval. An underwriter is a person who approves or denies your loan, hence, getting conditional loan approval from an underwriter holds up more significance than a pre-approval letter. During the pre-approval stage, your lender verifies your credit score and history. However, conditional approval means that your finances undergo a more rigorous review.
The process of pre-approval and conditional approval are similar since both processes involve reviewing your finances to decide if you are an eligible mortgage candidate.
How Can I Apply For Conditional Loan Approval?
Here are the simple steps you can take to apply for conditional approved loan:
1. Search around for the best mortgage lenders to find the most suitable mortgage offer for yourself.
2. Give the lender you choose all of the financial documents it requests.
3. Inform your lender that you want notice of conditional loan approval when your loan request gets to that stage.
Lastly, wait for the lender to assess your information to decide if you are qualified for conditional approval for a mortgage. If you are, you will get a notice or letter to show that your lender has approved it.
What Requirements Do I Need To Apply For Conditional Approved Loans?
To apply for conditional approved loans, your lender will require some documentation to begin the underwriting process. This information can include:
a. Bank account statements
b. Recent tax returns
c. Pay stubs
d. A letter of employment verification
If you're self-employed and want to apply for a home loan, you will need to submit additional information, such as:
a. A copy of your business license.
b. The profit and loss statements from your business, if you own a business.
c. Documents of contracts signifying that your workflow is ongoing.
d. A letter from an accountant that verifies how long you have been running your business.
Complying with the lender's requests will ensure that the underwriting process goes smoothly. When this process is finished, you will then get a letter of conditional loan approval.
How Long Does It Take To Close After Conditional Approval?
There is no sure timeline for how long it will take the lender to close on your mortgage after you receive conditional approval. Usually, the conditional approval process takes from 1 – 2 weeks, hence, the closing day is likely to come shortly after that.
The best way to guarantee a fast closing process is to settle any issues that may come up during the underwriting process quickly.
Bottom Line
The process of getting a conditional approved loan, such as a mortgage is easy as long as you meet the lender's requirements. Also, undergoing this process is very beneficial since it makes you competitive during bidding. Additionally, getting conditional approval increases the chances that the lender will approve your mortgage. Hence, you need to work towards getting one if you plan to take out a mortgage.
You can obtain a comprehensive loan, tailored to your specific needs by using this platform. Basically, it allows you to compare loans from different lenders across Africa, ensuring the best option doesn't slip through