Experts from Index Mundi estimated the percentage of self-employed individuals in Nigeria to be 81.29% in 2019. From this statistic, it is clear that most Nigerians are self-employed and it is normal for them to need a loan at one point or another. Hence, many people ask the question, "Can Self-Employed Individuals Get Payday Loans?". Also, these financial troubles can send self-employed individuals searching for instant cash loans that can enable them to recover from a loss.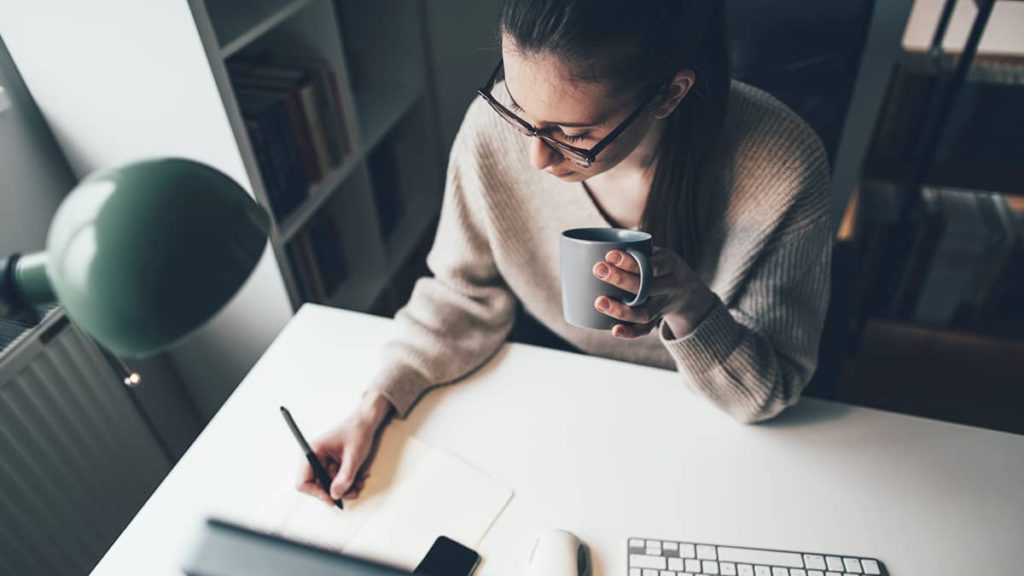 What Are Payday Loans?
Payday loans are simply short-term loans that are suitable for short-term problems. Basically, they are designed to stand in the gaps between paydays. This way, you can receive the money you urgently need now instead of waiting for your payday.
To obtain a payday loan, you need to fill out an application form with a payday loan firm. If your application is approved, you will write a check for the specific amount of money you want to borrow. Also, you will include the lender's standard fees and interest.
Can Self-Employed Individuals Get Payday Loans?
Yes, self-employed individuals can get payday loans.
Not only is this type of loan possible as a lending alternative for the self-employed, but there are also some Payday lending corporations in existence that cater only to self-employed people. In addition to giving loans to the self-employed, these companies do not reference the individual's credit.
Basically, this allows self-employed people with poor or no credit to still benefit from PayDay loans. On the other hand, when a self-employed individual tries borrowing from conventional banks, they may turn the person down.
Interesting Read, Can A Retired Person Get A Payday Loan?
---
Get a loan up to N100,000 at the best affordable rates in Nigeria
Did you know that you can now you can compare interest rates from different lenders with our loan simulator and get the best deal? Making an informed loan decision requires comparing different loan offers before making a commitment. Through our simulator, you can see at a glance, loan offers coming from different lenders in less than 5 minutes, so you can make the right decision regarding your financing. Try it today
---
What Do Self-Employed People Need To Get a Loan?
To receive a loan, the potential lender will have to review your financial health first. Basically, to assess your creditworthiness, the lender looks at your bank statement and loan collateral (for secure loans).
1. Bank Statement
Instead of asking for your credit, the lending establishment requests for your most recent paycheck stub. Basically, this means that you have to bring in your bank statement to clarify several things.
First, your account statement has to show that you have money in your account. Also, it must show that you receive a regular supply of income. This reassures the lending company that you will be able to pay the loan back.
Additionally, when you are sharing with the lending company your paycheck stub, you will not just show two weeks of your bank account, but an approximate three months of your bank statement.
Giving this information enables the lenders to discern your income. This in turn shows how much money you can afford to borrow from the lending company. There are also different requirements for the various vendors that operate PayDay loans. For precise details, just discuss with the Payday lender you are thinking of using.
2. Loan Collateral
Loans are obtainable in two forms. There is the unsecured and secured loan. An unsecured loan is provided based on your creditworthiness and is backed by nothing at all. On the other hand, the other type, a secured loan is just a loan like a car note or even a mortgage. It is backed by a real property that has reasonable value. That property is commonly called collateral.
For people who have a bad credit score and are unable to get an unsecured loan, they can choose to get a secured loan by "putting up" a car, house, or even a financial asset like their savings account.
Basically, collateral decreases the risk for the lender, which in turn increases your chances of approval. However, if you are unable to complete the monthly payments on a secured loan, the lender has the right to take possession of your collateral (assets) to make themselves whole.
Bottom line
The short answer to "Can Self-Employed Individuals Get Payday Loans" is yes. However, payday loans for the self-employed can be very hard to come by. But, with comprehensive research and good decision-making, every self-employed person can find their way out of financial emergencies.
Need a loan? Kindly check out this platform that allows you to compare loans from several lenders in minutes. This would help you make the best decision for you.