A Payday loan is a type of financial arrangement that's extremely easy to get into, but painfully tough to get out of. Basically, it does your finances more harm than good. Here, you will get a direct answer to the question "Are Payday Loans Bad?" and you'll see other better and more secure alternatives to payday loans.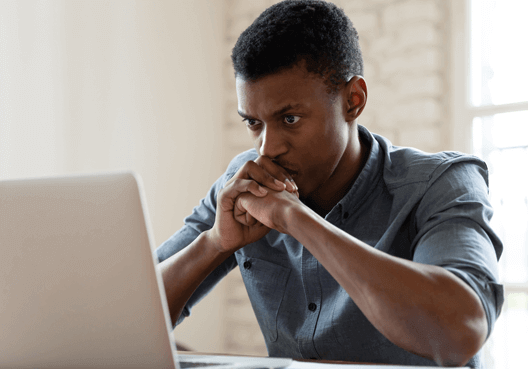 What is a payday loan?
A payday loan is a short-term loan, as in no more than just a few weeks. Usually, they are made available via payday lenders who could either be operating out of storefronts or online.
Basically, this kind of loan works best for individuals who need cash in a hurry. That's because it is very easy to get since you can complete the whole application process in a matter of minutes.
Payday lenders will only need to verify a bank checking account and your income. They verify your income so that they will be able to determine your ability to repay the loan. However, the bank account has a more distinct purpose.
Are Payday Loans Bad?
Although borrowing payday loans seem like the best way to get small cash, it is also the quickest way to get into an endless cycle of debts. The major problem with payday loans is the high-interest rate it accrues. For instance, you may borrow a loan of N20,000 and the interest rate on that loan will be N13,000. This interest rate is too high for someone who had to seek a loan.
The worst part about taking this kind of loan is that you will most likely get locked into an ongoing debt cycle.
One payday loan generates the need for a second one, which generates the need for a third, and so on.
Read Also: Payday Loans for People with Disabilities
What are the Alternatives to Payday Loans?
Surprisingly, there are other means of getting a loan, which are far better alternatives to payday loans. However, you need to consider these means since payday loans are bad for your finances. They include:
1. Develop A Budget
A budget is what will help you to keep track of your spending, hence it is necessary to create one. You can start by creating a balance sheet and recording your cash inflows and outflows. When you know how much you have coming in and how much you are spending, it helps you to better manage your finances.
Next, try cutting out any expenses that aren't important. For example, your cable is a good place to start your terminating expenses. Just search for another cheaper provider or opt for a cheaper package. Also, consider the price of your rent. If you are unable to pay your rent without a loan, move into a cheaper place.
2. Credit Unions and Small Loan Companies
Credit unions are a great place to look for a small loan. Hence, it's in your best interest to join one to make loaning easier. In credit unions, members operate as owners so they can be lenient about standards of qualifications for loans.
Also, small loan companies might be ready to loan small amounts to you at competitive rates, especially if you own a business. You can consider trying them out.
Read Also, Payday Loan: Banks Offering Payday Loans and Their Requirements
---
Get a loan up to N100,000 at the best affordable rates in Nigeria
Did you know that you can now you can compare interest rates from different lenders with our loan simulator and get the best deal? Making an informed loan decision requires comparing different loan offers before making a commitment. Through our simulator, you can see at a glance, loan offers coming from different lenders in less than 5 minutes, so you can make the right decision regarding your financing. Try it today
---
How can I avoid needing a payday loan in the first place?
The best way to avoid needing a payday loan in the first place is to overcome a lack of savings. Basically, you need to become self-funding to eliminate your need for payday loans. The only way to become self-funding is to have money in the bank saved up against the rainy days.
When you have an emergency, the money you saved will take care of it instead of running to borrow a payday loan. Here's how you can become self-funding:
1. First, create a budget to track your spending as stated earlier.
2. Next, increase your income by taking a second job. This job will help you save up enough in your savings account.
3. For better and quicker funding, you can sell off things you no longer need in your home and save any cash you get from the sales.
Bottom Line
The simple answer to the question, "Are Payday Loans bad?" is "yes". Payday loans are primarily designed to imprison you in a cycle of debt. Basically, when an emergency hits and you have no savings, it may look like taking a payday loan is your only option. However, deciding to choose a payday loan negatively affects your savings and finances as a whole. So, you should stay away from them.
Do you need a loan? Be sure to visit this loan platform that allows you to compare loans from different lenders in minutes. It offers the best and ensures that you get nothing less.